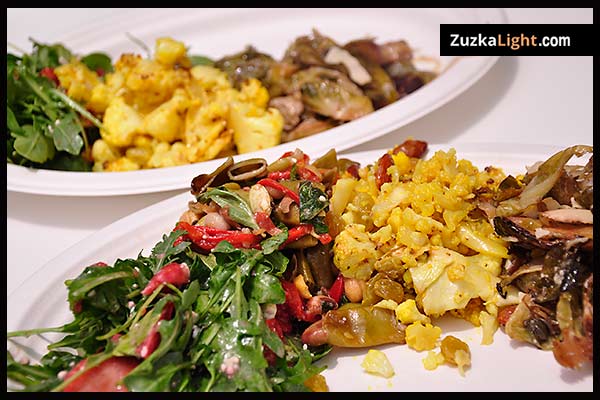 Eating healthy at parties could be a challenge. With the 4th of July holiday tomorrow, I wanted to share with you some tips from me, in how to control your diet by eating healthy at parties! Usually at holiday functions, especially day barbecues or potlocks, the type of food isn't always the healthiest! We're talking, fried, greasy, and lots of carbs! And while you're working so hard through your fitness journey, I don't want you to give up or lose track in your diet. Stay focus even though the fried chicken and wings are very tempting!
Some day's we do have cheat days in our diets, but when we cheat and splurge on fatty, not so healthy things, it's that much harder to get back into your healthy diet. I want you to try to stick to your diet and routine. Do your best in eating healthy at parties, because you deserve to be fit and healthy! Here are some tips I think can help you avoid those party foods, especially during the holiday's!
Eat a light meal at home before the party. This will already keep you full or satisfied, and not feel starved. Protein and fiber will keep you full much longer too! Do not especially skip meals prior to the party! That will only make you hungrier.

Grab a sparkling water at the party, and then if you will snack, wait 30 minutes.  This will give you time to relax and survey your food choices, being able to choose the more healthier items!

If you don't love it, don't eat it! Survey the food options, and if you really don't like the food, do not eat it.  Skip the everyday items that are available all year long.  

Chew Gum or have a mint!

Alternate Alcohol with nonalcoholic beverages.  By drinking water in between beverages, you're cutting your calories in ½ by not drinking as much alcohol!

Bring healthy food to parties.  If you're asked to bring food to the party, bring something healthy. At least you'll know there is one healthy item you can eat while at the party. 

Put food on a napkin! At parties, there are usually plates—small or large—but these times grab a napkin and place your food on it. A napkin doesn't hold much, and only allows you to put small pieces of food and/or snacks on it.

Hit the veggie or fruit trays. By eating vegetables and fruit, you will get full! 
Do your best! Holiday's are about having fun with friends and family. But I hope these tips help you curb your appetite and cravings for the 4th, and other holiday's to come! And leave me a comment in what you do to eat healthy and avoid junk food at parties!
Best,
Z.