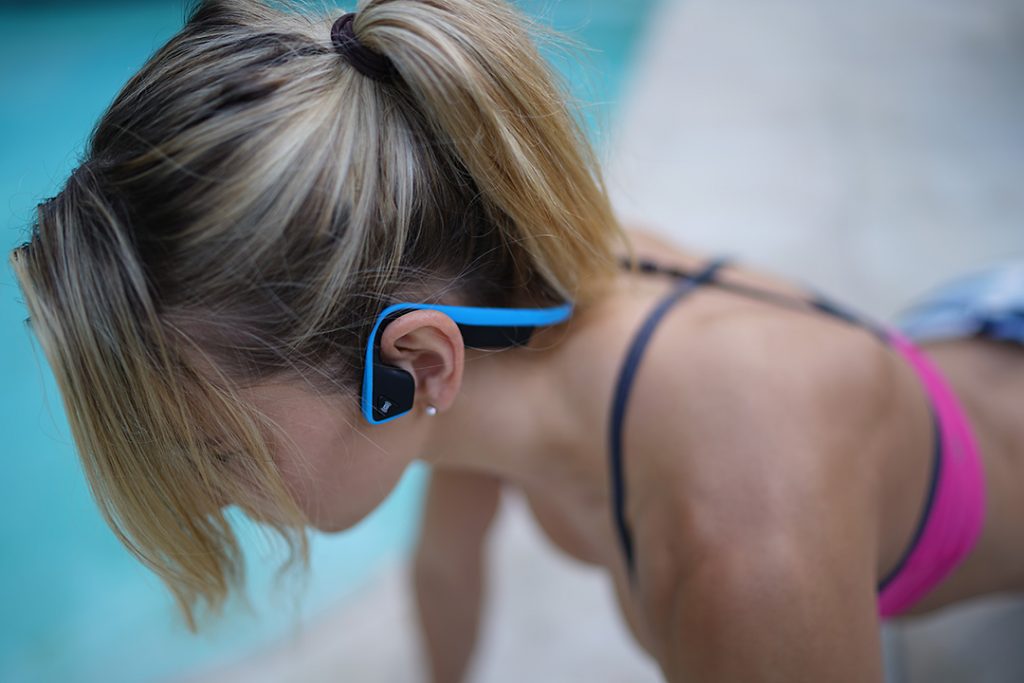 Jesse and I went to the mall last night looking for wireless headphones. He's been wanting to get the Jaybird X3 for his running, because he read some great reviews about them and did quite a bit of research. I spend hardly any time reading about gadgets, and rely mostly on Jesse's knowledge of new and upcoming technology, so I was going to get the Jaybirds as well. But then I came across the Trekz Titanium designed by Aftershockz and instantly fell in love.
Here's what I really like about them
They don't hurt my ears after wearing them for a longer period of time, because the earbuds sit in front of your ears – not in or behind where it can cause discomfort.
You can hear your music but you can also hear if there's a car coming at you when you're running outside. You can also listen to music and have a conversation, because you're still aware of what's happening around you.
They are super light weight and exercising with them is fun.
You can even pick up a phone call with them and even though there's no microphone anywhere near to your mouth, the person on the other side can hear you perfectly clear.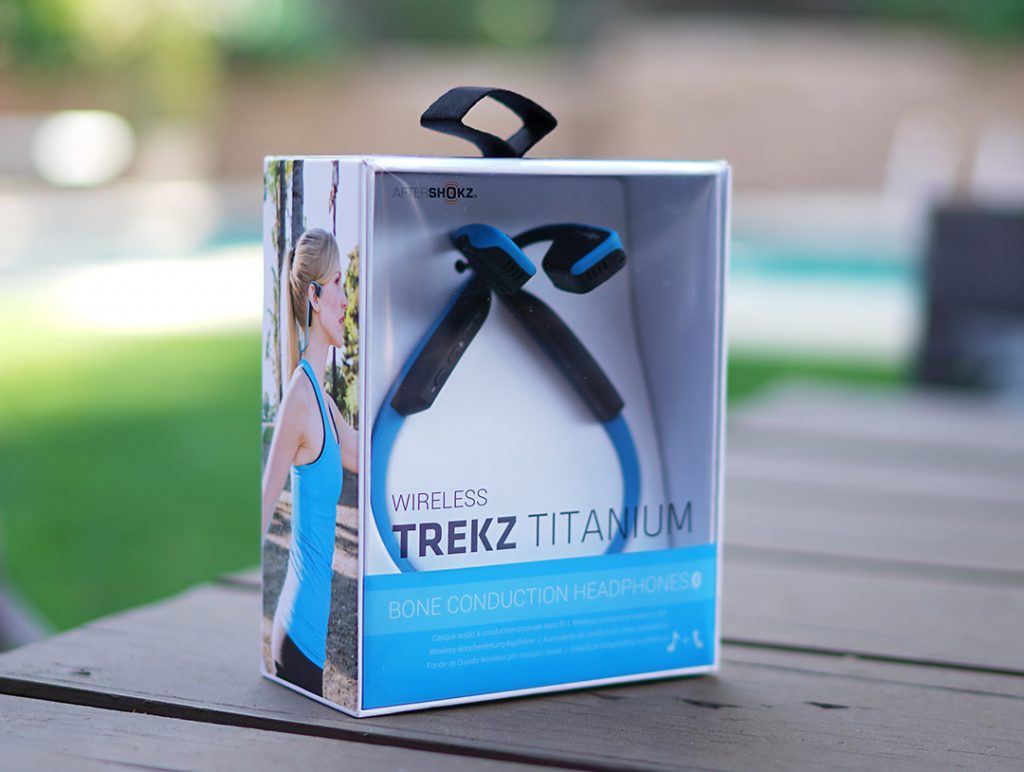 Jesse said he doesn't like how he can hear his surroundings and he still prefers the earbuds that go into his ears. It takes him completely away from his environment and the music is the only thing he can hear loud and clear. It's a personal preference.
I on the other hand, like that feature. It's like listening to music that's coming out of  a speaker that's really close to you, but no one else can hear it.
So that's what I wanted to share with you guys, because with these headphones you can listen to your ZGYM workout videos and your music at the same time.
I got these headphones in a gadget store in the local shopping mall, but you can purchase them for the same price on Amazon.com