Sedentary jobs are one of the major causes of obesity and other lifestyle related health problems. I'm sure you've all read at least one article supported by a scientific study claiming that sitting for longer periods of time is bad for you. Yet so many people underestimate the negative effects of spending the entire day sitting in front of their computer. Sedentary lifestyle deactivates the hormone lipase and the energy from food that hasn't been expended begins to store as fat in your internal organs. Your metabolism can slow down within 20 minutes of being inactive, so even if you do your daily workout, it won't really make up for all those hours of consistent sitting.
The solution to this problem is quite simple. Make a small adjustment to your work station so that you can alternate between short periods of sitting and standing. You can still work while standing and it can even improve your productivity, because you'll be helping your blood circulation sending more oxygen and energy to your brain. We all know that our brain works better when you're more active, so try your best not to sit for longer than 20 minutes at a time.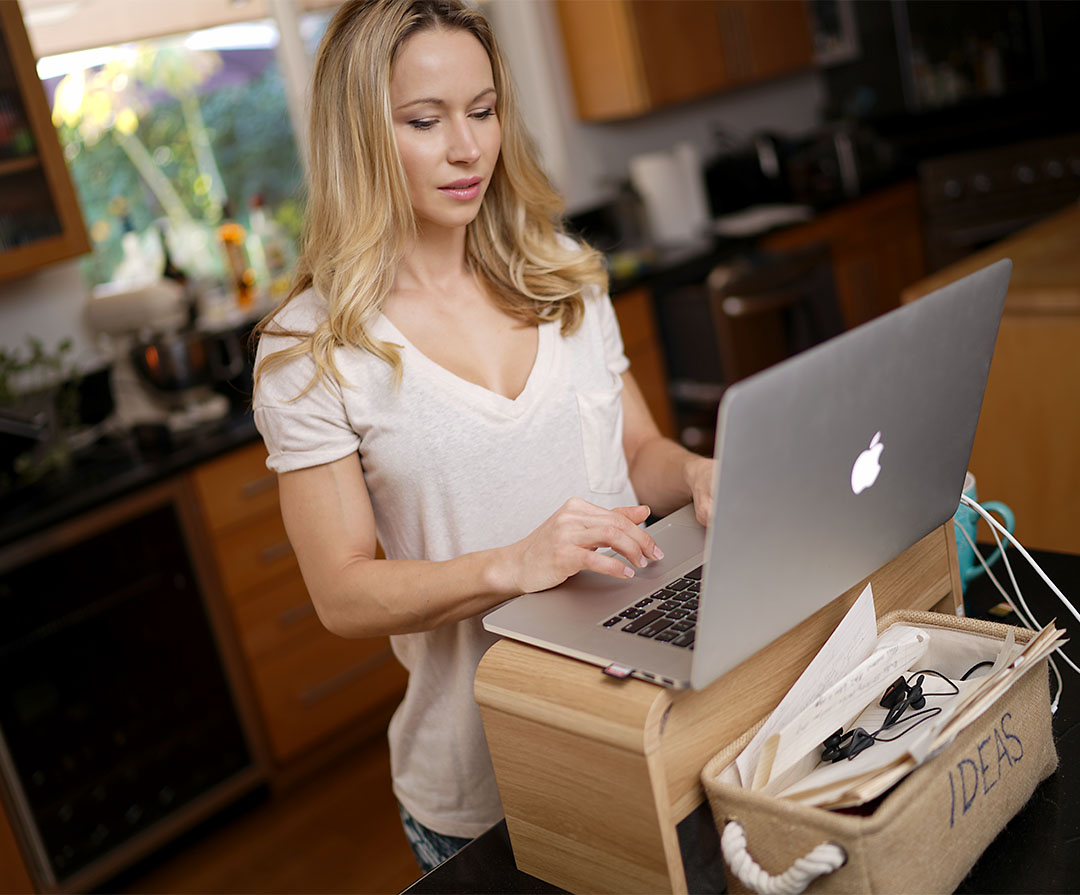 I use a simple and easily adjustable laptop holder from BrixtonBank.com that allows me to work on my computer comfortably while standing. You guys can get one for yourself for a 15% discount if you use this coupon code: ZGYM15
Thank you Amber for this amazing product, I truly enjoy using it and thank you for the discount coupon code for my followers!
GIVEWAY
If you're someone who exercises on a regular basis, you know how important it is to play music that motivates and inspires you to move. I use my wireless headphones whenever I'm putting together new workouts for the ZGYM or when I'm practicing new skills. The headphones from Archeer that I'm giving away are one of the two headphone sets I own and are perfect even for the most brutal workouts where you jump, sweat and kick ass.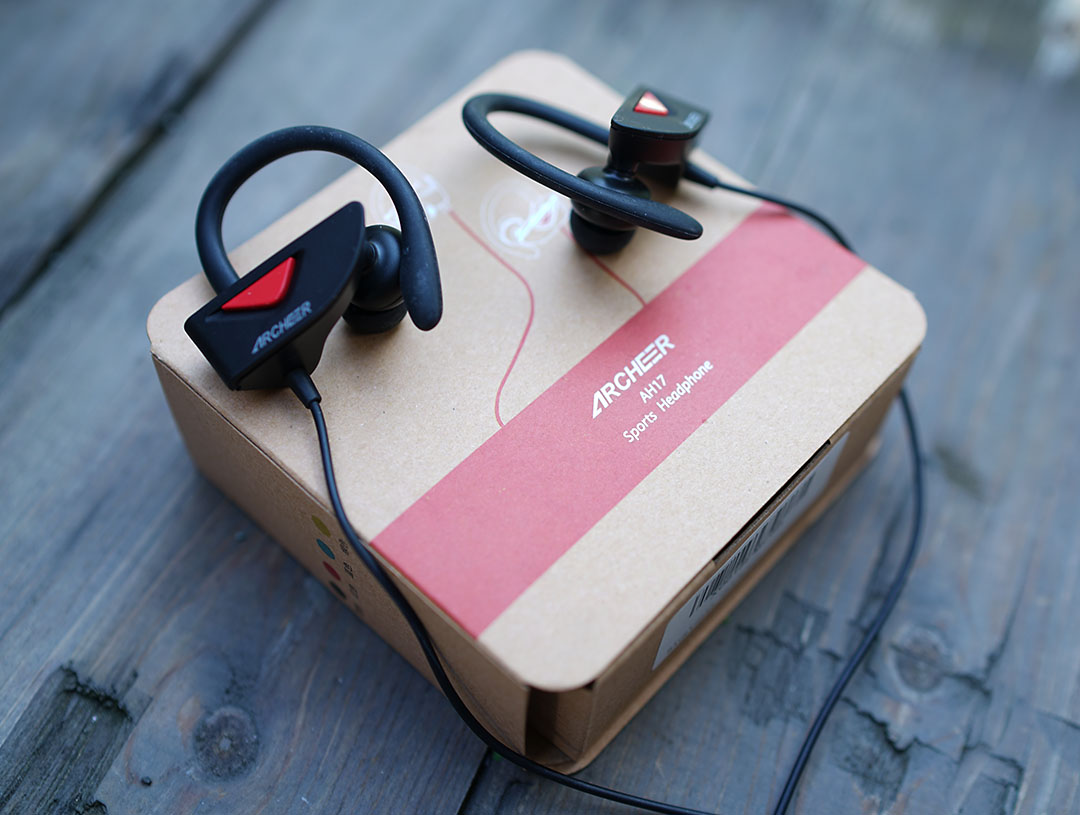 BigSliceApples.com have also contributed to this giveaway with a bundle of Kettle Cooked Apples that will be very useful for those of you who are constantly on the go and need a convenient and healthy way to nourish your body. These snacks are all natural, non-GMO, gluten free, vegan, and made out of whole food ingredients. You can carry the snack pocket in your purse and when you're hungry, just peel off the top and start eating right out of the pocket.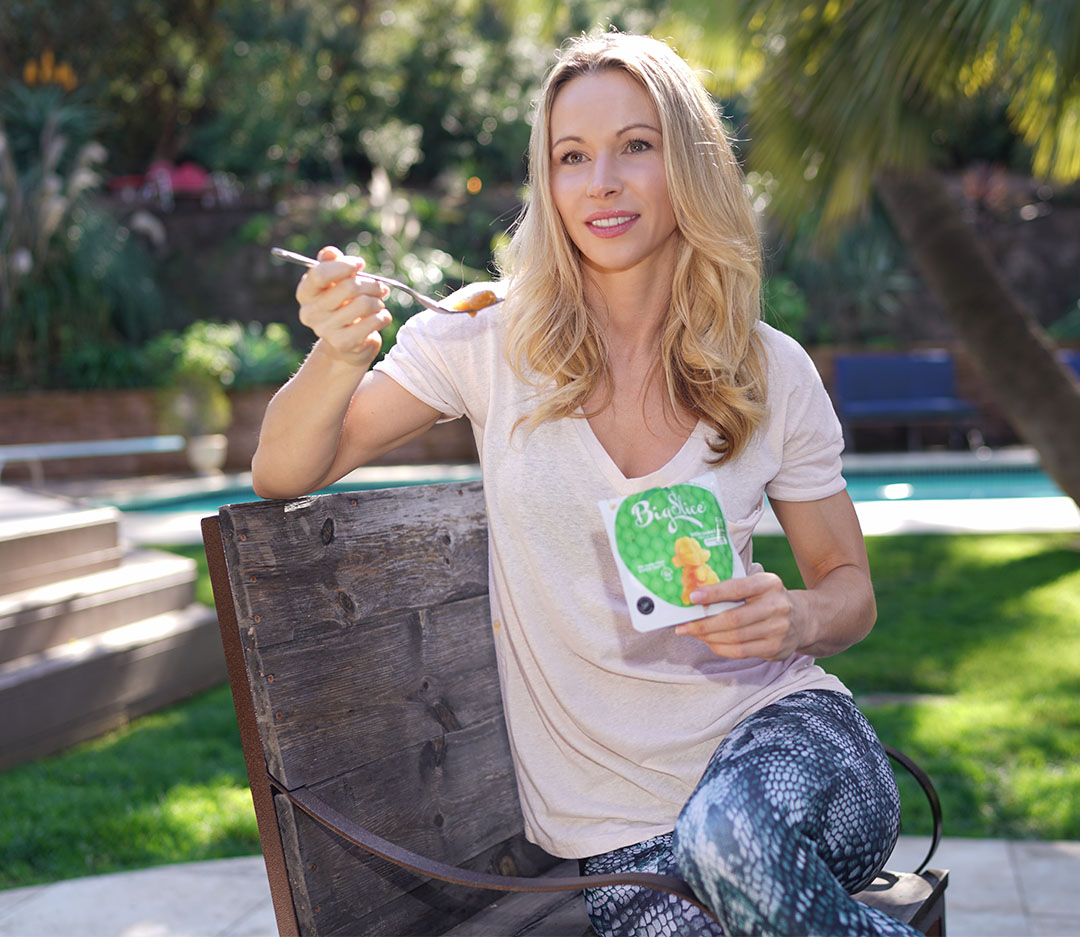 To enter this Giveaway use the widget below and add your email (the one associated with your ZGYM account), first & last name, and shipping address. This giveaway is for ZGYM members only so if you're not a ZGYM member, you can sign up today and begin your quest to getting into the best shape of your life one day at a time. I will be there every step of the way.
Don't forget to add your shipping address, because I won't be contacting you via email once I pick the winner. I will just pack your prizes and ship them right away. I will  announce the winner on Monday via my Instagram, and Facebook. I will use your first name, the first letter of your last name and your home town (example: Jenny K., San Francisco). The rest of your info remains 100% private.
DO NOT PRESS ENTER unless you're finished writing your full name and address – the widget will kick you out as soon as you click enter and you won't be able to go back. Just use commas, or space bar. GOOD LUCK EVERYBODY!!
THIS GIVEAWAY IS OVER – THE WINNER IS: A long time ZGYM member Tanya W. from Arizona
CONGRATS!!
P.S. I have also announced it in my Instagram stories.