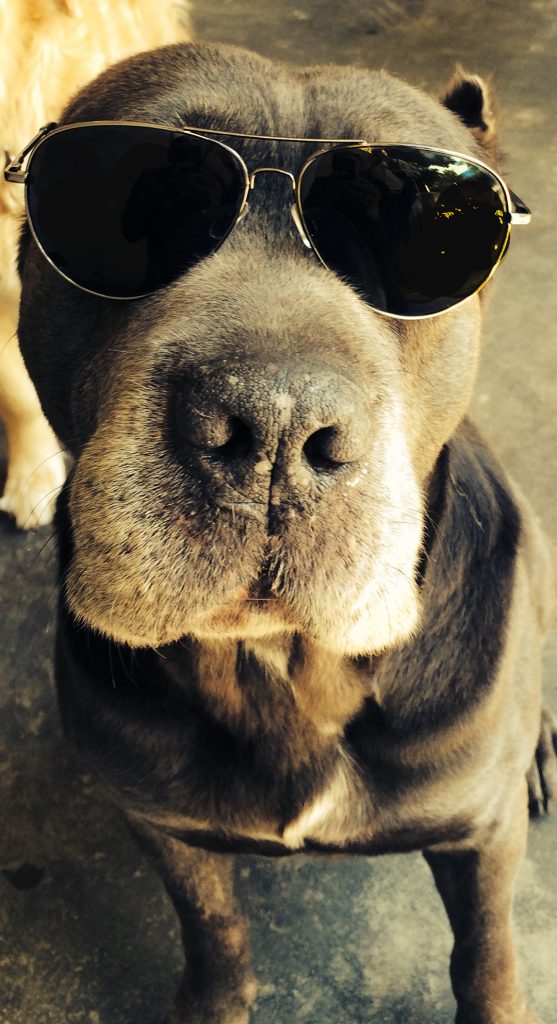 Santino had the biggest personality I've ever seen in a dog. He was the most loving, playful, protective and stubborn friend you can imagine. He passed away yesterday morning in the hospital but in Jesse's arms peacefully. We all fought to the last minute. He was almost 13 years old which is a high age for Cane Corso and he was active until his last day. What makes me happy is the fact that he had a great life and the last 10 days of his life was his vacation in Tahoe. It was a doggie vacation. It was all about them. Walks and hikes on the beach and in the forest every single day. They even went out with us to eat in the local coffee and burger places and we would order burgers for each one of them. He couldn't pick a better time to leave. He's been my family for 5 years. Every single day. He's been Jesse's family and a best friend years before they met me. I met 3 musketeers – Jesse, Santino and Coco. That's how I always looked at them. Inseparable. All for one and one for all. A connection like this doesn't end with death, it only changes it's form. He will be always with us in our thoughts and hearts. We love you so much Santino! Now you can be there for Smalls until we all see each other again. Forever yours Jesse, Coco, Zuzka, Charlie, Gypsy & Como the cat. 
I would like to thank to our family and friends who were so supportive during this time. We love you and appreciate you.
I'm trying to focus on work again which helps a lot and Jesse and Coco who need a support the most right now. Just letting you know I'm back and motivated more than ever to work hard and to make the best out of every day for us, our family and friends.