Here's my latest outfit. I bought this super comfy grey sweater and green cargo style pants at WilliamBandfriends store here in LA.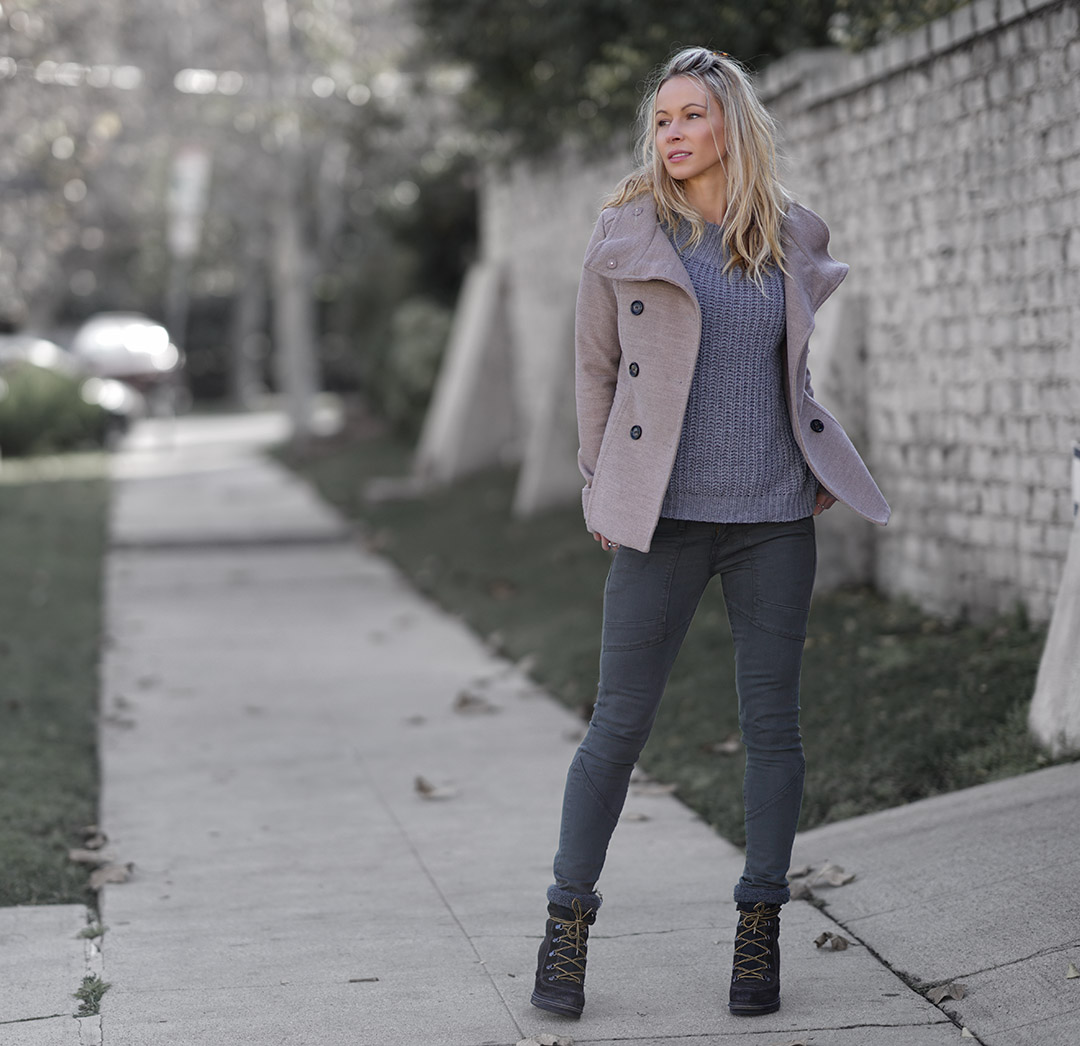 I got totally sold on the distressed look of the back of this sweater.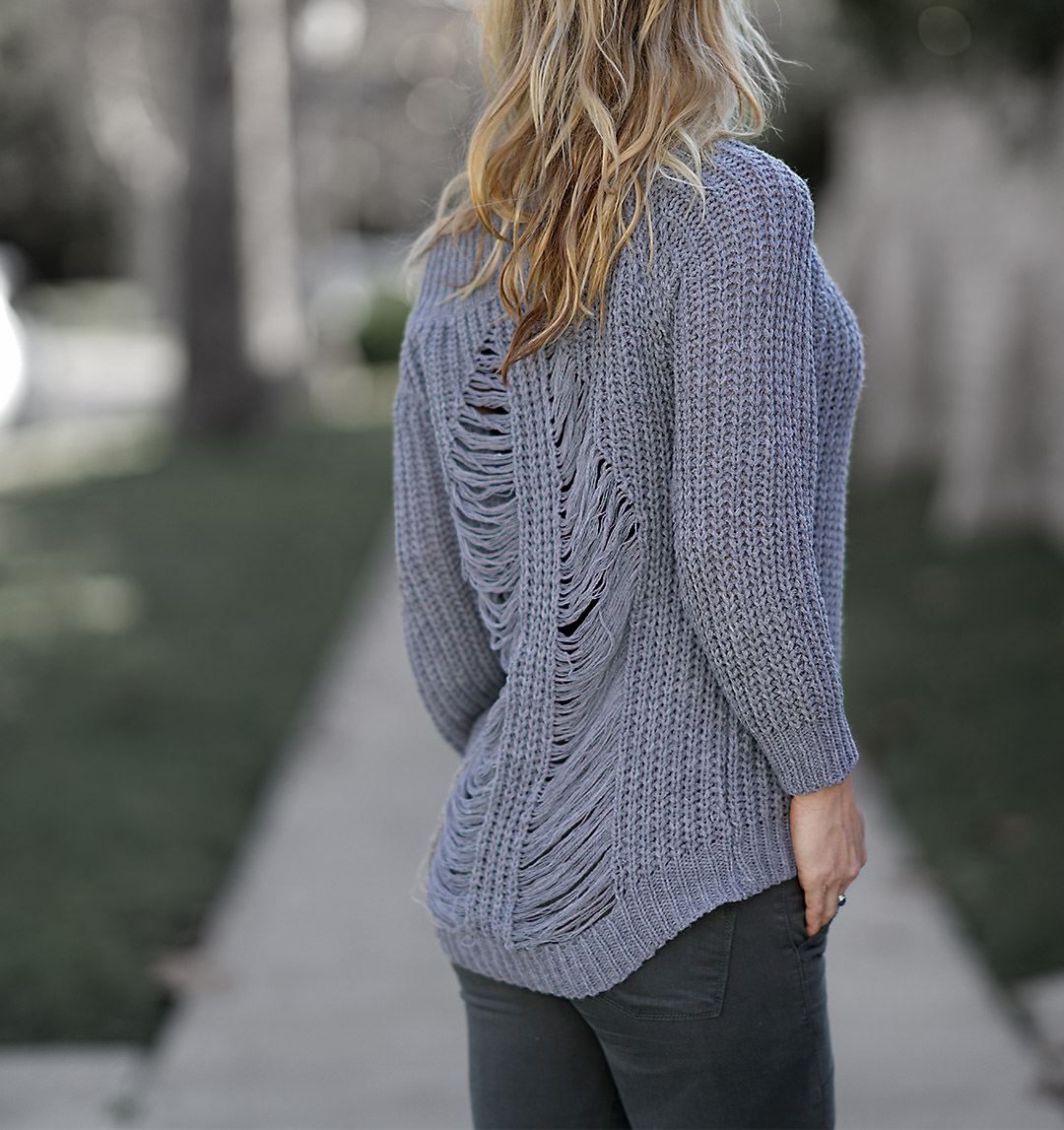 This is my new chunky oversized scarf from Free People. It was originally an infinity scarf, but it drove me nuts, so I attacked it with scissors and made a regular scarf out of it. I've been wearing it a lot for the past week or two, because it's really warm and cozy.