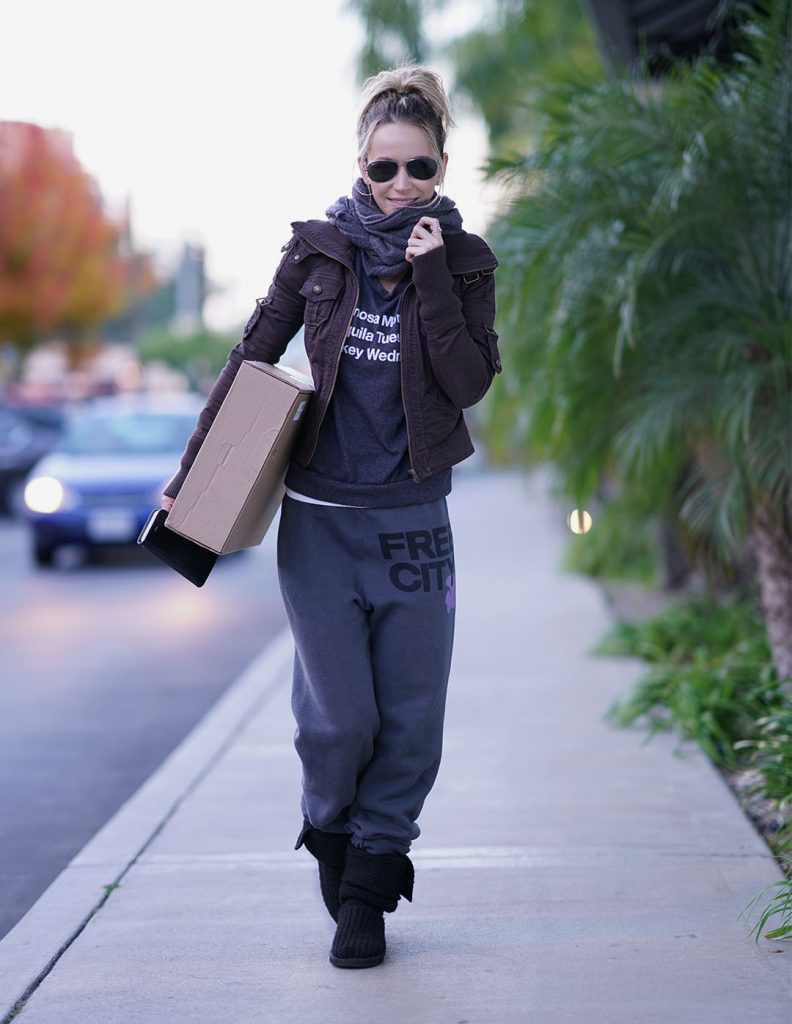 This is the type of clothes I wear when we go shopping for groceries or when I go pick up mail.
You know what's in the box? It's my new Uggs that go well with my Pink hoodie.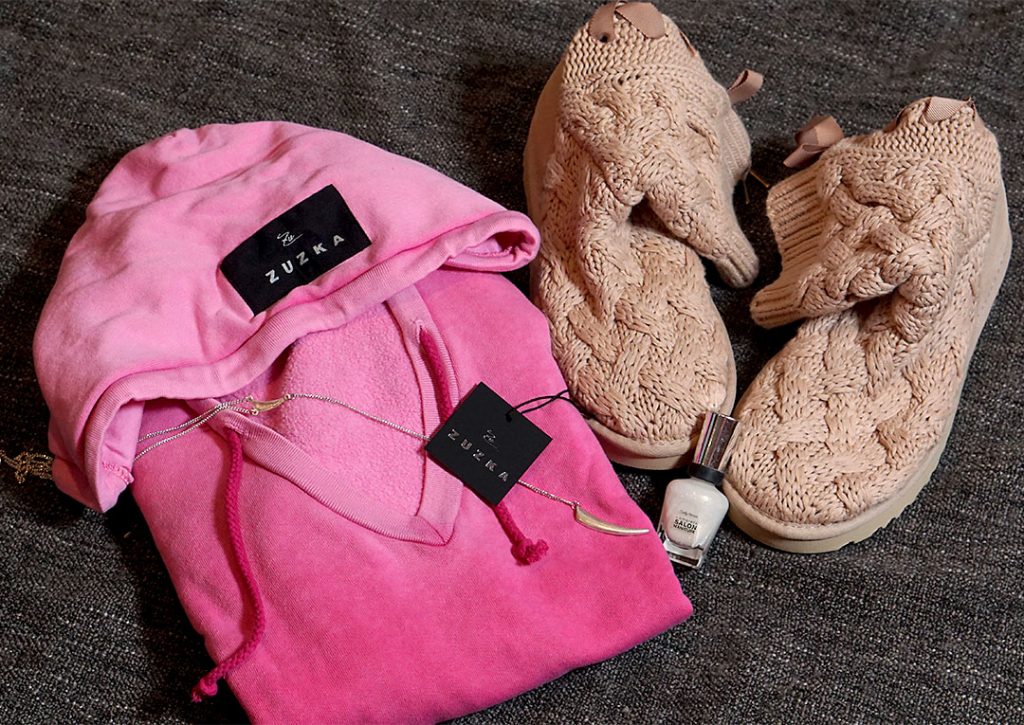 Comfy Pink Zuzka V- Neck Hoodie, Uggs, and Sally Hanson nail polish #180 (very christmasy color – like a sparkly snow).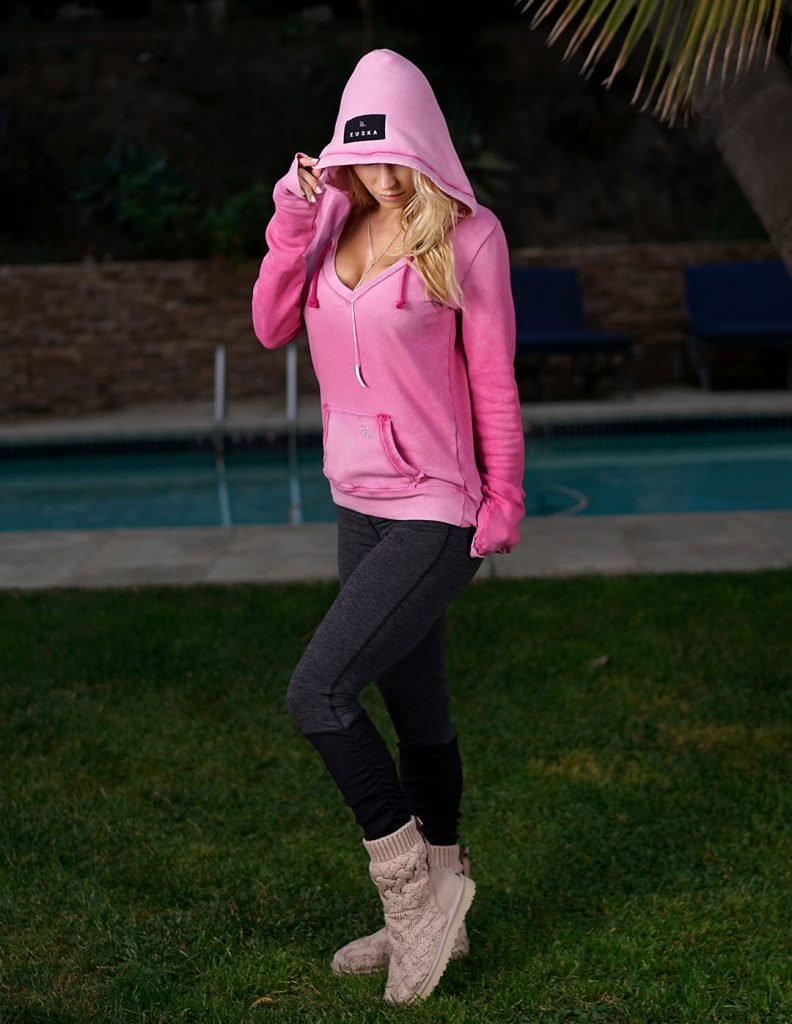 It's so nice to slip my feet into warm, cozy shoes, and put on a soft hoody with long sleeves. It also feels good to hide in the deep hoodie when i want to stay calm and relax.