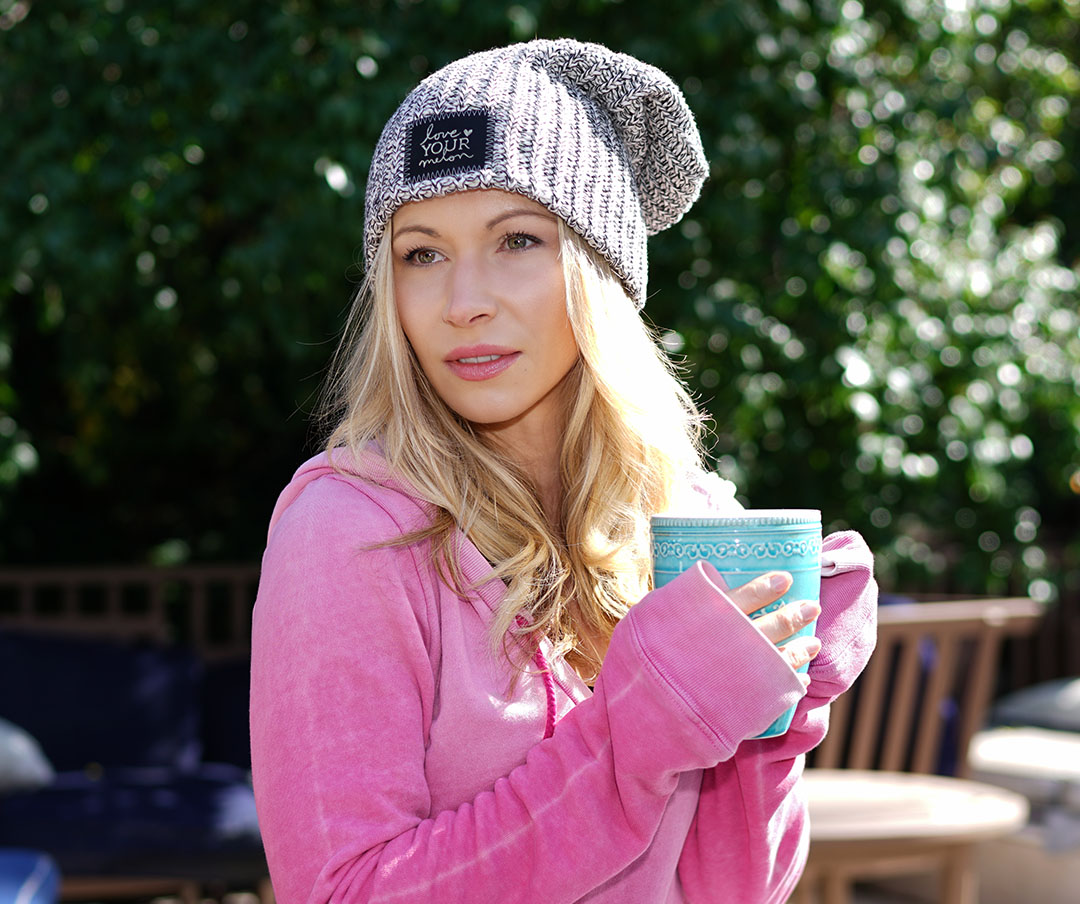 Your wardrobe is never going to be complete without one of these Beanies from Love Your Melon. Not only because it's hands down the cutest beanie you'll ever see anyone wear, but also because it represents an important cause. That's another reason why so many people love buying and wearing these beanies – 50% of each beanie sold goes towards fighting childhood cancer.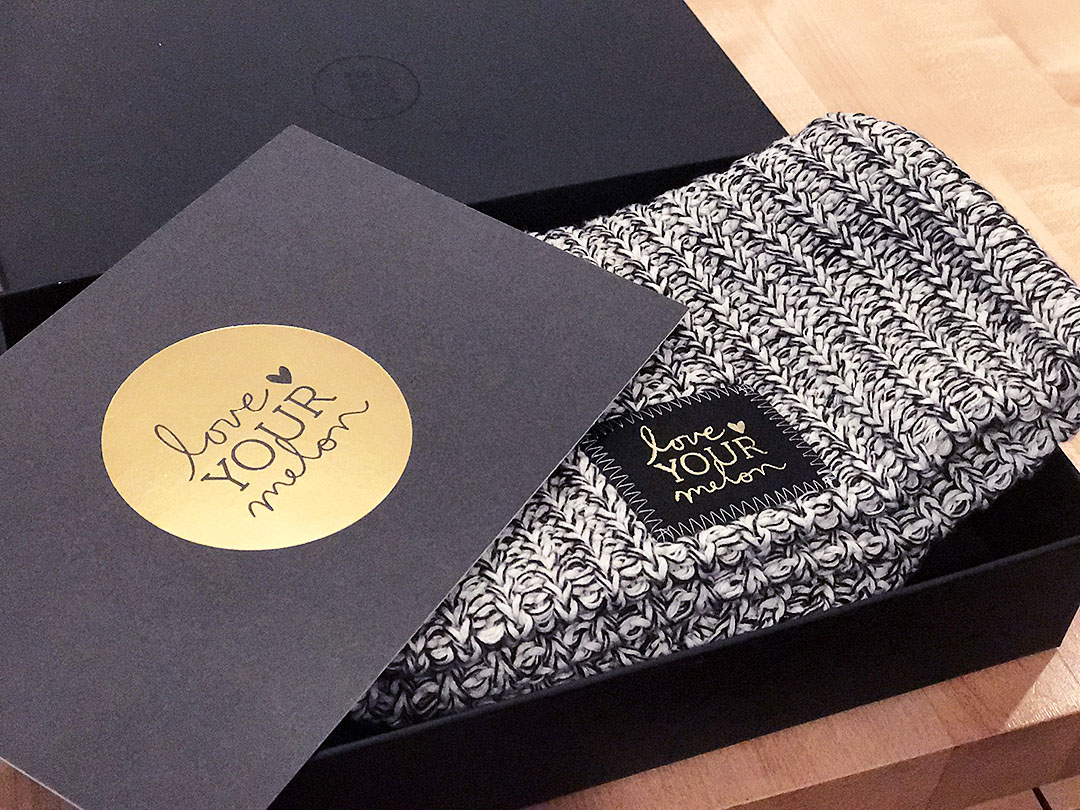 I think this is the perfect Valentine's day present you can surprise your loved ones or friends with. It's high quality product and you'll be spreading an important message.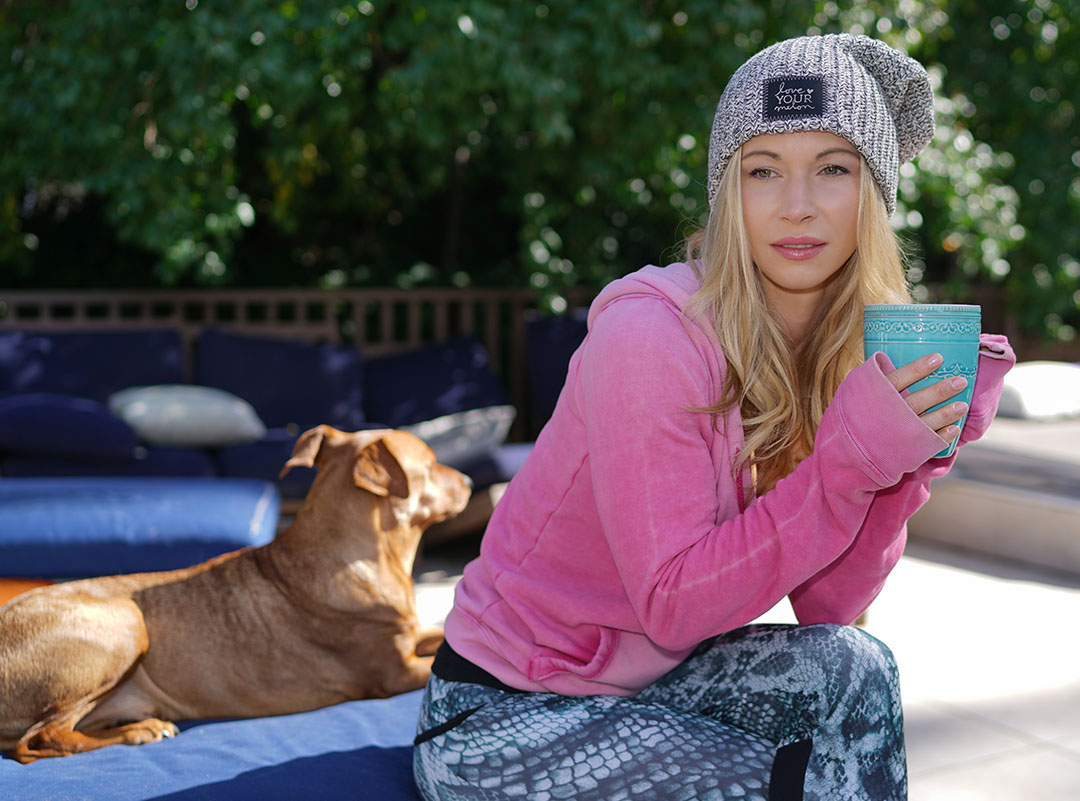 Soft and cozy v-neck hoody (my brand), Love Your Melon beanie, cup of hot coffee, and Charlie who's absolutely priceless.