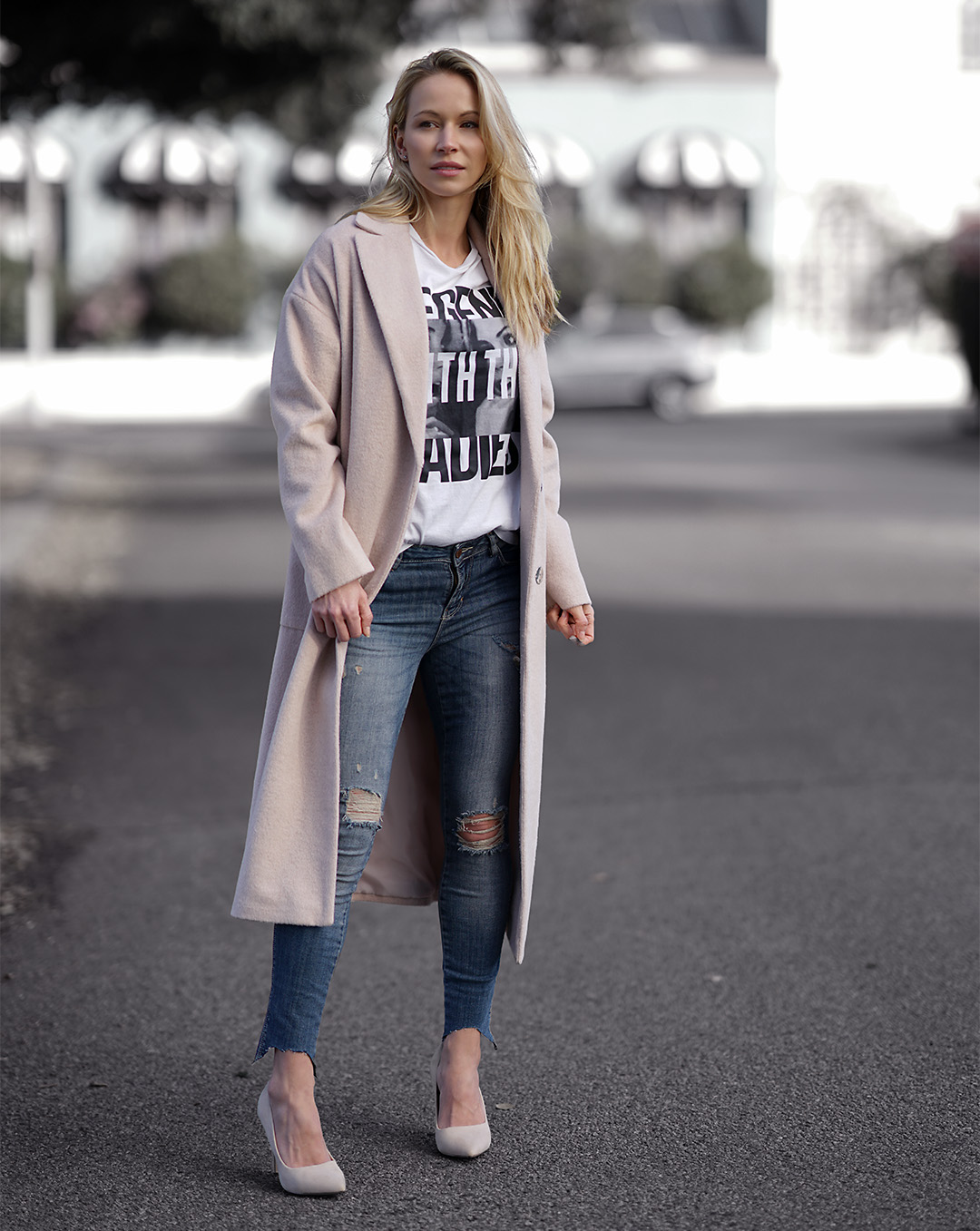 I don't wear heels or fancy coats very often. Most of the time I wear comfy sweatpants or my active wear, but I do like to put myself together when we go out or to an important meeting. I think every woman has many sides to her. The side that likes to be strong and active, another that likes to be comfortable, and also one that likes to dress up. I think that's the difference between men and women. We can be many things and have a lot of fun with it.
I always liked the rugged street style so I combine it even with more formal, fancy clothes. What would be this cozy oversized slouch coat without ripped jeans and graphic t-shirt? Am I right? 😉
You can get the same coat in Nordstrom:
Women's Topshop Longline Slouch Coat, Size 4 US (fits like 0-2) – Beige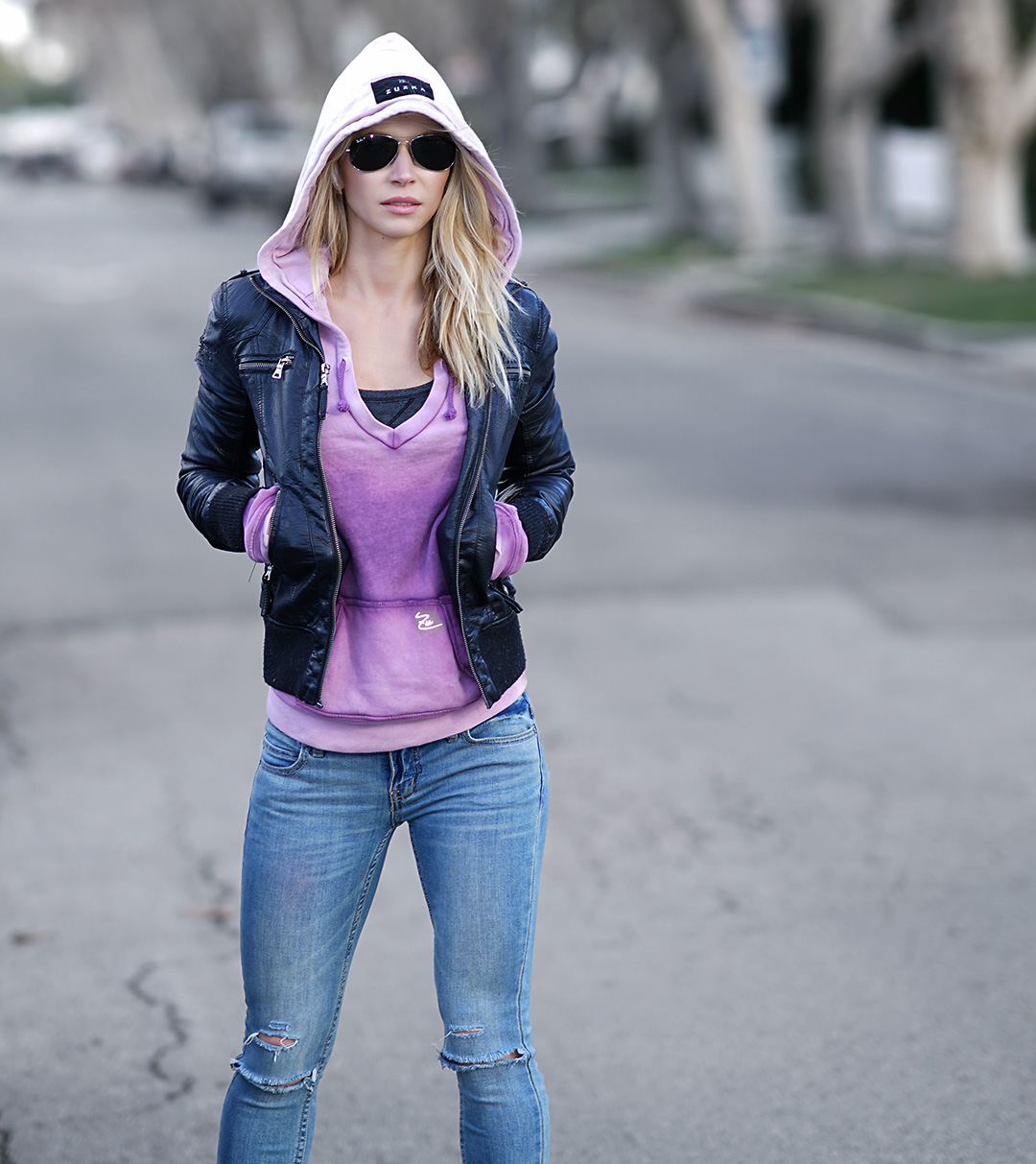 This is a style I wear more often. One of my super soft comfy tank tops and a hoodie with leather (or faux leather) jacket, and jeans. I wear hoody and tank top size XS when I want it to fit perfectly snug and wear a jacket over it.