Here are my new pumps I got in a cute little LA boutique William and Friends. If you saw these shoes
discounted from $58 down to $17, would you leave them in the store? I don't think so! You know they would
haunt you in your dreams 🙂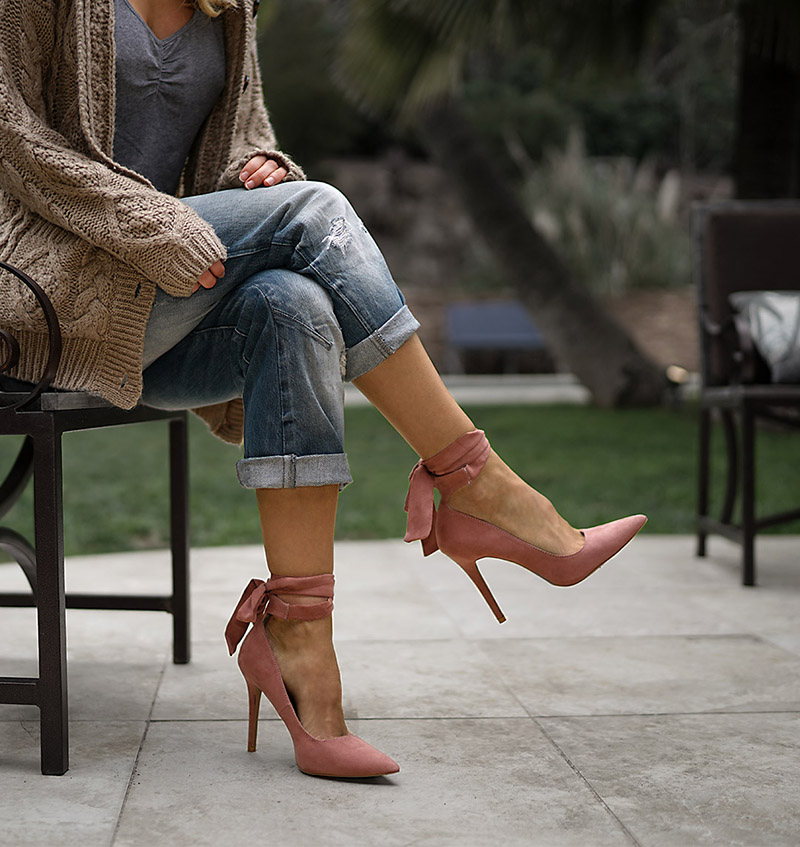 These boots are from Shoedazzle and I have already posted a better picture of them in one of my previous
The grey sweater and brown cardigan are both from Angl – it's a small boutique in a local shopping mall.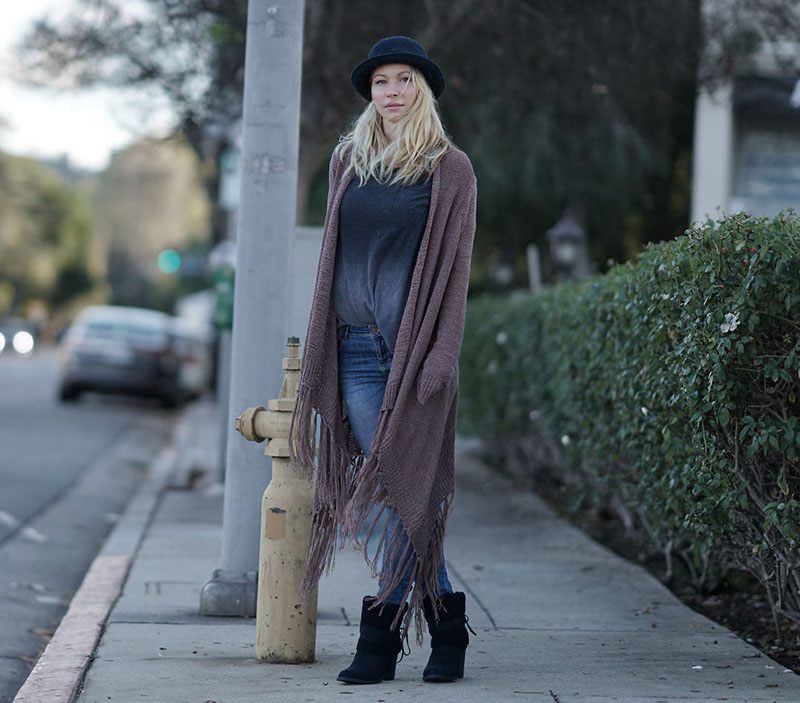 I got a new long sleeve comfy t-shirt from Free-People, and white skinny jeans from Guess. I had to take advantage
of the Holiday sales. My coat is from second hand store, and the boots are from H&M from 3  years ago. Cute beanie
is also new from Free People.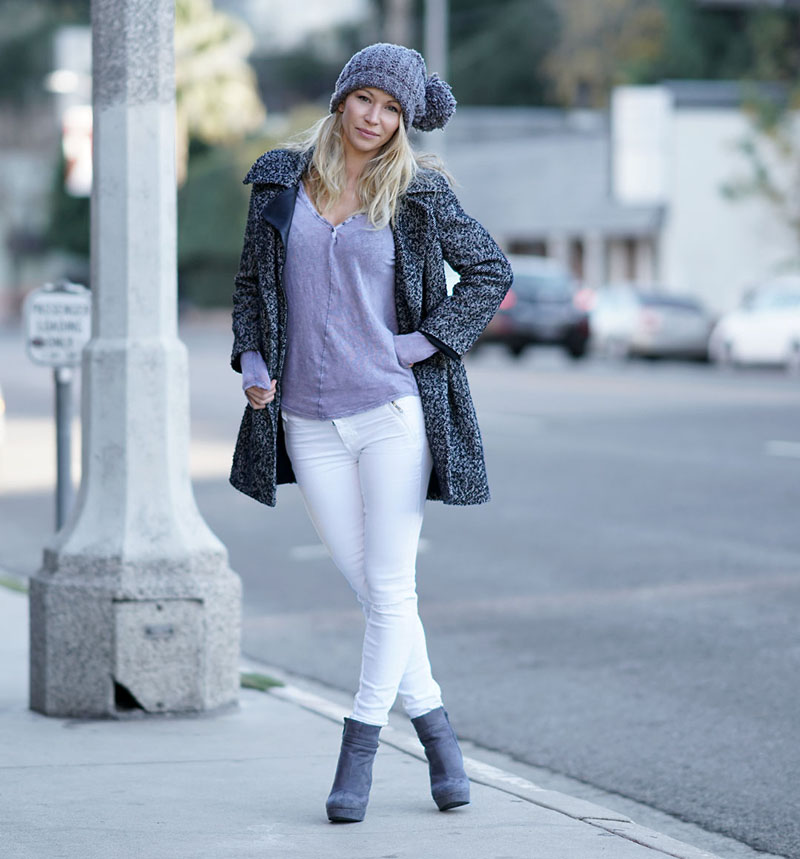 My Military Green Hoody size S is already sold out, but if you're 5'5 like me and have a similar body type then you
should be able to fit into the XS as well. I'm wearing XS on this photo as well as on the other photos of the green
hoodies in the store. If you look at the Chalk Violet Hoodie Photos in the store, you may notice the difference in the
overall length and fit around the shoulders because that one was S.
The Holiday sale is still active, so you can take advantage.