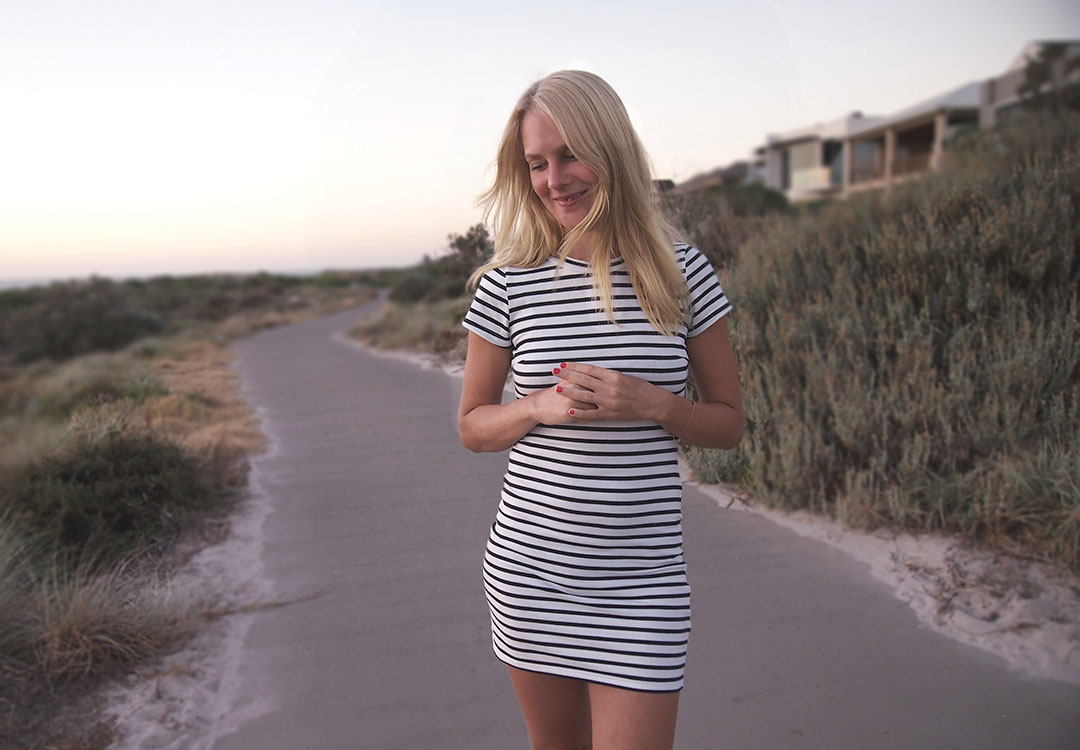 Article by Heidi Paavilainen
"I'm choosing happiness over suffering. I know I am. I'm making space for the unknown future to fill up my life with yet-to-come surprises." — Elizabeth Gilbert
Sometimes in life we experience difficult times.
Maybe we don't know what we are supposed to do with our life next or with a situation we find ourselves in. We are not where we thought we would be when it comes to our relationships, career or life in general.
We are feeling pressured because we don't know what we want to do next and we think that we are supposed to know already. Seeing our fellow students and co-workers planning their careers and starting families makes it look like we are the only ones who haven't found our place in life yet.
We don't see the way out and feel discouraged by life. We feel lost.
What we often don't realize is that it's not a problem that we don't know what to do yet. In fact that is a perfect place for us to find our place and the solutions we are looking for in a more creative way we can think of.
Why do we feel lost?
We feel lost because we create a problem of not knowing what to do. We think that we can predict the future and that it will be hard for us to get where we want to go.
From this place we often feel discouraged. We might feel sad, disappointed or even angry at life.
If we get stuck on our thinking and don't understand that our thinking always changes, we innocently keep ourselves stuck in these negative feelings. From this place it's really hard for us to see solutions.
We haven't realized how creative beings we in reality are. We are so creative that we have even created all these reasons in our minds why it's hard for us to go forward. (Imagine if we could use all this creativity to take us where we want to go in life.)
We haven't realized that we already have access to all the answers we are looking for.
We all feel lost sometimes and that is not the problem. It just tells us that we are thinking creatures and at the moment our thinking is not working in the most productive way for us.
Seeing the unknown as a safe place
When I was in my last year in the University I had no idea what I wanted to do with my life next. I wasn't where I thought I would be when it came to my relationships and starting with my career. I was feeling pressured because I didn't know what to do with my life and thought that I was supposed to know already.
Then I decided to give myself time and go traveling. I didn't know that this was a step towards a path I could have never worked out in my mind, and that was about to unfold for me.
If we try to work it all out in our mind we lose the sight of all the possibilities that exist. When we let go of the idea that we have to think hard to find solutions we open ourselves up for more creative solutions to come to us.
We open ourselves for new thoughts that we could not see before because we were too busy on trying.
These new thoughts, insights, are often far more ingenious and astonishing what we could have come up with our intellectual minds, circulating the old thoughts in our heads. Even if we don't see the whole picture yet, these thoughts carry a feeling in them — They just feel right.
When we start to look to this 180 degrees different direction we are used to look at, we begin to see the unknown as a place where all the possibilities exist, instead of seeing it as a problem.
From this place we are able to find the answers we are looking for effortlessly and at the same time have a more pleasant experience of life.
Trusting the Unknown
We come up with the best solutions when we have a relaxed mind.
This is why we often have our most creative ideas in shower, when having a walk or in other situations when we have let go of our thinking.
When I relaxed more to the life and left traveling I opened myself up for a future that was more than I could have dreamed of. I ended up traveling, coming back home and traveling again, until I found myself in Australia where I found the love and the relationship I had been looking for.
I could have never worked it all out in my head. One decision lead to another and I ended up finding my partner on the other side of the world.
This doesn't mean that we need to travel away to find ourselves. We can let go of our thinking no matter where we are in life and this can happen much quicker than we expect.
For example the other day I was feeling stuck with my work. I hadn't been feeling like this for a long time. I felt like I couldn't reach the goals I had set for myself and that I couldn't get anything done. Lucky for me I knew to be suspicious about my thinking whenever I felt like this.
I finally gave up and decided to continue my work later. As soon as I gave up, let go of my thinking and started to get ready for dinner new thoughts started to appear. I got new brilliant ideas that had not crossed my mind before.
I know that in those moments of despair it's hard for us to see clearly and trust the process. The key is to be more open for the possibility that whenever we are feeling down we are not seeing the whole truth.
We can never predict the future and know where our next most creative idea is going to come from. See that the more relaxed mind we have, the more space we make in our minds for those new thoughts to arise.
Understanding this and trusting the process will helps us let go of our worrying and relax more to the moment so that there's space for those new thoughts to come to the surface.
The more we let go of our habitual thinking the more we can be guided by the wisdom we all have inside us.
Letting our path to unfold
We all feel lost sometimes, but it's really helpful for us to know that like any other feeling also feeling lost is temporary. Unless we keep ourselves stuck by actively thinking that we are lost, our thinking will change.
When we relax more to the flow of life and trust that the answers will come to us at some point, we open ourselves up for possibilities that we didn't even know existed.
We want to relax to the moment, follow our inspiration and take the first step — Even if we don't know what will happen next.
When we take the step that feels right for us and trust that the next step will appear, the path we are supposed to be on will start to unfold for us.
This way we can go from feeling lost to trusting the unknown and finding our own way in life more effortlessly.
___________
Heidi helps people to connect more with the wisdom inside, so that we can have a greater sense of wellbeing, feel more connected to others and find our own answers to the challenges we are facing in life. Click here to receive a free excerpt of her audio "Stress Free".