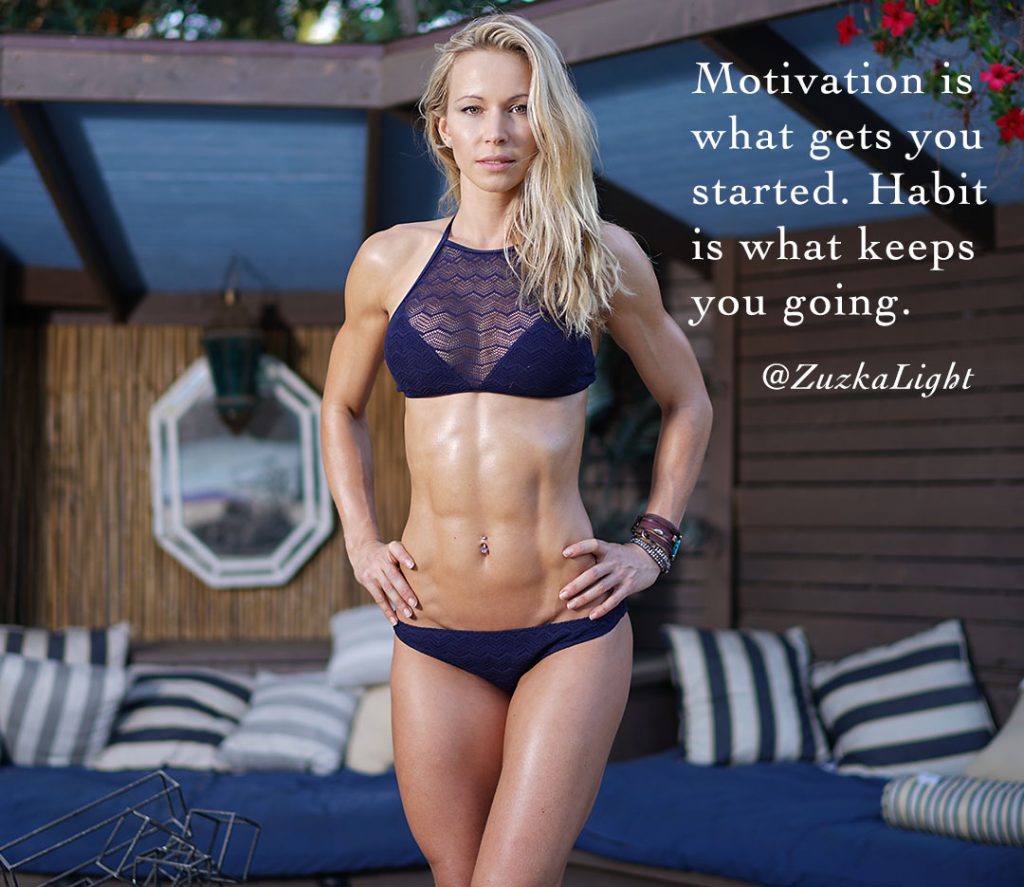 Motivation is what gets you started. Habit is what keeps you going. I couldn't express that better. How many times do I tell my ZGYM members that consistency is the key to success. The more often you engage in exercise, the faster it's going to become an important part of your lifestyle and what seems like a chore will one day become a routine that will keep you stable. The way you'll feel about exercise is going to be similar to the way you feel about taking a shower or brushing your teeth. That's how I feel after years of regular exercise. There's nothing that can stop me from my routine. I can have an argument with my boyfriend, have a really bad day at work, or just wake up with crappy mood for no reason. I will still want to do my workout.
The only thing that brings me down is the loss or the fear of losing someone close. I am never ready for that and you won't be either. Last week we lost our beloved dog Santino. He's been my family for 5 years. I have spent every single day with him. Both Jesse and I work from home so we really spend time with our dogs and we do think of them as our closest family members. We spent 4 days in a complete distress, worrying about Santino, praying for him and visiting him every 3-4 hours in the hospital, before he passed away. I cried my eyes out, didn't sleep, didn't eat and couldn't care less about my work or exercising. I allowed myself to grieve.
You may not be completely functional for some time if life throws you a huge curve ball, but when you get yourself out of the worse despair, the habit you have already developed is going to be the one thing that will make you feel good again. You'll feel like you need to get back to your old routine to feel normal. That's how I feel.
Give yourself time to heal from a challenge you've been dealt, and don't expect to be the old you right away. Just don't lose a grip. By losing a grip, I mean being completely self destructive and using drugs and alcohol to deal with your emotions. You may not bounce back from that. I have a rule when it comes to alcohol. I don't drink when I'm in a bad mood. Only when I celebrate, because it's way too easy to slip and accidentally hit the rock bottom. I've seen it in my own family.
Try your best to work hard right now to create that deeply rooted healthy habit that can one day help you heal and get you back on track, because when you fall you have to get up.