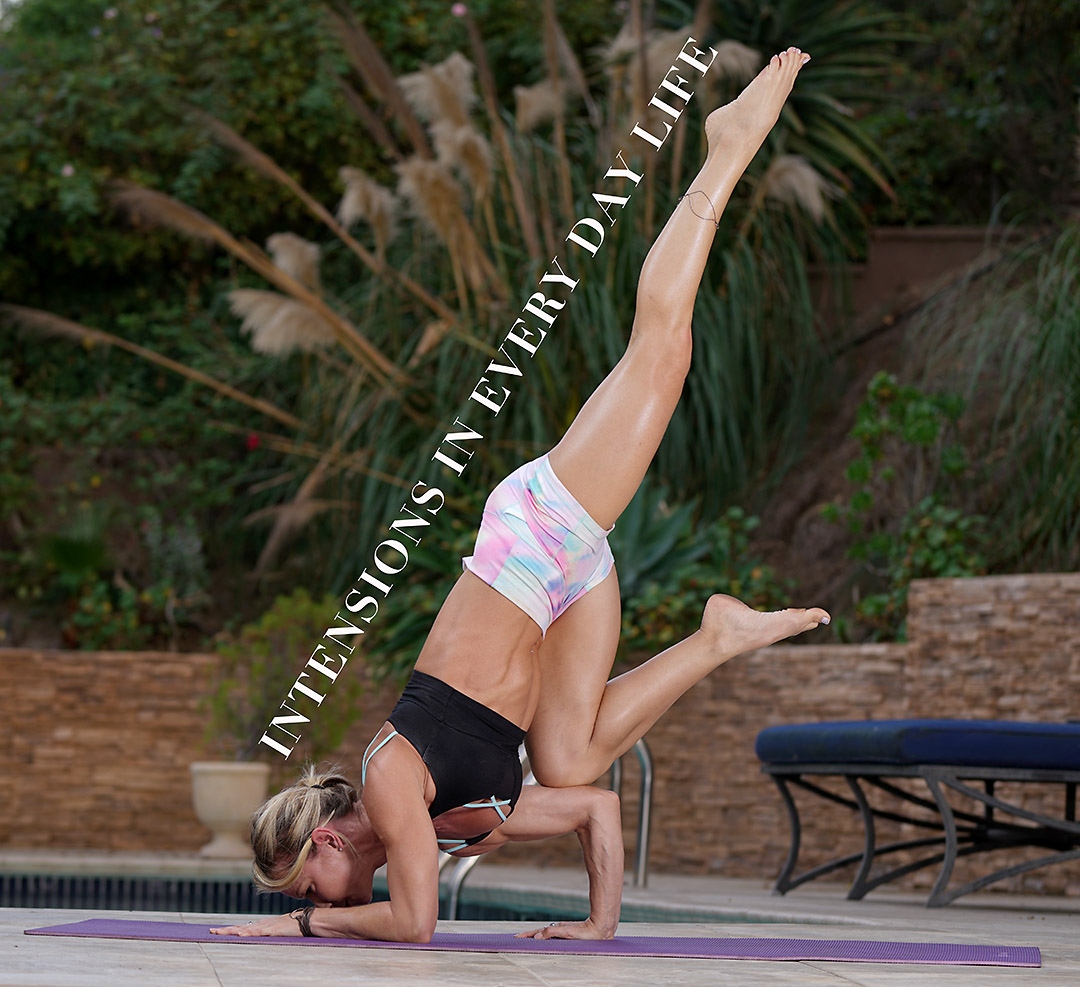 Has this ever happened to you?
You wake up and, even though you got a good night's sleep last night, you feel tired and draggy. You move through your day feeling grumpy and fuzzy-headed. You're both impatient and annoyed with most people you encounter and don't feel any energy or drive. After a long, generally unproductive day of work, you realize that you should probably work out when you get home because it's been 2 or 3 days since you last broke a sweat AND you haven't really been sticking to your diet. You flip unhappily through the workouts but nothing sounds good. Should you get dressed and go for a run? Ugh, that sounds horrible! Maybe you'll just call it a wash and have a glass of wine while you binge watch your favorite show. Feeling totally depleted and slightly buzzed from the wine you had on an empty stomach, cooking seems out of the question. Instead, you microwave a freezer burned Hot Pocket and dread all the responsibilities you avoided today that tomorrow will bring with it…
Energy slumps and bad moods can happen to anyone. I'm sure you've had a similar experience to the one above. Some days just feel harder than others. But sometimes a slump can turn into a downward slide and your long-term health and well-being can seriously suffer. It can take a lot of time and effort to get healthy again once you fall into bad habits. But I refuse to let my moods and hormones dictate how productive, mindful, and healthful I plan to be each and every day.
I'm feeling especially motivated lately because of what I'm learning from Integrative Nutrition, a training program for Health Coaches. I'm super excited to share some of my favorite lessons with you. And today I want to talk about how important intentions and goals are in your every day life and long-term health, including avoiding scenarios like the one above.
So, what are intentions? Intention is basically just another word for a plan. Do you have clear plans? Do you have an idea of how you want your life to look and work? If not, or if your plan is a little unfocused, try answering the questions below to help sharply define your goals and how you want to achieve them. Once you answer the questions, we can talk more about how you can use your intentions to have a happier, healthier, more productive life.
1. Why am I working out in the ZGYM?
2. Why am I trying to eat well and use recipes from this website?
3. How do I want to look/feel/behave?
4. How do I want to treat others?
5. What do I want to accomplish in my work life?
6. How do I want my home/family life to look?
7. If I could accomplish my goals, how do I see myself changing? What does the "new me" look like?
Actually write down answers to all these questions and/or any other questions that apply to your particular circumstances. Then, using what you've written, try bringing all your ideas together to form clear goals. Number and list each goal neatly. Type it up and print several copies.
For example, if your answer to question one is this: I'm working out in the ZGYM because I want to lose 10 pounds of fat and gain some muscle. I want to lose 10 pounds of fat because I will feel better about myself, gain confidence, and have more energy.
That is your intention. To make it into a goal you could try listing it like this:
Goal 1: To feel better about myself, gain confidence, and have more energy.
Now it's time to put those intentions and goals into practice. Whenever you face a choice or decision, be it tiny or huge, ask yourself, does what I choose honor my intentions? Does it move me closer to achieving my goals?
Now, let's consider the scenario at the top of this article. When that person is rude to people at her office, would that help her to feel better about herself, gain confidence, and have more energy? Absolutely not. We always feel better about ourselves when we are kind and considerate of others. What about when she got home and was deciding whether or not she should exercise? Would skipping her workout get her closer to feeling better about herself, gaining confidence, or having more energy? Again, obviously not. Maybe looking at her goal list would help her to go ahead and work out, even though she didn't feel like it. Once she put in the effort to exercise she might be more likely to fix herself a healthy dinner and go to bed feeling less stressed and proud that she made the effort even though she had a not-so-great day. And those choices DO get her closer to those goals! Whether or not she loses those 10 pounds, she will feel better about herself, more confident, and have more energy.
Having clear intentions and goals takes the stress of dithering out of our lives. It pushes us toward living a more mindful, more fulfilling, more productive, and less wasteful life.
Did you try the exercise? Was it helpful to you? If you're comfortable doing so, I would love it if you would share some of your intention and/or goals in the comments section below. I always find this kind of sharing so inspirational.