When it comes to supplements, I look at them as they are – supplements. In other words, I don't look at them as magic substances that will make me stronger, better, faster, slimmer, or sexier. They are a convenient way to get the nutrients my body needs, when real food is not available. There are two major categories of nutritional supplements: essential nutrients and nonessential nutrients.
Essential Nutrients
Essential nutrients are those that we need for normal physiological functioning and are present in food.  These nutrients must be digested, since the body doesn't have the capacity to make them itself.
Although no supplements are absolutely essential, low intake of calories, macronutrients and micronutrients are common due to our busy lifestyles. For bad days and times when food is not readily available the 3 staple supplements are always good to keep on hand.
3 Staple Supplements
1. Protein supplement – Pre-workout Protein Blend with Botanical Fat Burner (Zuzka brand)
Great for smoothies and frozen desserts.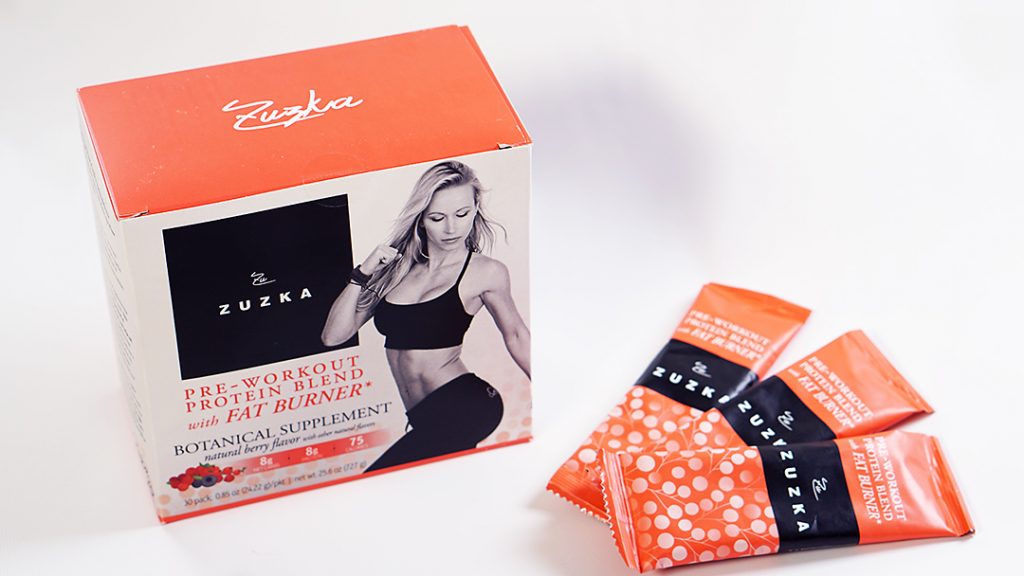 I also use whey vanilla and chocolate protein you can also use in baked desserts.
The one I use most commonly is flavorless chocolate  and vanilla flavored Jay Robb.
Food equivalent: Any complete protein source including meat, fish, poultry, egg whites, etc.
2. Greens Supplement – I use premium quality Supreme Greens.
Food equivalent: Vegetables, Fruit.
3. Fish Oil Supplement –  EFA (Zuzka brand) that you can buy in my store – it's balance blend of omega-6 and omega-3
Food equivalent: Salmon, anchovy, sardine, flaxseeds, chia seeds, enriched eggs, grass-fed beef, walnuts.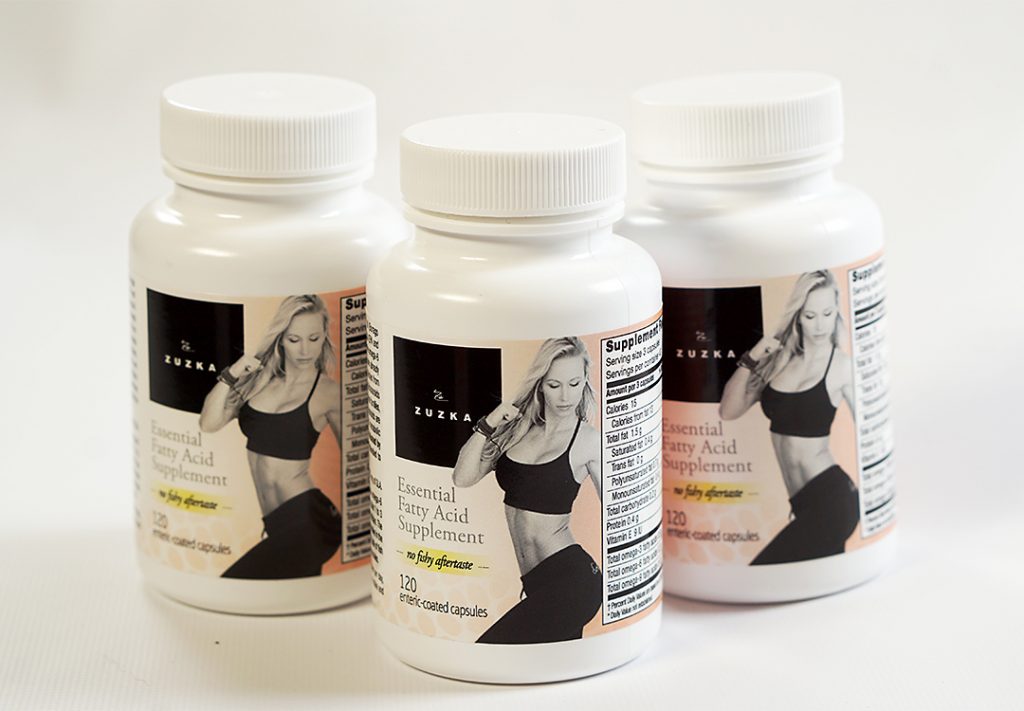 Nonessential Nutrients
Nonessential nutrients are food based nutrients that either your body can make itself, or nutrients that aren't needed for normal physiological functioning. While they're obviously not on the top of the nutritional priority list, they're still very popular, because some of them produce positive benefits when used specifically to enhance certain physiological responses. Here are some examples of nonessential nutrient supplements:
Caffeine – prior to your workout to improve Central Nervous System (CNS)  output
Green Tea Extract – daily during fat loss periods to stimulate metabolism
Creatine – daily during high intensity training to increase energy and lean body mass
CLA – daily during fat loss periods to stimulate metabolism, and down-regulate leptin (satiety hormone) during weight loss phases.