Blueberry Oatmeal
Oats are one of the healthiest foods, and so are blueberries. Combine them in an oatmeal and make yourself power breakfast, snack or even lunch.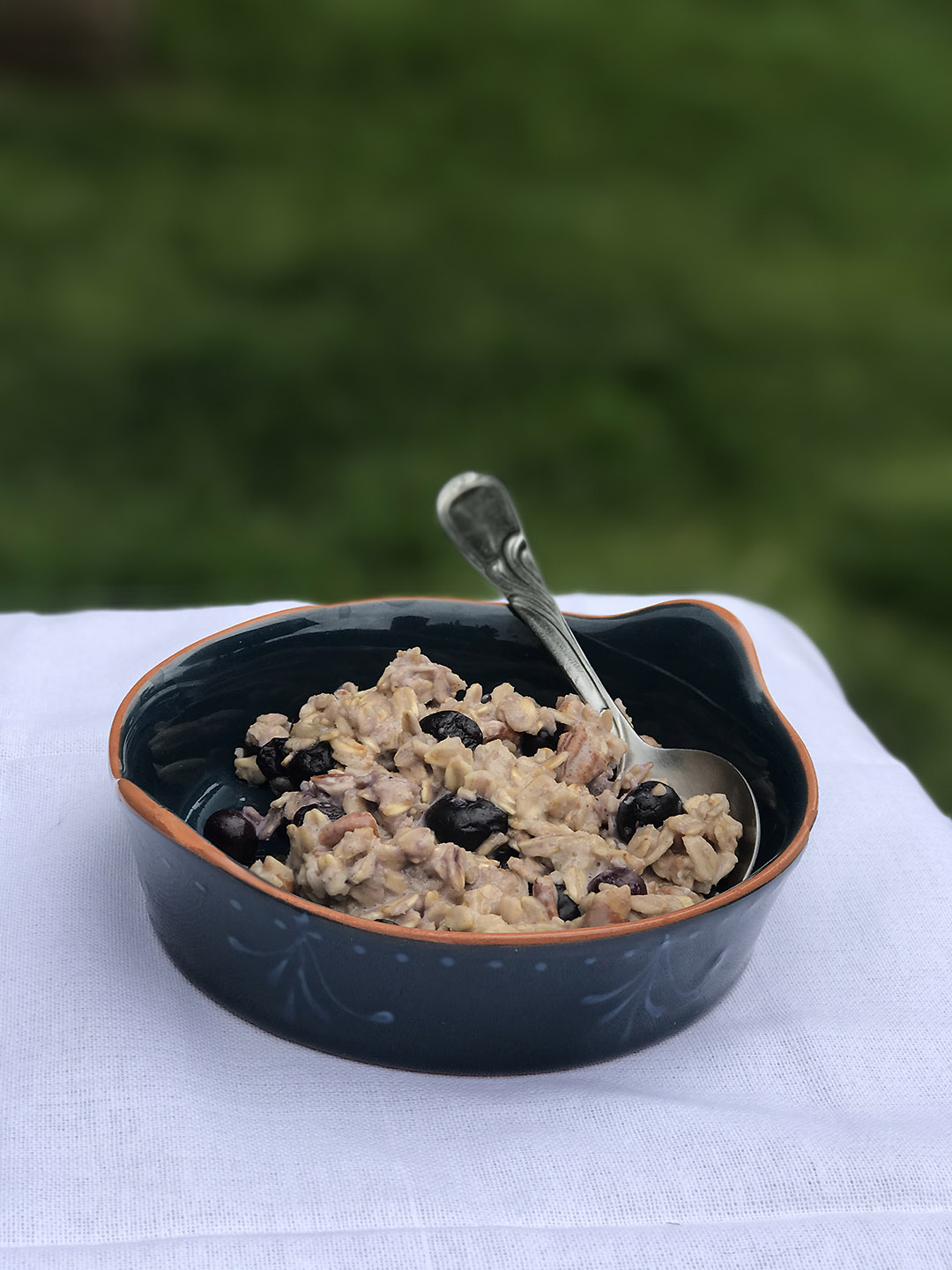 Ingredients:
1 cup rolled oats
1/4 cup blueberries (fresh or frozen)
1 cup water, coconut milk, almond milk, or whole milk (depends on your own bio-individuality and tolerance to different type of foods)
1 tbsp Swerve sweetener or raw organic honey
1/4 tsp cinnamon
Instructions:
In a small sauce pan combine the oats and the milk of your choice and bring to boil over medium heat.
Lower the heat and let it simmer until the oats soak up the liquid and become soft.
Add the blueberries, cinnamon, and sweetener. Mix well and serve warm.
Tip: If you're using frozen blueberries, add them to the hot oats a little earlier to give them more time to thaw.
Cucumber Strawberry Boats 
This is not a commonly seen combination, but surprisingly refreshing and delicious. It's a great entertainment snack and super easy to assemble.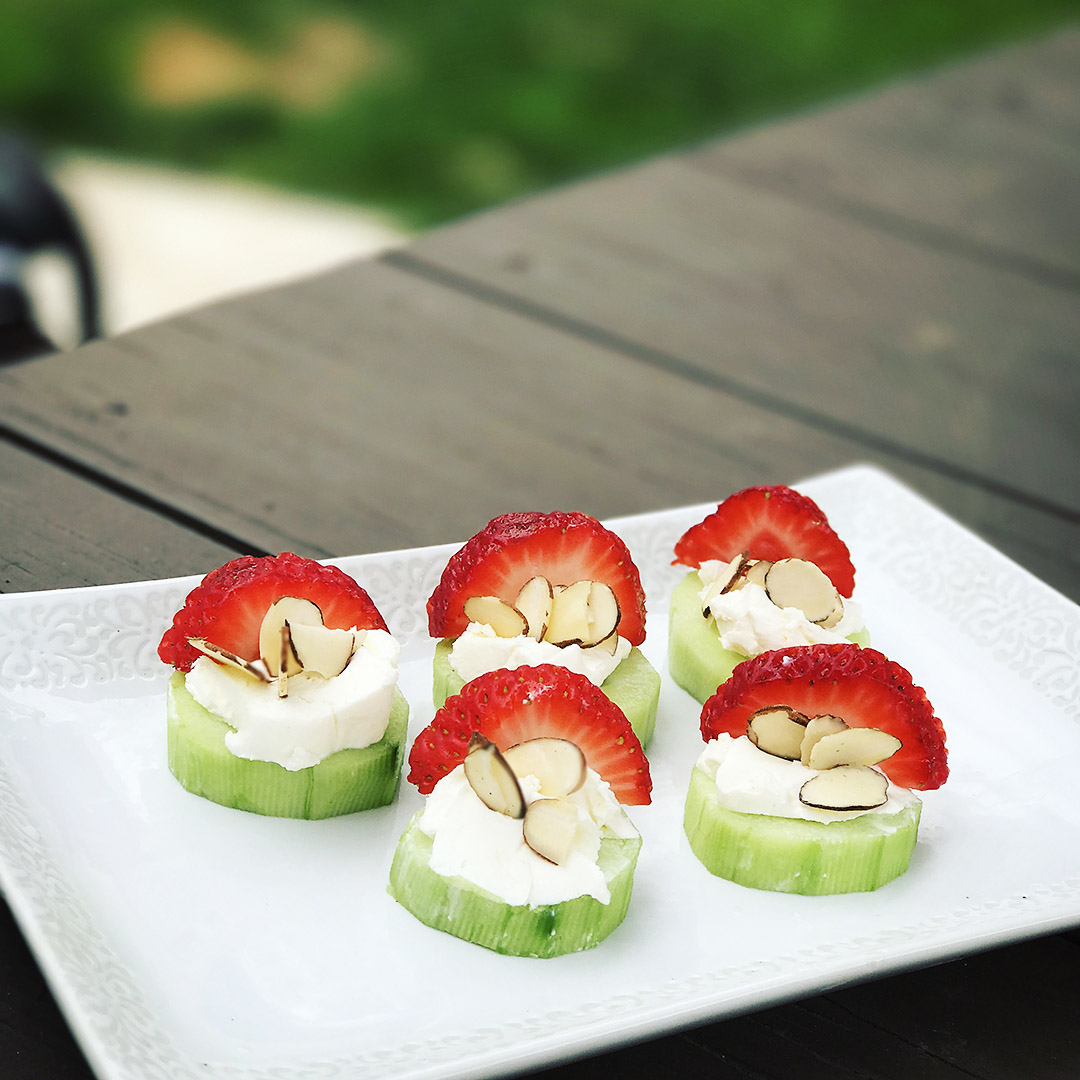 All you need are these 4 ingredients:
Cucumber (sliced)
Strawberries (halved and sliced)
Goat cheese
Sliced almonds
Instructions:
Scoop a teaspoon of goat cheese on each slice of cucumber.
Place halves of the sliced strawberries on each cucumber slice – use the goat cheese as a glue and position the strawberries as shown on the picture.
Top the cheese with 3 or 4 almond slices.
Simple Healthy Strawberry Parfait
This is only a 3 ingredient parfait. I don't know if I can call it a parfait, but it sounds more fancy than a yogurt. Which is exactly what this is. It's like a flavored yogurt but much healthier because it's made with goat kefir and there's no added sugar.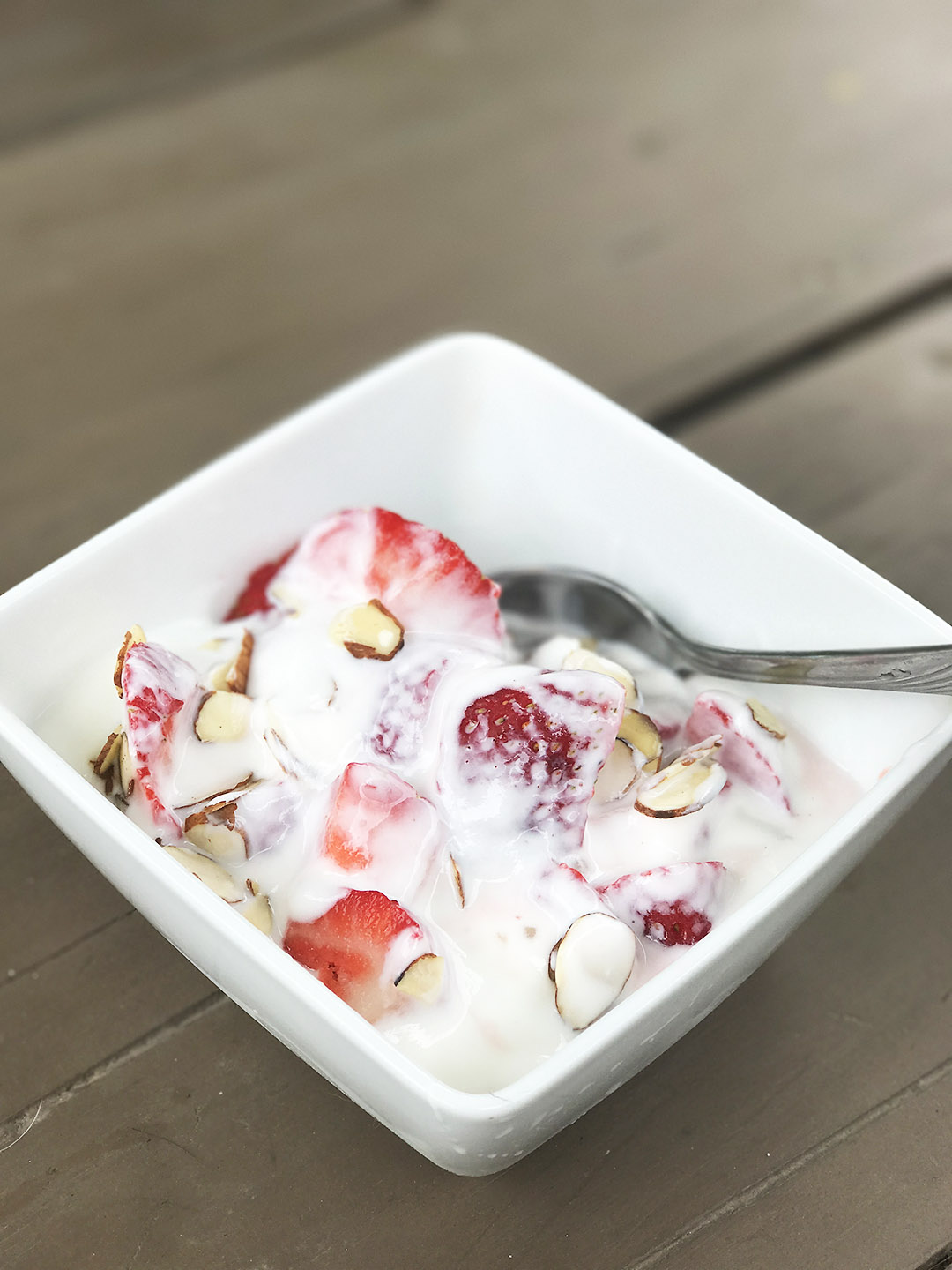 Ingredients:
1 cup goat kefir
1/3 cup chopped or sliced strawberries
2 tbsp sliced almonds
Add to my favorite recipes
You can access your own personal list of favorite recipes in the My Account section. Click the My Account button at the top of this page.
You must have an active ZGYM subscription to access the favorites feature.