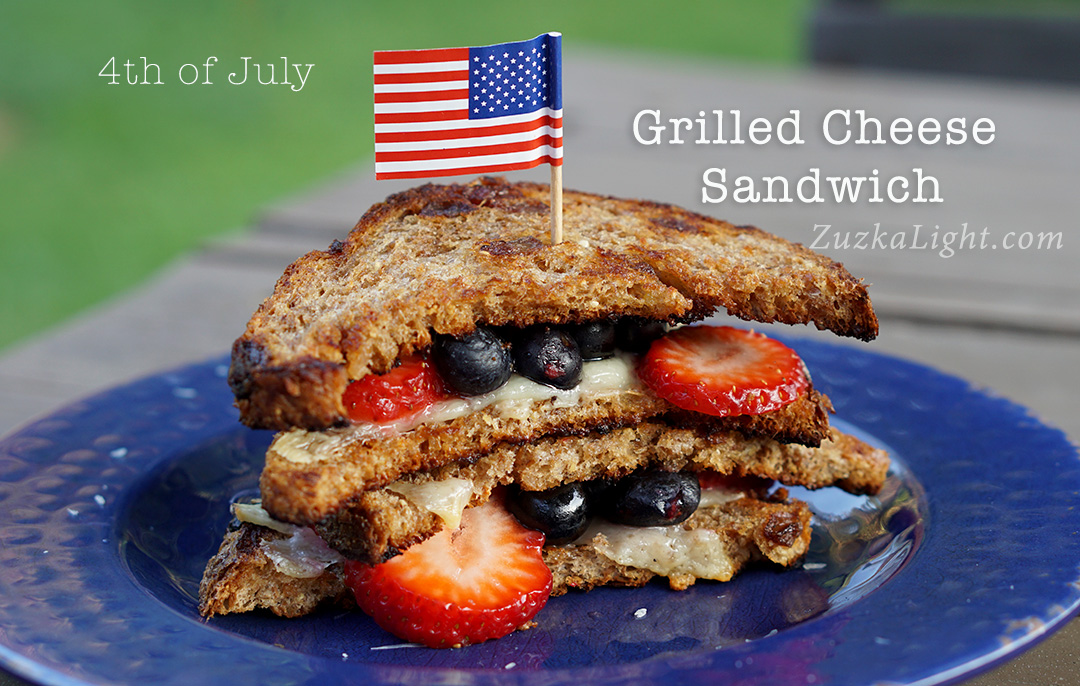 Ingredients:
2 slices Ezekiel bread
Aged sheep cheese, very thinly sliced
A few blueberries
Couple strawberries, sliced
1 tbsp butter
*I use the skillet when making just one portion for myself, but if I was to make sandwiches for more people I would use toaster and the broiler in the oven to melt the cheese. 
Instructions:
Melt the butter over medium heat in a large skillet and add the slices of bread.
Brown the bread lightly on one side and then flip. Add the thinly sliced cheese (use as much cheese as you want) on top of each bread slice, and cover the skillet with lid to make the cheese melt. Lower the heat so you don't burn the bread while the cheese is melting.
When the cheese on top is melted, move the bread onto a plate, add the blueberries and slices of strawberries on top of the melted cheese of one of the slices and then cover with the other slice, cheesy side down.
Cut across in half, stack the halves on top of each other, and proudly stick the American flag on top. Serve immediately while still warm.
Add to my favorite recipes
You can access your own personal list of favorite recipes in the My Account section. Click the My Account button at the top of this page.
You must have an active ZGYM subscription to access the favorites feature.