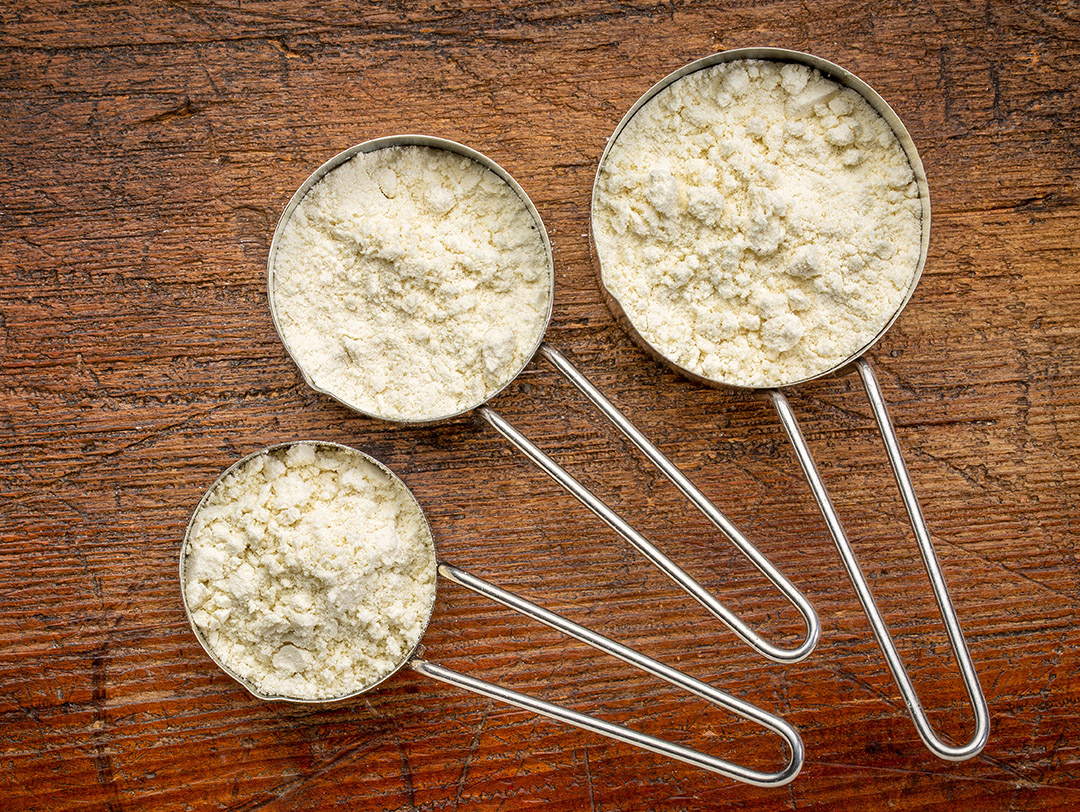 If you are looking to start building more muscle and burn fat in order to transform your body, you need to ensure you're eating enough protein.  Adding protein to your diet can help repair and rebuild damaged muscles, and even keep you feeling fuller in between meals to avoid snacking cravings.
Protein is also essential for:
Maintaining the structure and strength of cells
Regulating your metabolism
Hormone production
Strengthening up your immune system
According to K.D Tipton and R.R Wolfe in an issue of Sports Science (2004) "-to obtain supplemental dietary protein, exercising individuals often ingest protein powders. Powdered protein is convenient and, depending on the product, can be cost-efficient as well." So something as simple as introducing protein shakes to your diet can make a huge difference in helping you hit your daily protein intake.
Many manufacturers take their protein powders one step further by adding in other vitamins and minerals, even other greens, fats, and fibers.
The Different Types of Protein Powders 
Protein can be categorized into two groups: plant-based and animal-based. When it comes to finding which powder will be best for you, it's best to know which ones are out there before making any serious decisions.
Soy: This is the most common plant-based protein. It's great if you're looking to spend little money and if you're vegetarian. This powder does have fewer grams of protein compared to a more animal based one but is full of amino acids which support muscle growth.
Whey: Whey is a liquid left over from milk once it has been curdled and strained. Known to be a fast-acting protein, your body breaks this protein down faster than others. Once it is absorbed by your digestive system, it quickly gets into your bloodstream and muscles initiating the recovery and rebuilding process. Whey is another money saver, this powder blends well with water and offers the body more protein than soy.
Casein: This is the main type of protein found in dairy. While whey protein is rapidly absorbed by your body, you break down and digest casein much more slowly. This slow release of amino acids works its way into your bloodstream and then to your muscles. Try having a casein protein shake just before you go to bed. The slow release makes it the perfect source of protein to release the amino acids in to your muscles during the night to build new lean muscle mass while you sleep and your body works at recovering effects of working out.
Isolate: This is a common post work-out protein and is a bit pricier than the others. Although it is considered to be more of a protein concentrate, isolate powders contain about 90% protein.
Hemp: Much like soy and other bean based proteins, hempseed is a great source of protein due to it containing at least 21 known amino acids, including 9 essential amino acids that your body is unable to produce on its own and needs the assistance of dietary sources. Hemp is also a safe plant source of protein.
Pea: Pea protein powder is entirely gluten-free, soy-free, and dairy-free and is very rich in lysine and arginine which is beneficial for those who live active lifestyles. This protein is also Vegetarian/Vegan-friendly.
Egg White: Egg White Protein powder is best known for its unique flavor. Lactose-free, this protein is taken from chickens who have not been previously treated with any growth hormones. Containing considerable amounts of vitamin A, B, and D, other benefits of this protein include its minimal amounts of carbohydrates, low levels of fat and less cholesterol as well.
How to Consume Protein Powders
Protein powder is great for ensuring you get enough protein in a day! You can drink it with water, milk, or even coconut water! Blend it with your favorite fruits for a healthy smoothie, or even use it as an added ingredient to cook and bake with.
Final Thoughts: Protein powders have been becoming more of a popular necessity for an active lifestyle, but despite protein shakes being a more convenient way to take in calories, it doesn't mean that they're always the best option. Whole food sources are still your best and safest way for getting your body's vital and necessary nutrients. It's best to make sure that if you are looking for a way to build your diet and wish to include some protein shakes to use them as more of a supplement when it's healthy and convenient.