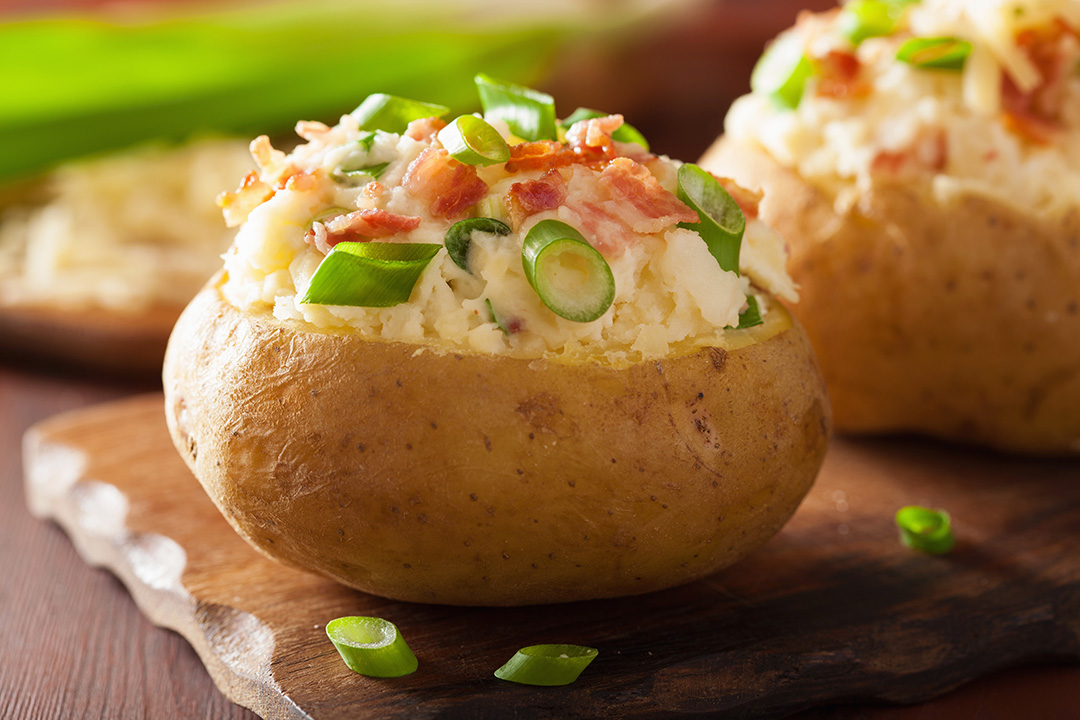 Ingredients:
One medium size potato (or sweet potato)
2-3 slices bacon
3 tbsp shredded cheddar cheese
little bit of mixed greens
2 scallions
dollop greek yogurt (or kefir)
Baking potato in the microwave:
Use a fork and poke the potato four or five times on each side. These little holes allow steam to escape while the potato is cooking. Cook the potato for 5-6 minutes on high.
Baking potato in the oven:
Preheat the oven to 425°F. Rub the potato with olive oil or coconut oil, sprinkle it with salt and pepper, and poke the potato at least 5 times on each side with a fork. Place on the oven rack or on a baking sheet. Cook the potato for 45 to 60 minutes, until the skin is crispy, and when there's no resistance when you stick a fork in it.
Instructions:
While the potato is baking (using microwave or oven) cook the bacon in a large skillet over medium heat. No oil needed. Flip when the bacon begins to turn brown on the bottom. It takes only a few minutes. If you don't like your bacon too crispy, make sure to take it out of the pan before it turns too brown.
Top the hot potato with the shredded cheddar and wait until the cheese melts. Then add the greek yogurt and top it up with the bacon, scallions, and mixed greens. Serve.
Add to my favorite recipes
You can access your own personal list of favorite recipes in the My Account section. Click the My Account button at the top of this page.
You must have an active ZGYM subscription to access the favorites feature.