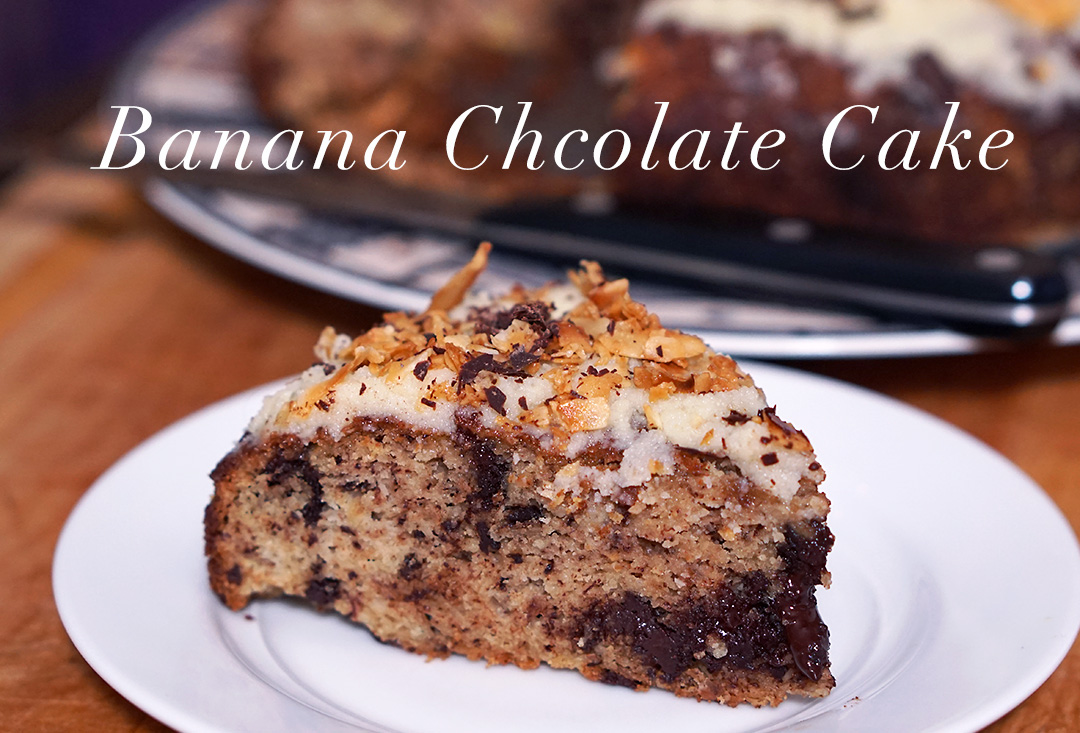 This recipe yields many portions, listen to your hunger whenever you eat anything. Eat slow and stop eating whenever you're 80% full and you won't be gaining unnecessary weight and fat. This recipe is not carb heavy so you can have a piece of cake even on your recover/stretch day. If you're on a strict low carb diet for super fast fat loss, make sure to do a high intensity workout on the same day you treat yourself with this delicious dessert.
Ingredients:
3 cups almond flour (not almond meal)
1 tsp baking soda
1/2 tsp sea salt
1/2 cup Swerve sweetener
1/4 cup algae oil
3 large eggs
1 tbsp vanilla extract
1 cup coarsely chopped dark chocolate (at least 90% cacao)
2 mashed very ripe bananas
Coconut frosting:
1/3 cup cream cheese (Philadelphia)
1/3 cup coconut manna
3 tbsp Swerve sweetener
2 1/2 tbsp grass-fed butter
1 tbs coconut oil
1/8 tsp vanilla extract
Cream all these ingredients in a medium size bowl until smooth
Topping:
1/2 cup unsweetened coconut flakes
2 tbsp Swerve sweetener
In a small bowl mix the coconut flakes with Swerve, then transfer onto a baking sheet into a single layer and bake for 3-4 minutes in a preheated oven at 350F degrees until golden brown.
Instrucstions:
Preheat oven to 350F degrees.
Mix the flour, baking soda, salt and Swerve in a large bowl.
In a medium size bowl whisk eggs with oil and vanilla extract. Then add the mashed bananas and mix well.
Add the wet ingredients into the large bowl with the dry ingredients and mix until it's well combined.
Fold in the chocolate pieces into the batter.
Grease a 9-inch cake pan with 1 tbsp algae oil and dust with almond flour. Transfer the batter into the cake pan and smooth out the top with rubber spatula.
Bake in the preheated oven for 35-45 minutes until a toothpick inserted into the middle comes out clean. Let it cool down for an hour.
Spread the frosting all over the top of the cake and top with the toasted coconut flakes. You can also shave a little bit of the dark chocolate on top.
Add to my favorite recipes
You can access your own personal list of favorite recipes in the My Account section. Click the My Account button at the top of this page.
You must have an active ZGYM subscription to access the favorites feature.