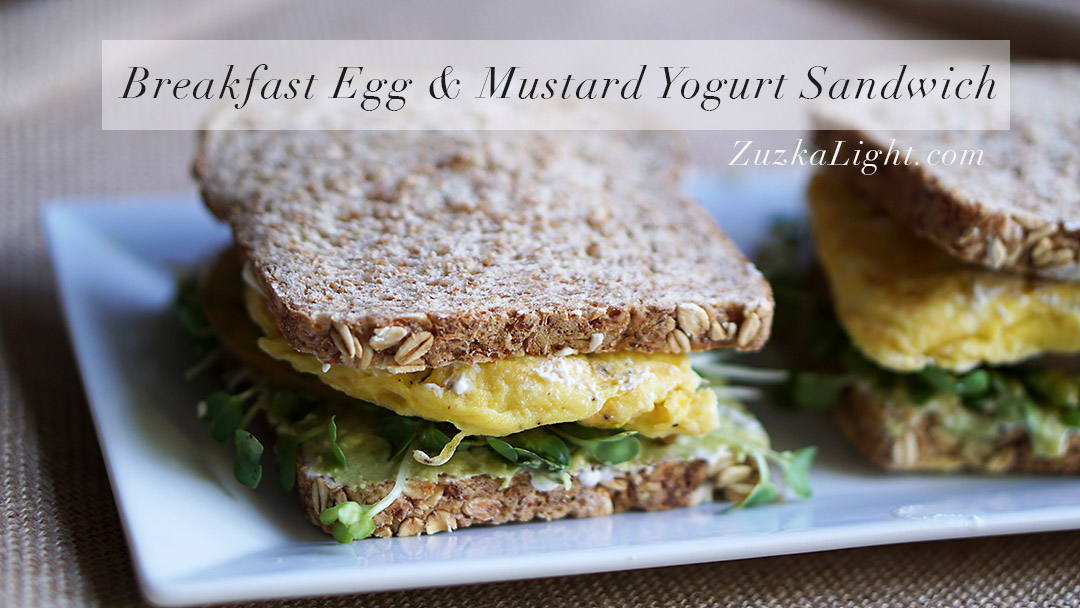 This recipe is a FM for those of you who follow moderate low carb diet and WEM for those of you who want to be more strict with carbs. Ezekiel bread is the healthiest whole grain bread you can find in the store, do not substitute for any unhealthy so called "whole wheat" bread.
*Yields one portion
Ingredients
breakfast Egg sandwich
2 thin slices of Ezekiel bread
1tbsp greek yogurt (or goat kefir)
1 tbsp cream cheese (I use Philadelphia)
1/2 tsp dijon mustard
2 eggs
1/4 avocado mashed
1 large or two medium slices of organic tomato (Heirloom)
3 tbsp radish sprouts (you can use other sprouts like alfalfa – but the radishes are really awesome)
pinch of salt and pepper
Instructions:
1. Crack the eggs add salt and pepper and whisk.
2. Heat up a small frying pan over medium heat and grease with a little bit of oil (I like to use Avocado, Algae or Coconut oil) and then pour the eggs into the pan. Let the bottom to become firm and then flip over. Fold the edges of the omelette to create a square that will fit onto your toast. This process takes only couple minutes. You just want to make the eggs firm and very lightly golden on both sides.
3. Mix the yogurt, cheese and mustard in a small cup.
4. Toast the bread in the toaster or an oven and then spread the cream cheese mixture on both sides of the toast sandwich. Then spread the mashed avocado on the bottom half, then add the sprouts, then the tomato slice, and then the eggs. Cover with the top half. Enjoy!
Add to my favorite recipes
You can access your own personal list of favorite recipes in the My Account section. Click the My Account button at the top of this page.
You must have an active ZGYM subscription to access the favorites feature.