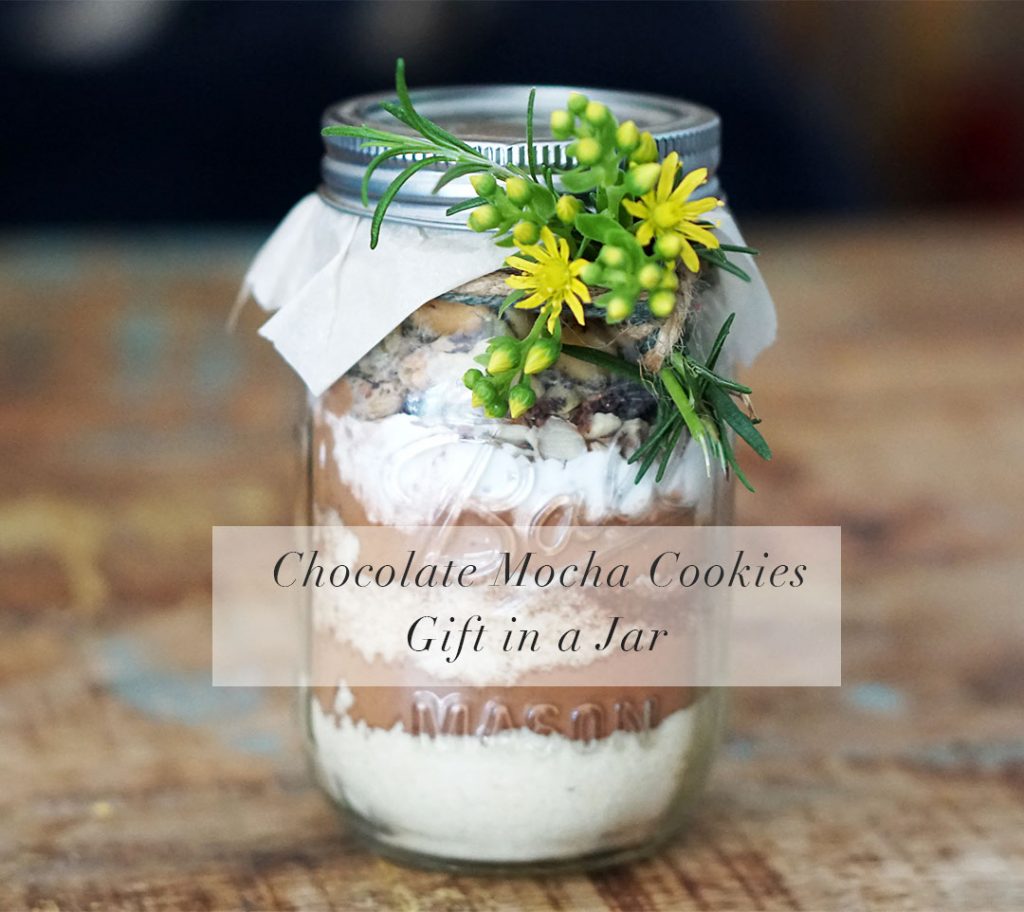 This is a cute holiday gift you can put together in just a couple minutes with some basic ingredients. The cookies are super fast and easy to make, so you can give it even to someone who never baked cookies at home before. This way you can also introduce your friends and family to healthy cookies that won't raise up their blood sugar.
Dry Ingredients for the Jar
1 cup 2 tbsp blanched almond flour
2 tbsp cacao powder
1 tbsp espresso grind coffee beans
1/4 tsp baking soda
1/4 tsp sea salt
1/4 tsp xanthan gum
6 tbsp swerve
3 tbsp nuts and dried fruit (optional)
Wet Ingredients to Add
6 tbsp coconut oil
1/4 tsp vanilla extract
1/4 cup unsweetened almond milk
Instructions
Fill the Mason jar with the dry ingredients in layers to make it look pretty.
Cover the top of the jar with parchment paper and then screw on the lid.
Tie off with a piece of twine and a fresh herb or a small flower. Include the instructions for the recipe – it can be on a small card attached to the twine or you can place a sticker right on the side of the jar.
Recipe: Mix all the dry ingredients until well combined, then add all the wet ingredients and mix until you have a dough.
Drop dough by heaping tablespoonfuls onto a parchment paper lined baking sheet.
Bake in the preheated oven at 350F for 8 minutes – let them cool down completely and handle them carefully they'll be brittle.
Add to my favorite recipes
You can access your own personal list of favorite recipes in the My Account section. Click the My Account button at the top of this page.
You must have an active ZGYM subscription to access the favorites feature.