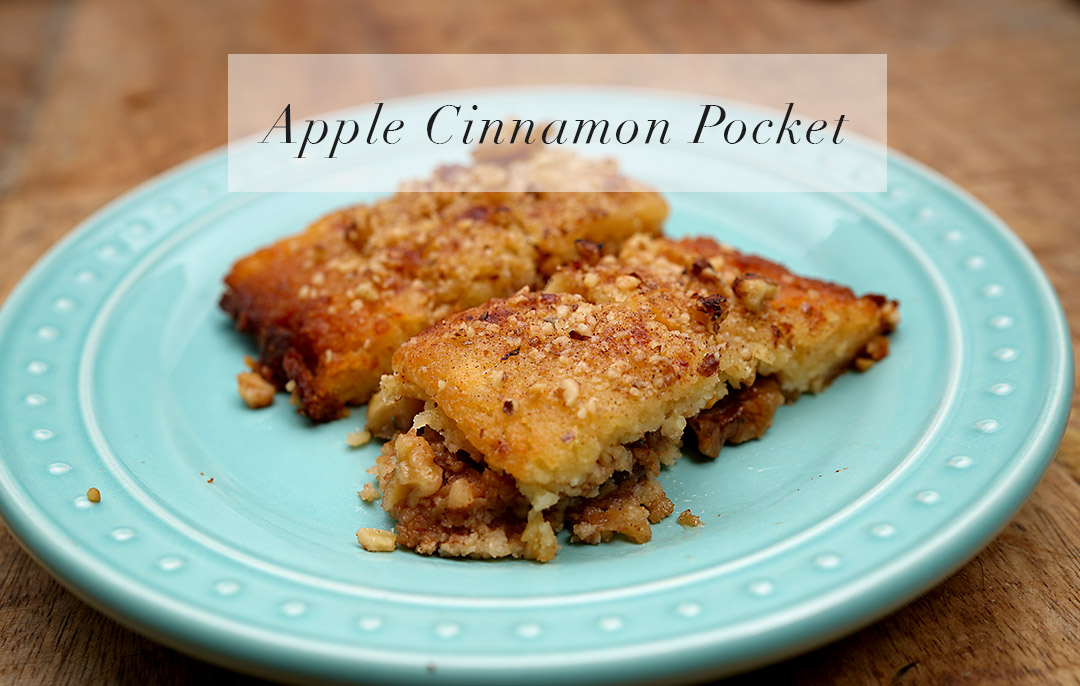 *yields 6 portions
Ingredients for the dough:
1/2 cup almond flour
1/4 cup coconut flour
1/4 cup powdered Swerve Sweetener
1 tsp baking powder
1 1/2 cups shredded mozzarella cheese
5 tbsp butter
1 large egg
1/2 tsp vanilla extract
Ingredients for the filling:
2 fuji apples peeled and shredded
3 tbsp powdered swerve
1/2 tsp cinnamon powder
1/3 cup walnut pieces
Ingredients for the topping:
3 tbsp finally crushed walnuts
1/4 tsp cinnamon
2 tbsp powdered swerve
Instructions:
1. Preheat oven to 350 F degrees.
2. In a bowl combine the almond flour, coconut flour, sweetener, and baking powder.
3. Melt the butter with the mozzarella cheese in a medium size sauce pan over low heat and mix until well combined.
4. Add the egg and vanilla extract into the mozzarella and mix well keeping the heat low.
5. Add the dry mixed ingredients to the cheese/butter mixture and combine well.
6. Transfer the dough onto a parchment paper and let it cool down for a few minutes.
7. In the meantime, you can mix the 2 peeled and shredded fuji apples and combine them in a bowl with the cinnamon, sweetener, and walnut pieces.
8. Knead the cooled dough until uniform. Place it in the middle of a folded parchment paper and roll out a 9×7 inch rectangle.
9. Spoon the apple mixture along the longer midline of the rolled out dough – it should be about 2 1/2 inch wide strip.
10. Take the edges of the parchment paper and fold the dough over, then the other side. Then fold the outer edges so that the apples are completely hidden inside of the long pocket.
11. Crush the 3 tbsp walnut pieces into a really fine pieces and mix with 1/4 cinnamon and 2 tbsp Swerve. Sprinkle generously over the top of the pocket.
12. Transfer the parchment paper with the apple cinnamon pocket on top on a large baking sheet. Bake in the preheated oven for 15-17 minutes until golden brown. Take the parchment paper with the apple cinnamon pocket on top and transfer onto a long plate. Place it immediately into the fridge and let it cool down until it's firm to touch.
13. Cut into 6 equal portions.
Add to my favorite recipes
You can access your own personal list of favorite recipes in the My Account section. Click the My Account button at the top of this page.
You must have an active ZGYM subscription to access the favorites feature.