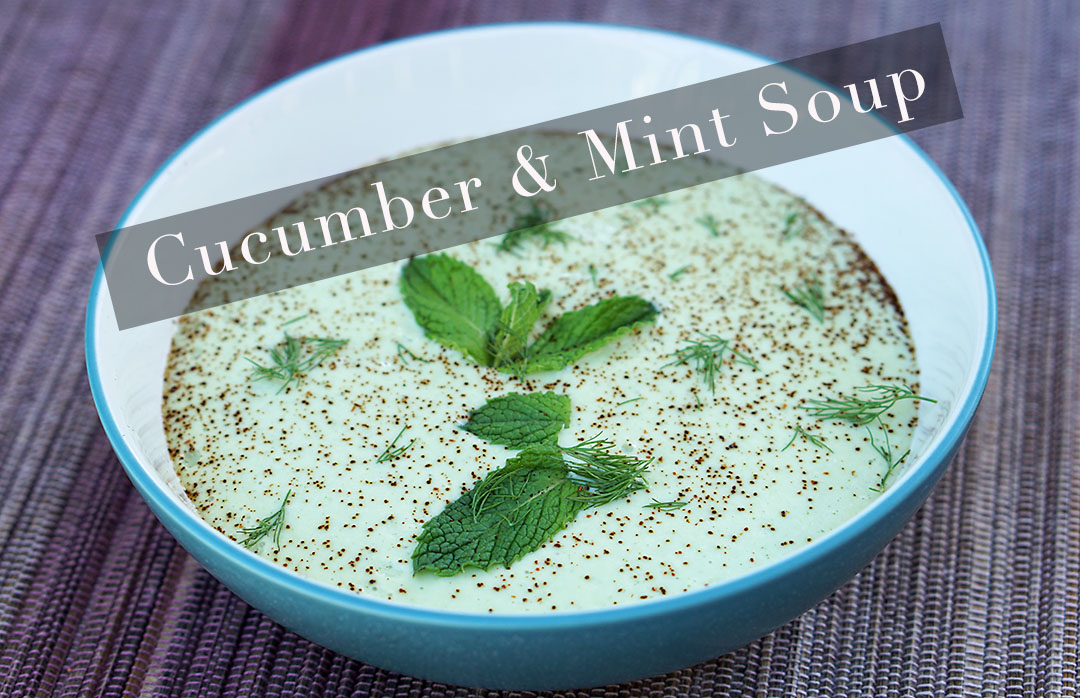 This cold soup is really refreshing for the summer months. It's low in calories, yet filling and full of healthy ingredients. If you're not a big fan of spicy food, you can add only 1/4 tsp of freshly grated chili pepper.
*Yields 2 portions
Ingredients:
1 cucumber
1 1/2 cups goat kefir
2 tbsp fresh lemon juice
1/2 clove garlic
1 tsp chilli pepper, fresh and grated
1/2 tsp salt
1/4 tsp freshly ground pepper
1/4 cup chopped mint + small whole leaves for garnish
1/2 tbsp chopped dill + small amount for garnish
1/2 avocado
pinch of chili powder – for garnish
Instructions:
Put all the ingredients (except for the herbs and chili for garnish) into a blender and turn it on to medium/high. Blend until smooth.
Pour the soup into two bowls and garnish with fresh mint, dill, and a pinch of chili powder.
Tip: You can save the second portion in a closed container in the refrigerator for up to 3 days.
Add to my favorite recipes
You can access your own personal list of favorite recipes in the My Account section. Click the My Account button at the top of this page.
You must have an active ZGYM subscription to access the favorites feature.