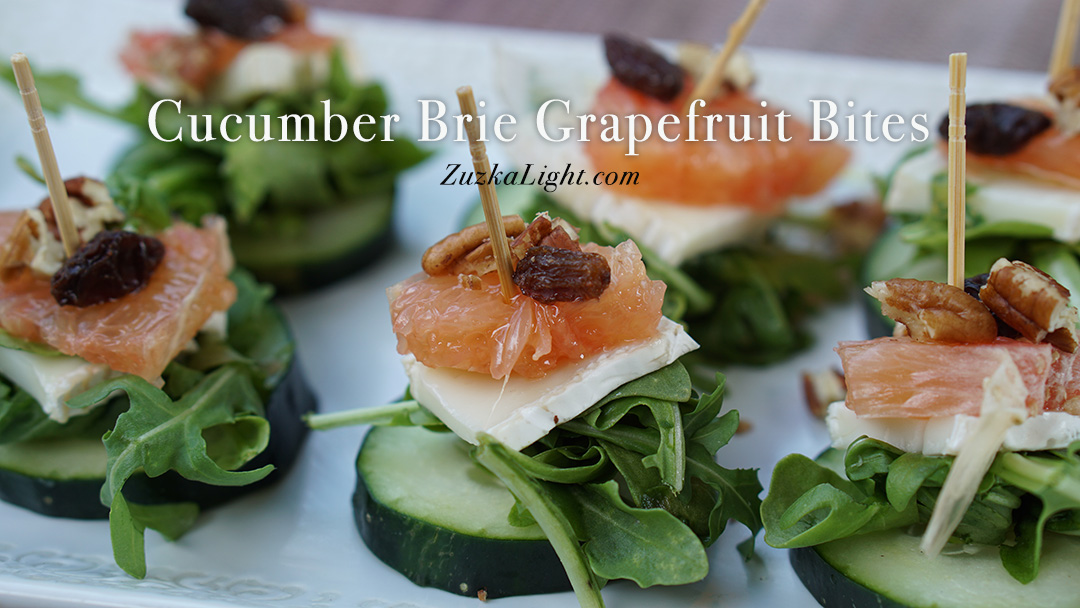 *yields a big plate of delicious little bites
Ingredients
1 cucumber, sliced
1 grapefruit, peeled and sliced
Brie cheese, sliced into small pieces (I prefer goat cheese)
Bunch of arugula
3 tbsp pecan pieces
3 tbsp raisins
Honey
Instructions
Layer cucumber slice, about a tablespoon of arugula, 1 slice of brie, and one small piece of grapefruit and secure with a toothpick.
Drizzle a small drop of honey on top of each little bite. It will serve as a glue for the raisin and two small pecan pieces.
Place on a large plate for your family to share, serve and enjoy!
Add to my favorite recipes
You can access your own personal list of favorite recipes in the My Account section. Click the My Account button at the top of this page.
You must have an active ZGYM subscription to access the favorites feature.