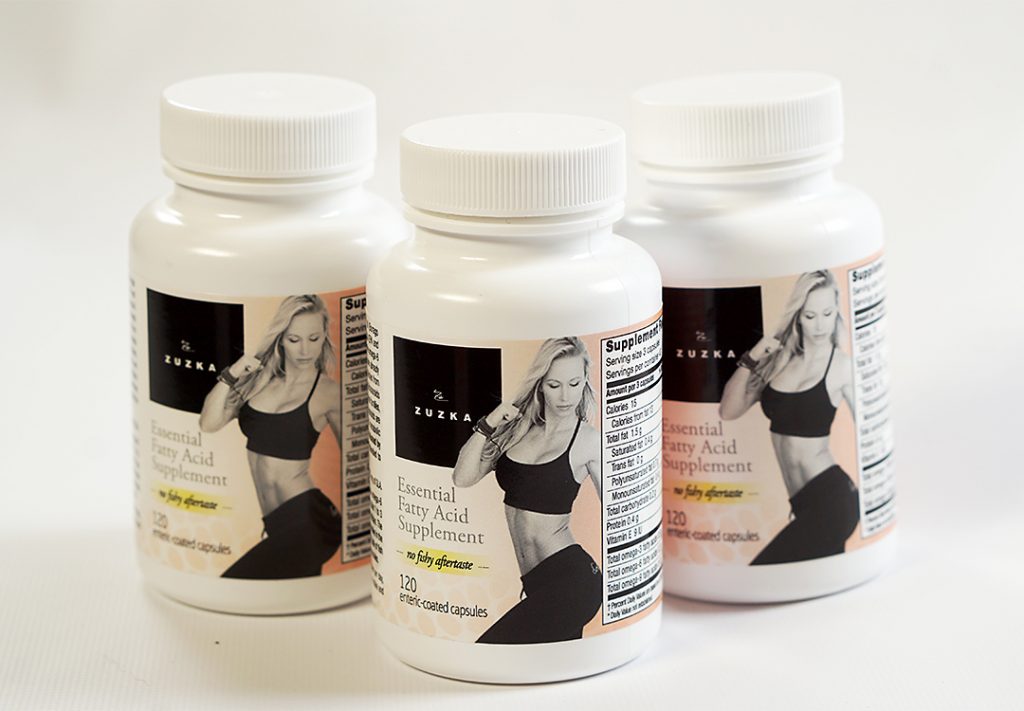 A couple weeks ago, I wrote an article about what kinds of supplements I use and why. One of the supplements I take daily are EFAs, or essential fatty acids. I've went over what EFAs are (Omega-3s and Omega-6s) and why they're important in that article. But I also wanted to talk about what they can do for us. More specifically, how taking an EFA supplement can actually prevent the development of fat cells and keep your heart healthy.
EFAs have been proven to actually reduce the amount of fat that gets stored in your body and even prevent the production of new fat cells. In a well-known Canadian rat study published in 1991 the researchers observed that fat cell growth was inhibited in rats who had fish oil (EFAs) added to their diets. Another rat group who had lard added to their diets gained a lot more fat. How incredible is that? This really shores up my feeling that it isn't always just about calories in and calories out. Both rats had around the same amount of calories added to their diets. A tablespoon of fish oil and a tablespoon of lard are each around 120-130 calories.
And if you're not worried about losing fat, an EFA supplement can protect you against heart disease. A 2011 study published in the European Journal of Clinical Nutrition compared the health of obese Eskimos who had diets rich in Omega-3s (they eat about 20 time more fish than a typical American) to obese Eskimos who had diets similar to an average American diet. It turns out that the Eskimos who had low blood levels of Omega-3s had higher blood triglycerides and overall body inflammation, both of which increase the risk of heart disease and diabetes. The Eskimos who ate all that fish were much healthier despite being equally overweight.
This might seem contradictory to the rat study above. Why, if the Eskimos were eating all these EFAs, did they not gain as much fat as the Eskimos who didn't eat as much fish? Well, we can't say for sure, but the study didn't go into detail about the rest of their diets. Perhaps both diets were rich in processed carbs, sugar, or alcohol. I would guess that's it might be hard to get a lot of fresh produce during the long Alaskan winter.
And what about Omega-6? An even more startling 1999 mice 
study
 at Louisiana State University showed that "CLA [conjugated linoleic acid, aka Omega-6 EFAs] feeding produces a rapid, marked decrease in fat accumulation, and an increase in protein accumulation, at relatively low doses without any major effects on food intake." Again, incredible. This study really blew my socks off. The already stored fat actually decreased and the amount of protein accumulation increased with no changes to the rest of their diet! Those are some magic words for those of us who want to achieve a lean, muscular, sculpted body.
I truly believe in a daily EFAs supplement. It works for me and the research backs me up. That's why I sell an EFAs supplement in my online store. I particularly love this formula because it includes the proper ratios of both Omega-3 and Omega-6 EFAs. And (possibly TMI, haha) they're designed to dissolve in your intestines, not in your stomach, so you don't get any of those heinous fishy burps.
Take fat to fight fat! The body is such an amazing machine. I learn something new about it almost every day.
In good health,
Z.