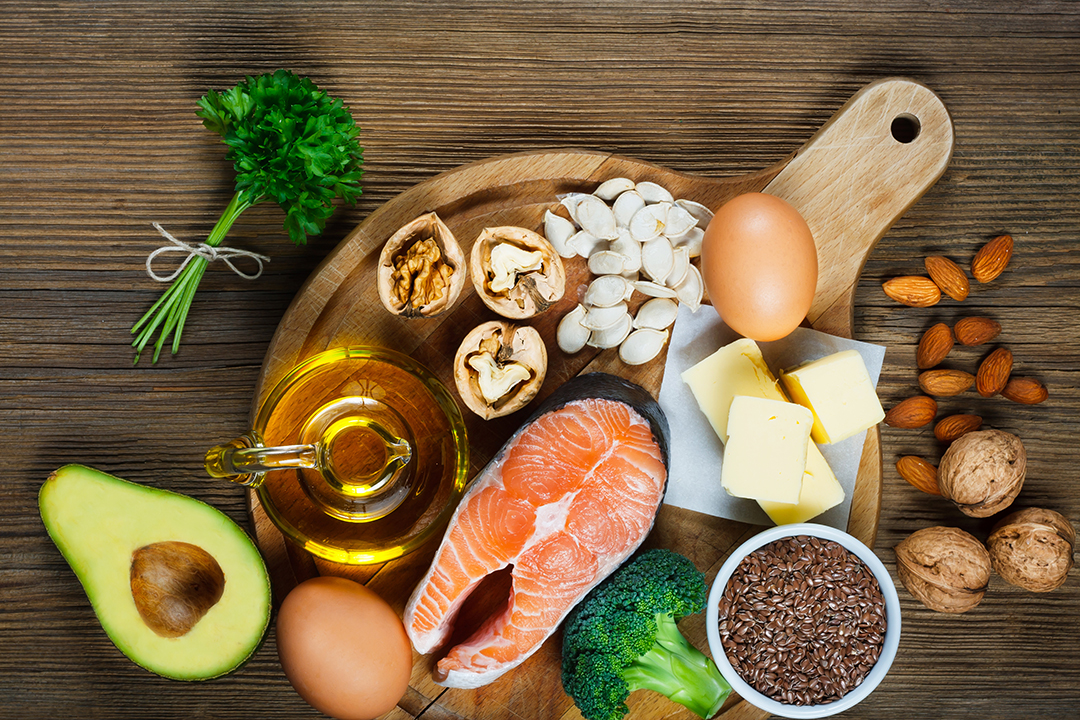 It's time to nip this myth once and for all: fat does not make you fat!
Because fats are not created equally, you may have heard that there are both good fats and bad fats. But regardless which of these two fats you are consuming, the fat itself is not what causes you to gain weight.
You can blame that on the over consumption of calories. Too many calories, regardless of their source, can lead to some serious weight gain.
Did You Know That Eating Fat Helps You Burn MORE Calories?
A study done by Kevin Hall of National Institutes of Health found that when every ounce of food, every movement, and every breath and calorie burned is measured, those who ate more fat burned over 100 more calories a day compared to someone who consumed the same number of carbs. Over the course of an entire year, that can add up to a 10-pound weight loss, without the help of exercise even!
Healthy fats offer the body many benefits, from lowering bad cholesterol and dropping excess weight, to even making your hair and nails healthier. It's just important to know which of these many fats are the most beneficial to add into your daily diets.
The 5 Healthy Fats That Are Best for Your Body
1. Avocados: These "wonder fruits" have so many benefits! Rich in monounsaturated fats (these fats raise the levels of good cholesterol while at the same time lower the bad) and vitamin E, they are also packed with healthy protein!
2. Butter: Avoid any of those "butter like" substances out there and stick to the real butters if you can. Raw, grass-fed, or even organic sources, these are the butters that are best for you. The fatty acids, omega-6 and omega-3 found in healthy butters, can help with proper brain function the improvement of skin health. Butter is a great source of these acids since the body is unable to produce them on its own.
3. Coconut Oil: This oil is super rich in medium-chain fatty acids, which are easy for your body to digest. Because these acids are not stored in your body as fats, they instantly infuse cells with energy. These fatty acids are also known to improve brain and memory function. The high amount of natural saturated fats in coconut oil can increase good cholesterol and promotes stronger heart health. Coconut oil is also considered to be a good anti-inflammatory food due to its antioxidants, and can even help reduce arthritis.
4. Extra Virgin Olive Oil: This healthy fat is great for heart health. A 2013 study found that when people introduced this oil to their Mediterranean diet, it reduced the incidence of heart attack or death related-heart disease, most likely due to the high levels of monounsaturated fats. The antioxidants in the oil can improve memory and cognitive function, and even works as an anti-inflammatory.
5. Omega-3s: Because your body isn't able to produce these fatty acids on its own, it is important to consume foods high in these acids in order to supply our bodies with their health benefits. There are three different types of omega-3s; Alpha-linolenic acid (ALA), Docosahexaenoic acid (DHA) and Eicosapentaenoic acid (EPA). DHA and EPA are the most preferred and are commonly found in sea-foods like salmon. ALA, is found plant based foods, including certain nuts and seeds, as well as high-quality cuts of meat like grass-fed beef.
Final Thoughts: Our bodies need healthy fats. Incorporating these fats as you work towards weight loss will help improve your health as well, among their many other benefits. Because there are so many choices available, healthy fats can be an easy addition to your diet.