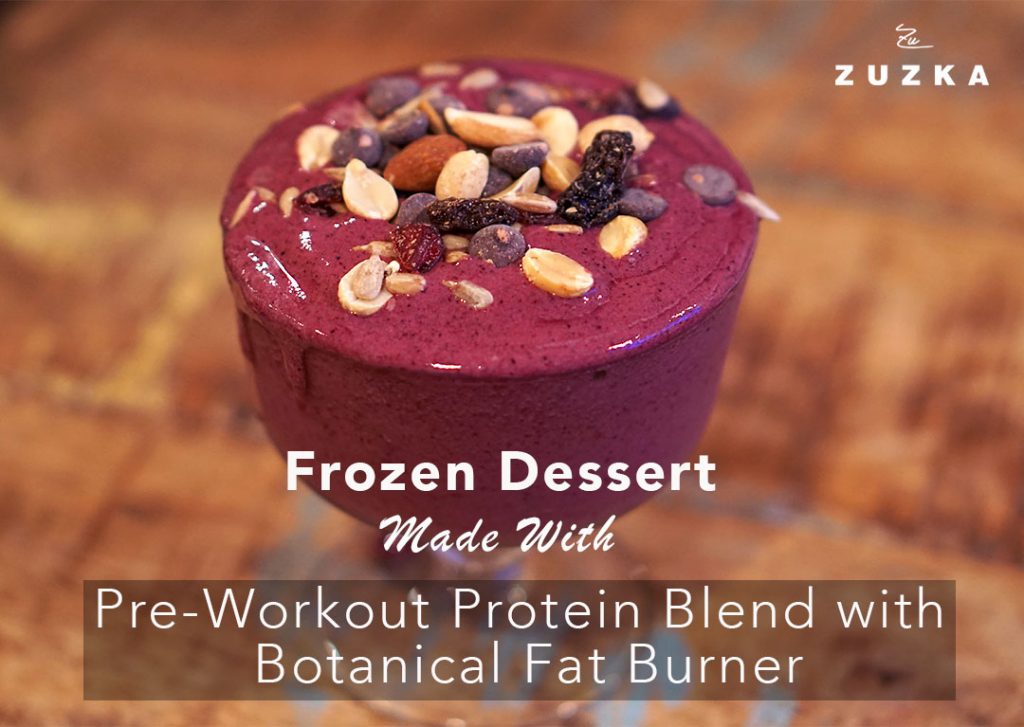 *yields one serving
You can have this snack at anytime of the day. It's low in carbs and calories, and full of fiber. It's a delicious dessert that will give you a real boost of energy. Bananas are normally WEM but there's only half of one, so it's not a big deal even for someone who needs to lose fat.
Ingredients:
1 serving Zuzka's Pre-Workout Protein Blend with Botanical Fat Burner
1 cup frozen mixed berries
1/2 banana
1/2 cup unsweetened almond milk
2  tbsp mixed seeds, nuts, dried fruit and dark chocolate pieces (optional)
Instructions:
Add all the ingredients into a high speed blender (except for the mixed nuts) and mix until the mixture is smooth.
Pour into a bowl or a glass and top with the mixed nuts. Enjoy before it melts!
Add to my favorite recipes
You can access your own personal list of favorite recipes in the My Account section. Click the My Account button at the top of this page.
You must have an active ZGYM subscription to access the favorites feature.