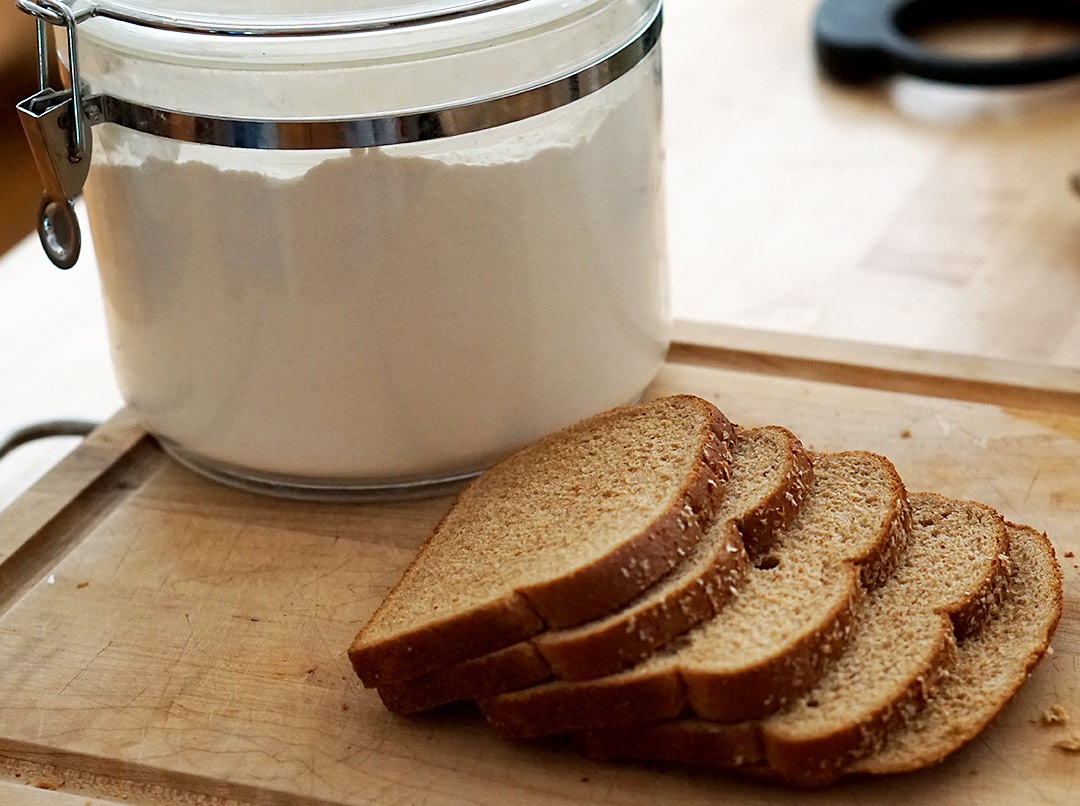 Gluten talk is everywhere! Gluten has been quite the buzz word in nutrition over these past few years. Some people regard it as poison, where others dismiss being gluten-free as just another diet fad.

I recently read a fascinating article in the New York Times about a new way to test gluten sensitivity in athletes. This study was so interesting because it was the first ever study where the participants were unable to tell if they were ingesting gluten or not. Before we go into the specifics, let's talk gluten for a minute.

What the heck is gluten, anyway? The website for the Celiac Disease Foundation tells us that, "Gluten is a general name for the proteins found in wheat, rye, barley and triticale. Gluten helps foods maintain their shape, acting as a glue that holds food together." Bread, cereals, baked goods, and wraps are all common foods that usually contain gluten.

Many people believe that eating gluten causes inflammation of bodily tissues and intestinal distress. They call it gluten sensitivity. Some people also have what's called Celiac Disease. And there's a big difference between gluten sensitivity and Celiac Disease. The CDF also tells us that, "Celiac disease is an autoimmune disorder that can occur in genetically predisposed people where the ingestion of gluten leads to damage in the small intestine." When the small intestine gets damaged, it makes it hard for the body to absorb nutrients. This can cause chronic diarrhea, vomiting, delayed growth in children, dental defects, bone loss, joint problems, etc. If you think you might have Celiac Disease, it's important to talk to your doctor so that you can be tested for it. Autoimmune disorders are very serious.

It's because of gluten's possibly serious effects on our bodies that researchers were eager to test how ingestion of the proteins affected performance and inflammation levels in athletes. It's very common in the fitness world for athletes to adopt a gluten-free diet, believing that it makes them feel better and perform at higher levels.

For the duration of the study, which was published in December of 2015 in Medicine & Science in Sports & Exercise, researchers asked 13 cyclists (each of which tested negative for Celiac Disease) to eat a gluten-free diets. For two weeks, all of the cyclists trained similarly and in addition to their gluten-free diets, ate protein bars given to them by the researchers.

For one of the weeks, the protein bars given to the cyclists were gluten-free. For the other week, the bars contained a pretty hefty dose of gluten in each bar. The cyclists were unable to tell the difference in taste between the gluten bars and the non-gluten bars.

Amazingly, whether they were eating gluten or not, there was no difference in the athletes performances, or in the way they felt, or in digestion, or in their inflammation levels. This led the researches to believe that the intake of gluten in non-celiac athletes doesn't really matter one way or the other.

I think this study raises a lot of questions. I'd personally like to see more research on the subject. What about you?

And I'd love to hear your thoughts on this hot-button topic. What do you think about gluten? Have you had any experience with Celiac Disease or gluten sensitivity? Do you think this study proves anything?