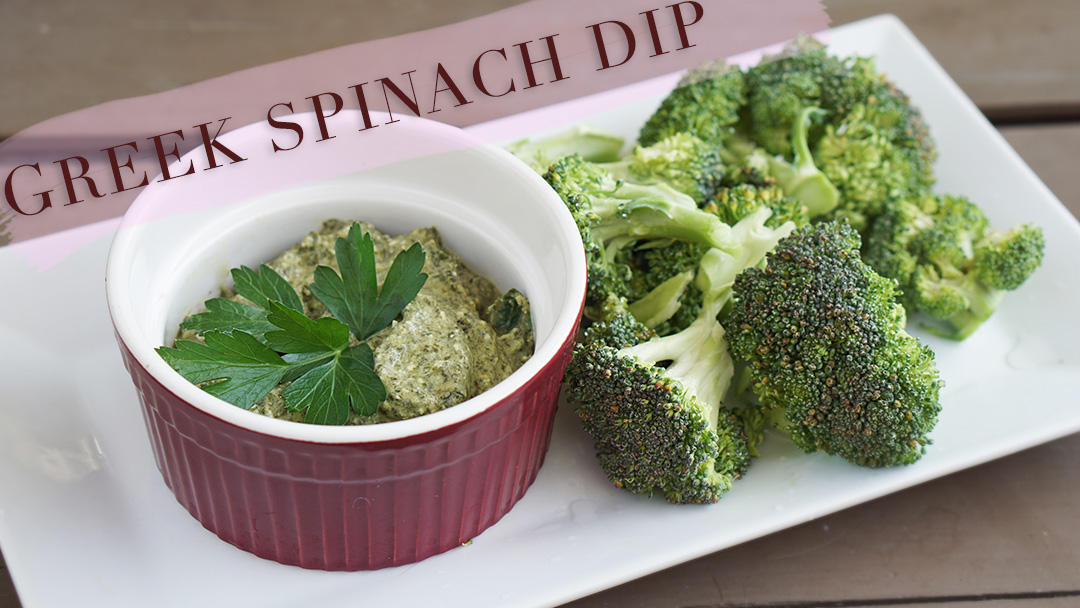 Ingredients:
1/2 cup crumbled feta cheese
2 handfuls fresh spinach
2 tbsp olive oil
1 clove garlic, coarsely chopped
1 small shallot, coarsely chopped
4 scallions, coarsely chopped
1 cup plain greek yogurt (or kefir)
2 tbsp fresh lemon juice
1/2 tsp lemon zest, finely shredded
2 tbsp chopped dill
Salt & Pepper
Parsley for garnish
Instructions:
Heat up the olive oil in a large skillet over low/medium heat and sauté the shallot, scallions and garlic until fragrant.
Add the spinach and cook until wilted.
Transfer the every from the skillet into a blender, add the rest of the ingredients except for parsley and salt & pepper and blend on low/medium speed. Don't blend it too much, you want to keep some texture and small pieces of the feta cheese.
Taste it and add salt & pepper to taste. Transfer into a bowl, garnish with fresh parsley leaves and serve with raw broccoli florets.
Add to my favorite recipes
You can access your own personal list of favorite recipes in the My Account section. Click the My Account button at the top of this page.
You must have an active ZGYM subscription to access the favorites feature.