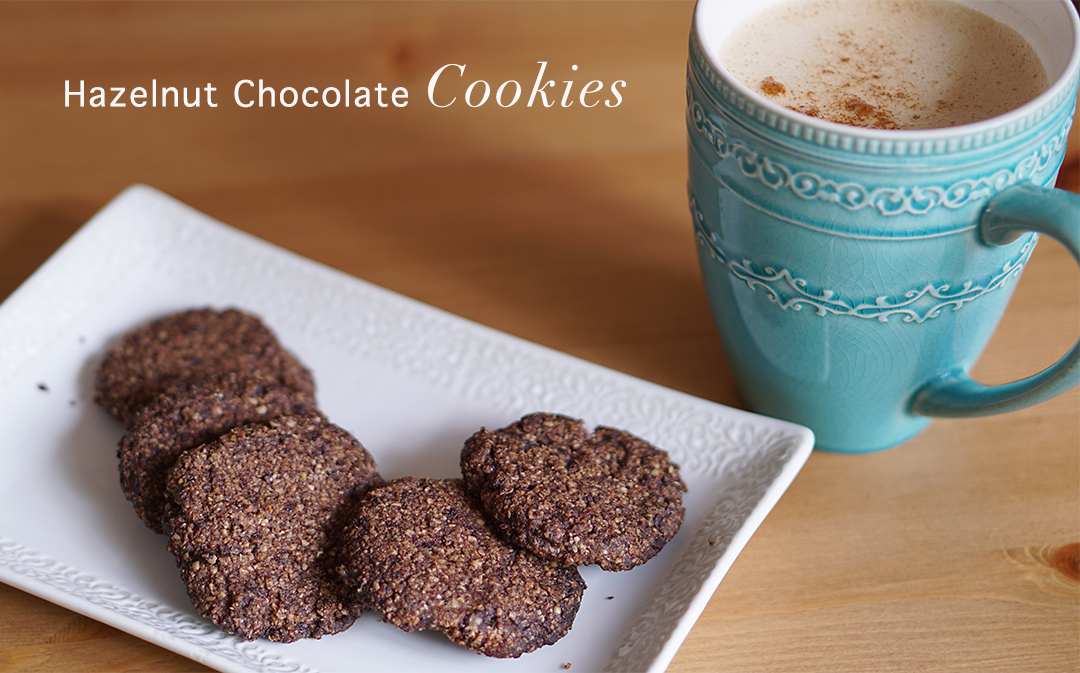 *The oat bran is what makes these cookies rich in fiber and also some plant based protein. These cookies are not considered low carb, but they'll make a great snack on your high intensity training days. 
**yields 16 cookies
Ingredients:
1 cup hazelnut flour
1/2 cup oat bran
1/2 cup shredded unsweetened dark chocolate for baking (90% cacao)
1 tsp baking soda
1/4 tsp xanthan gum
6 tbsp unsalted butter (cold)
6 tbsp Swerve Sweetener (powdered or granulated)
pinch of salt
Instructions:
Preheat oven to 350F degrees.
Mix all the dry ingredients in a  large bowl until well combined.
Add the butter. Make sure it's cold. You can cut it up into smaller pieces and then use your hands to knead the dough.
Once the dough is completely moist and sticky, use a tablespoon to scoop out 16 equal size balls.
Place the balls at least an inch apart on a large, parchment paper (or reusable liner) lined baking sheet. Press down on them gently with your fingers to create a round shape cookies.
Place the baking sheet into the preheated oven and bake for 8-10 minutes. Let the cookies sit about an hour to cool down and harden – they won't be crunchy fresh out of the oven.
Add to my favorite recipes
You can access your own personal list of favorite recipes in the My Account section. Click the My Account button at the top of this page.
You must have an active ZGYM subscription to access the favorites feature.