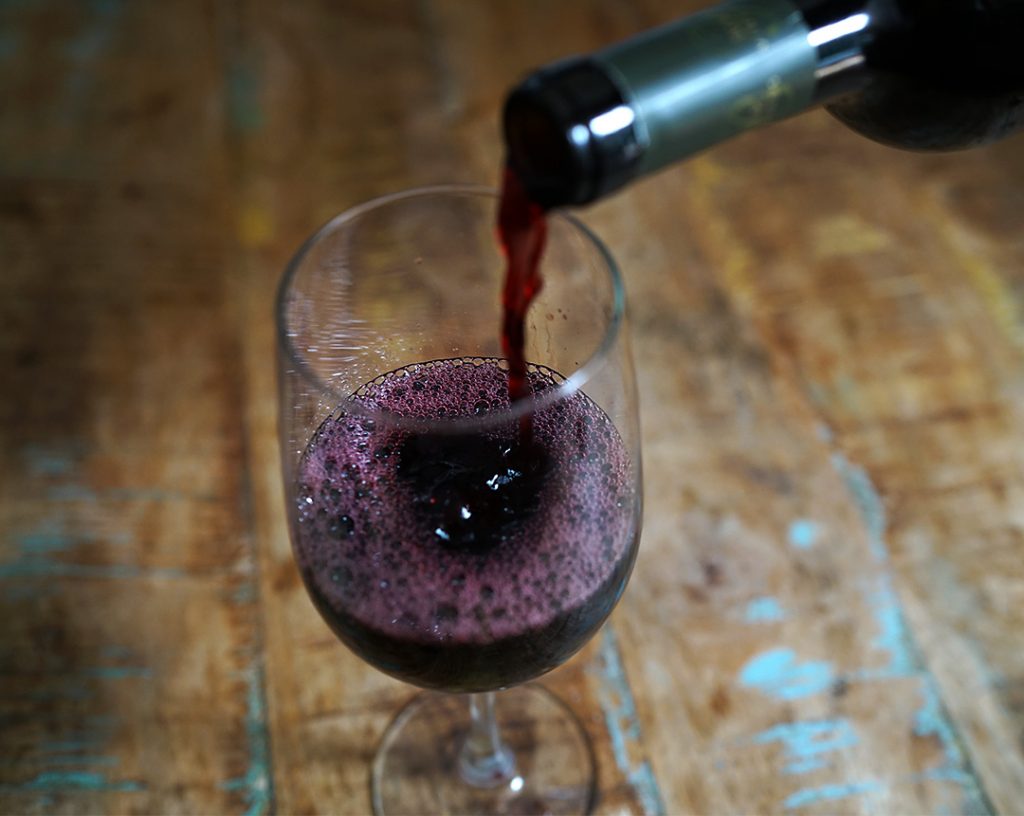 Alcohol is kind of a sensitive subject. Many of us drink. Many of us don't. Some people feel that alcohol is a lovely gift, a way to socialize and a way to relax and toast to all of the bounty life brings us. Some people love alcohol but aren't able to tolerate it or drink responsibly. Some people have alcoholism or the gene to develop it. Some people are ambivalent. Some people feel alcohol is straight up nutritional poison and should be avoided at all costs.
But what are the hard facts surrounding alcohol? Let's take a closer look.
What Actually Happens When You Drink?
 According to Alcohol.org.nz, "After a drink is swallowed, the alcohol is rapidly absorbed into the blood (20% through the stomach and 80% through the small intestine), with effects felt within 5 to 10 minutes after drinking. It usually peaks in the blood after 30-90 minutes and is carried through all the organs of the body."
Alcohol starts out as a toxic substance. Our bodies break most of it down, via the liver, into water and carbon dioxide. "The rest [is] excreted through the lungs (allowing alcohol breath tests), through the kidneys (into urine) and in sweat." No wonder you can always smell someone who's been hitting the sauce from a mile away!
You start to feel buzzed or drunk when you drink faster than your liver can metabolize the alcohol. When your liver can't process it fast enough, the amount of alcohol in your blood begins to build up. Most people's livers can metabolize about one drink per hour. Of course this all depends on what you've chosen to drink, how fast you drink, what you've eaten recently, your tolerance level, size, weight, body type, etc.
If You Drink Too Much
 Ok, so now that you know what happens when you drink any alcohol, let's talk about what happens when you drink too much alcohol (besides a wicked hangover).
The National Institute on Alcohol Abuse and Alcoholism (NIH) has a list of dire health warnings that would scare almost anyone away form the bar. Again, I want to reiterate that these effects are from over drinking, binge drinking, or chronically drinking too much. That said, according to the NIH drinking heavily can cause the following:
Heart damage, including cardiomyopathy (stretching and drooping of heart muscle), arrhythmias (irregular heart beat), stroke, high blood pressure
Liver damage, including steatosis (fatty liver), alcoholic hepatitis, fibrosis, cirrhosis
Pancreas damage that can prevent proper digestion
Increases your risk of developing certain cancers like mouth, esophagus, throat, liver, breast
A weakened immune system which means you're more likely to get sick. Drinking a lot on a single occasion slows your body's ability to ward off infections, even up to 24 hours after getting drunk.
And what about that hangover? Why do you feel so bad after that raging all-night bachelorette party? Hangovers are caused by a few different factors. Too much alcohol irritates and inflames the lining of your stomach, causing nausea and discomfort. Alcohol is a diuretic, which causes dehydration. Dehydration can cause sweating, vomiting, diarrhea, and electrolyte imbalances. All that can make you feel wretched.Too much alcohol can also disturb chemicals in your brain causing broken sleep patterns and mood disturbances.
But I Thought Wine Was Good for You!
I know, right?! But don't despair. It turns out that drinking 
can 
be good for you, as long as you drink moderately. The 
Harvard School of Public Health
 says that drinking moderately usually means, "…no more than one to two drinks per day for men, and no more than one drink per day for women". Ok, I can work with that! Now, what can alcohol do for us?
The Harvard School of Public health says that moderate drinking in healthy people can prevent cardiovascular diseases like heart attacks and stroke because it raises good cholesterol, increases sensitivity to insulin, and prevents blood clots. Moderate drinking can lower your risk for gall stones and type 2 diabetes. And don't forget the social and emotional benefits. "A drink before a meal can improve digestion or offer a soothing respite at the end of a stressful day; the occasional drink with friends can be a social tonic. These physical and psychic effects may contribute to health and well-being".
The Harvard School of Public health also says it doesn't matter what you drink as long as you drink moderately. But what about from a fitness and nutrition perspective? What kinds of drinks should we indulge in that won't totally derail our hard work in the kitchen?
What an Athlete Drinks
 Just like I always say, you have to find the thing that works best for YOU. Perhaps you find that if you have a drink or two during the week the waistband of your jeans gets tight. Perhaps alcoholism runs in your family and you don't want to tempt fate. Maybe it doesn't matter if you have a beer every night. But for me, I follow the same rules as I do for my meal plans. I try to avoid excess sugar, overly processed cocktail mixes (all alcohol has been processed somewhat), and stay relatively low-carb. And what kinds of drinks are those…?
Stay tuned for my next article, 5 Low Sugar Alcoholic Beverages and Cocktails!
How do you drink? Do you avoid it altogether? Is drinking just not a big deal to you? Do you wrestle with drinking? As aways, I'd love to hear your thoughts in the comments section below.
In good health,
Zuzka.