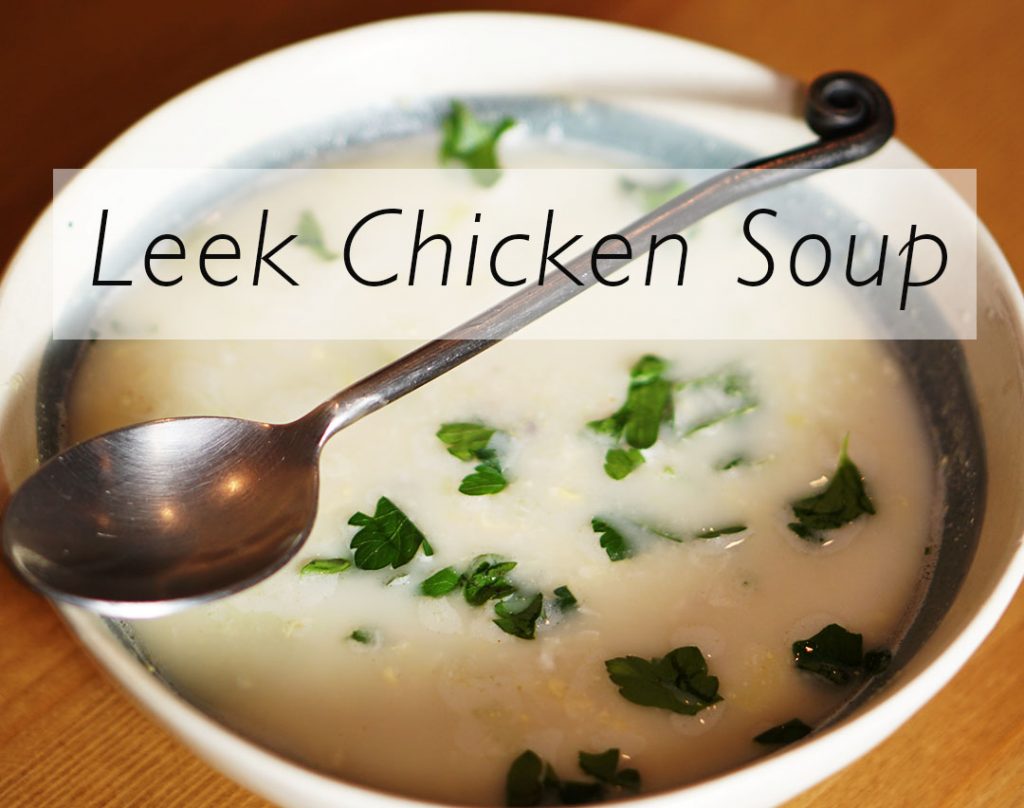 *Yields 2 portions
Ingredients:
2 large leeks
2 eggs (whisked)
3 cups water
1 cup chicken bouillon (I use Better Than Bouillon – Low sodium)
1 cup cooked chicken breast
1 tbsp fresh parsley chopped
Splash of heavy cream (you can use coconut cream)
Salt & Pepper to taste
Instructions:
Cut the leeks in half length wise and then cut each halve one more time length wise. Then cut each quarter of the leek into small 1/2 inch pieces.
Transfer the leek into a medium size pot and fill up with water. There should be about twice as much water than leek.
Add the cup of chicken bouillon.
Let the leek cook for about 15 minutes over medium heat and covered with lid.
Turn the heat down to low and slowly pour the whisked eggs into the pot stirring properly to allow the egg to spread.
Add the splash of cream, fresh chopped parsley, shredded or cubed cooked chicken breast and salt & pepper to taste.
Add to my favorite recipes
You can access your own personal list of favorite recipes in the My Account section. Click the My Account button at the top of this page.
You must have an active ZGYM subscription to access the favorites feature.