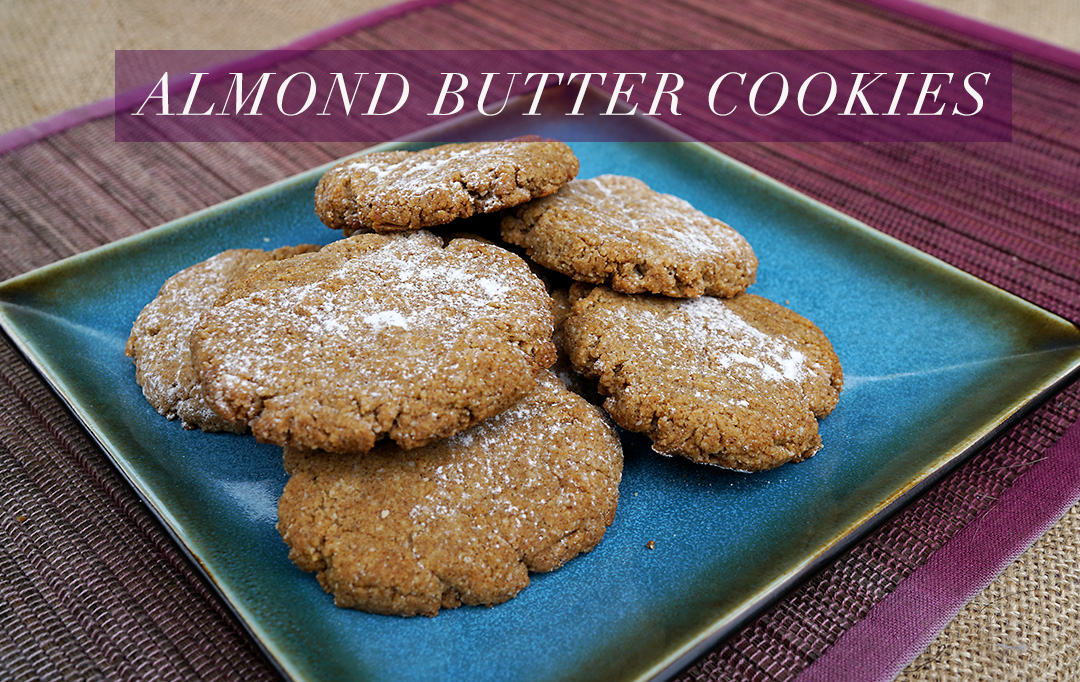 Ingredients:
1 1/2 cup almond flour
4 heaping tablespoons almond butter
6 tbsp Swerve Sweetener
1 large egg
1/2 tsp baking soda
1/8 tsp sea salt
1/4 tsp vanilla extract
Instructions:
Preheat oven to 320F degrees.
In a large bowl mix the almond flour, baking soda, Swerve sweetener and salt until well combined.
Add the egg, almond butter and vanilla extract to the dry ingredients and mix well until a you create a dough. You can use your hands to knead the dough lightly.
Cut the dough into 12 equal size balls and then place them on a parchment paper (or a reusable liner) lined baking sheet. If you place 4 balls by 3 rows, you'll have enough space between them.
Press down lightly on each ball with the heel of your hand and then press down lightly with a fork.
Place the baking sheet into the preheated oven and bake for 10-12 minutes. Let the cookies cool down completely – they will be very soft at first. You can sprinkle them with powdered Swerve.
Add to my favorite recipes
You can access your own personal list of favorite recipes in the My Account section. Click the My Account button at the top of this page.
You must have an active ZGYM subscription to access the favorites feature.