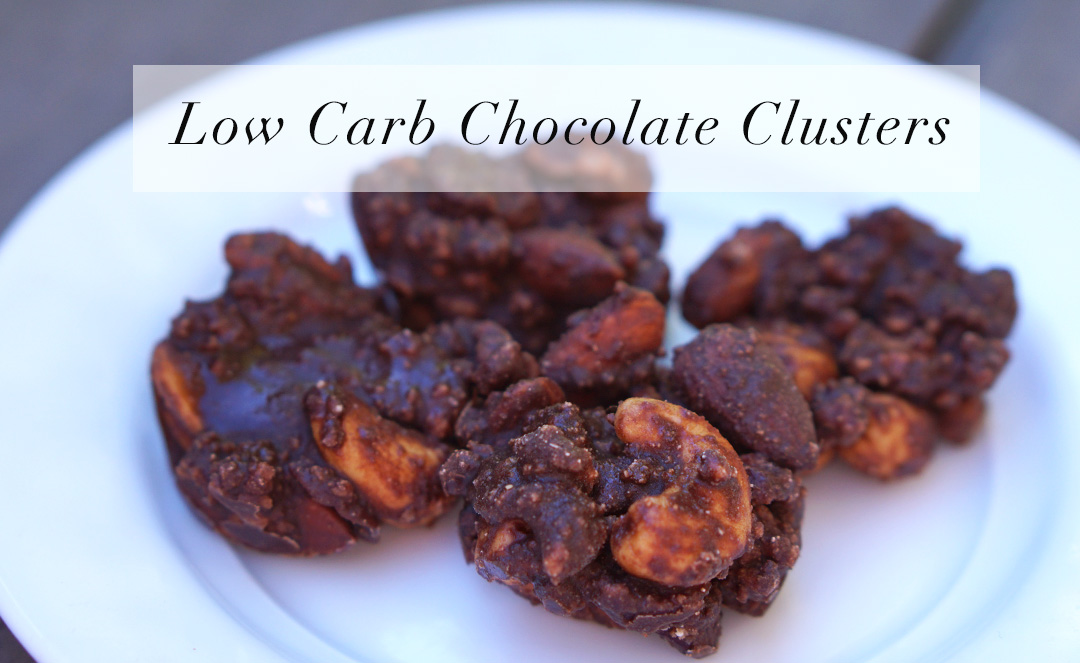 *Servers about 7-8 chocolate clusters. It's going to be about the same in calories as a regular chocolate bar, but without the sugar content. Sugar is one of the things that contributes to lifestyle diseases and fast aging. Try your best to avoid it, and if you have cravings for something sweet, make yourself some home made chocolate clusters, or another low carb/sugar free dessert.
Ingredients:
4 tbsp unsalted grass-fed butter
2 tbsp coconut oil
1 1/2 tbs unsweetened cocoa powder
3 tbsp Swerve Sweetener (granulated or powdered)
3 tbsp coconut flour
1/2 cup mixed nuts and dried cranberries (trail mix)
1 tbsp vanilla whey protein powder
Instructions:
Melt the butter and coconut oil over low/medium heat in a small pot.
Add the coconut flour,  Swerve sweetener, vanilla whey protein and mix well.
Add the nuts and mix until they're covered in the coconut flour mixture.
Transfer clusters of the chocolate covered nuts into a silicon mini-muffin tray and place the tray into the freezer.
It will be ready in about 10 minutes. Keep the clusters stored in the freezer.
Add to my favorite recipes
You can access your own personal list of favorite recipes in the My Account section. Click the My Account button at the top of this page.
You must have an active ZGYM subscription to access the favorites feature.