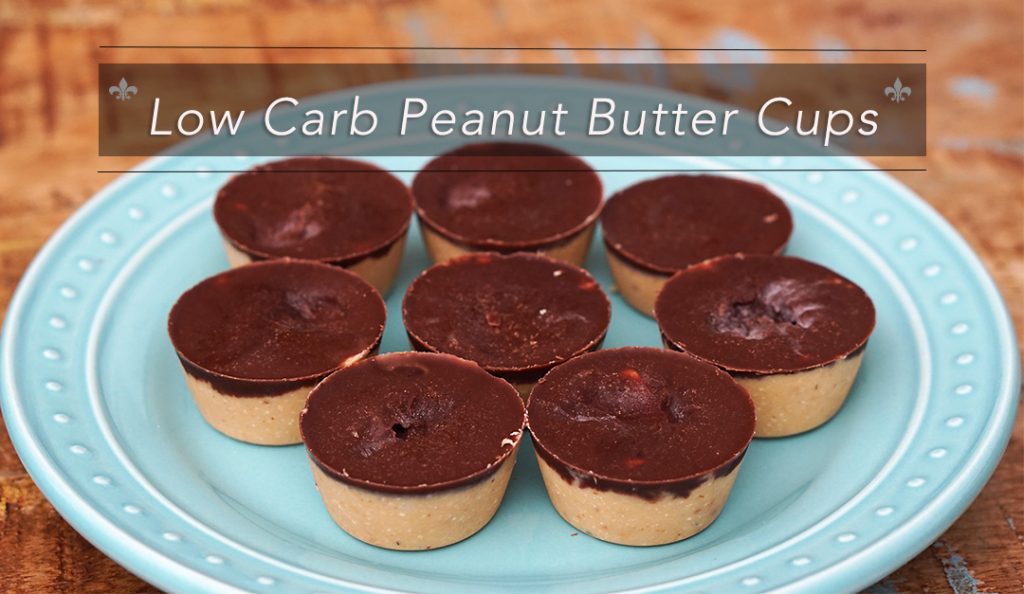 *no bake recipe
**yields 12 portions
Ingredients for the base:
2/3 cup almond flour (not almond meal)
1/2 cup coconut manna
1/4 cup coconut oil
3 tbsp crunchy peanut butter
1 scoop vanilla whey protein powder (I use Designer Whey; only 100 cal, and 6g carbs in 28g = 1 scoop)
3 tbsp sugar substitute (I used powdered Swerve)
Ingredients for the topping:
2 tbsp unsweetened cocoa powder
3 tbsp sugar substitute (I used powdered Swerve)
2 tbsp coconut oil
2 tbsp coconut manna
Instructions:
I used my Flex Silicon Mini Muffin Pan and this batch fits perfectly into the 12 mini muffin slots. You don't need to use the same one, but remember, it's going to be in the freezer so pick a container that will allow you to remove the cups easily without breaking them. You can also make bars or balls instead of cups, but keep in mind, it's a calorie dense dessert so you don't want your portions to be too big.
Mix all the dry ingredients for the base in a bowl. Then mix all the vet ingredients for the base in a separate bowl. Then mix those two together until well combined.
Press the dough into the flexi pan or a container of your choice and set aside.
Mix all the ingredients for the chocolate glaze in a bowl until smooth, pour a light layer of the chocolate on each one of your peanut butter cups.
Place the flexi pan into the freezer – it should be ready to be eaten in about 15-20 minutes. Keep it in the freezer or at least in the refrigerator for up to 1 week.
Add to my favorite recipes
You can access your own personal list of favorite recipes in the My Account section. Click the My Account button at the top of this page.
You must have an active ZGYM subscription to access the favorites feature.