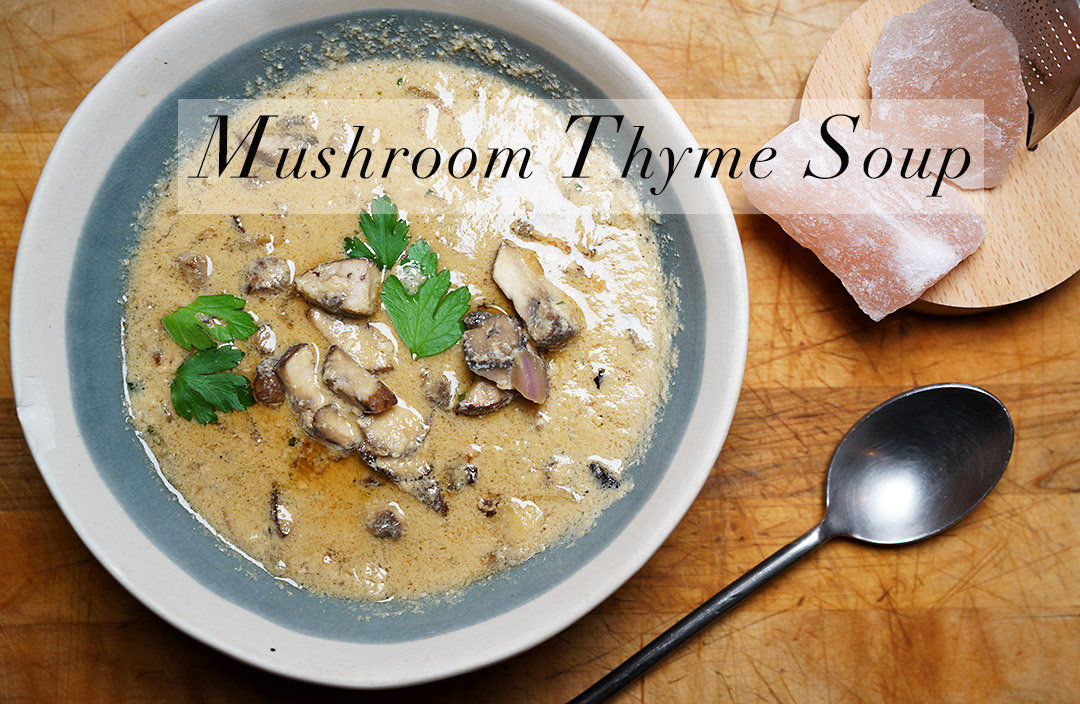 *yields 2 portions
2 slices bacon, chopped into small pieces
2 cups portobello mushrooms, chopped
2 cloves garlic, chopped into small pieces
2 large eggs
1 large shallot, coarsely chopped
1 tbsp fresh thyme leaves, finally chopped
2 cup chicken or beef broth
3 tbsp fresh lemon juice
salt & pepper
Parsley for garnish
_____
Instructions:
Add the chopped bacon into a large pot and turn the heat on to medium/high. Stir frequently and cook the bacon pieces for 2-3 minutes from the moment it begins to sizzle. Then add the chopped shallot.
Cook for 2-3 minutes and then add the mushrooms and thyme. Lower the heat to medium. Sauté the mushrooms for about 5-6  minutes until they start to turn brown.
Add the broth and bring slowly to a boil. In the mean time, whisk the eggs with lemon juice in a medium size bowl.
Add slowly 1/2 cup of the hot soup to the eggs while whisking. Then transfer the egg mixture slowly into the pot while stirring the soup. The soup begins to thicken, keep stirring. Turn off the heat and add salt & pepper.
Pour the soup into two bowls and garnish with fresh parsley. You can also save the second portion for later. If you keep it in a refrigerator in a Tupperware it will last up to 5 days.
Add to my favorite recipes
You can access your own personal list of favorite recipes in the My Account section. Click the My Account button at the top of this page.
You must have an active ZGYM subscription to access the favorites feature.