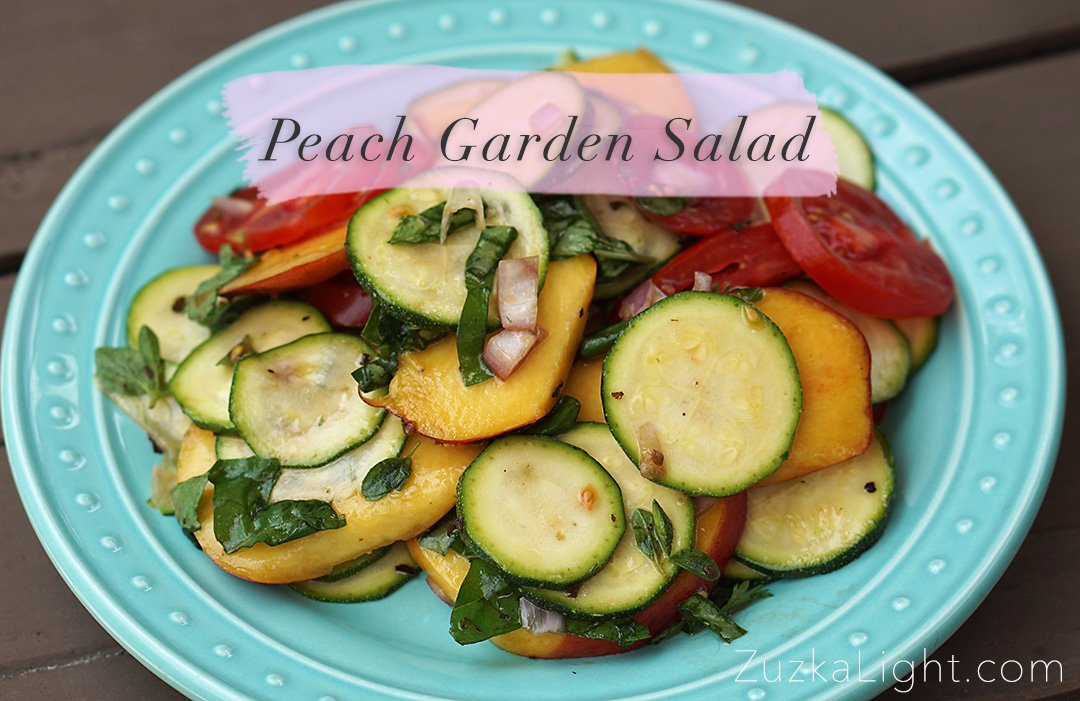 I love using the herbs from my own little organic garden, and there's nothing easier than making yourself a refreshing salad, when it's too hot to cook.
*yields one portion
Ingredients:
1 peach, sliced
1 large tomato, sliced
1 zucchini, thinly sliced
2 tbsp shallot, coarsely chopped
Small handful of mixed fresh herbs from your own organic garden (basil, cilantro, sweet marjoram, oregano)
1 tbsp extra virgin olive oil
1 tbsp balsamic vinegar
Salt & Pepper
Instructions:
Mix all the ingredients in a medium size bowl, until evenly coated in oil and vinegar. Serve.
Add to my favorite recipes
You can access your own personal list of favorite recipes in the My Account section. Click the My Account button at the top of this page.
You must have an active ZGYM subscription to access the favorites feature.