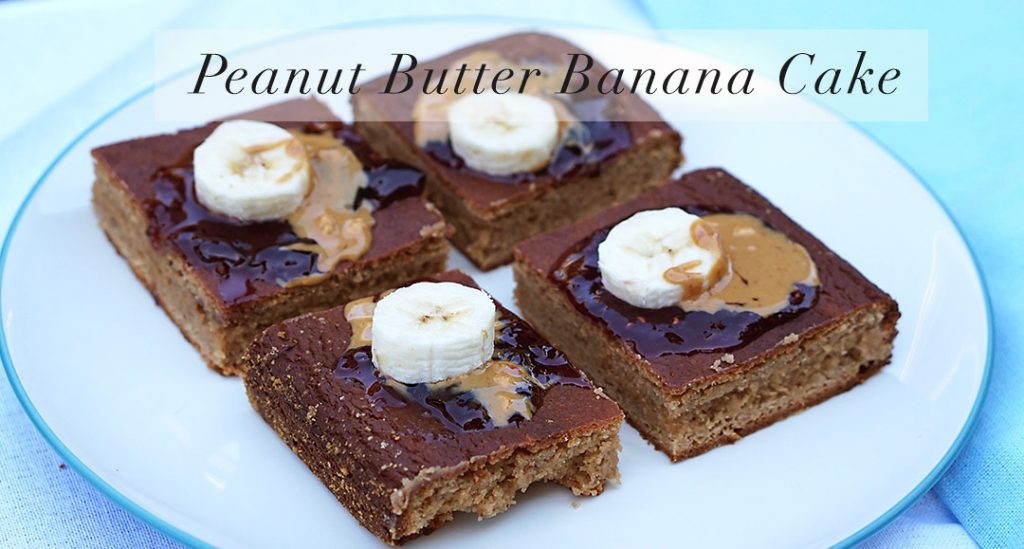 *Yields 9 portions. This cake is pretty dense. I had one one of these squares and it kept me full for hours.
Ingredients:
2 cups almond flour
3 tsp baking powder
1 ripe banana
2 chia eggs (2 tbsp ground chia seeds mixed with 6 tbsp water)
1 cup Swerve Sweetener (granulated)
1 cup almond milk
1 cup peanut butter
pinch of salt
Instructions:
Preheat the oven to 350F degrees.
Add all the ingredients into a blender and mix until smooth.
Grease a 9×9 inch square cake pan. Pour the batter into the cake pan and create an even layer.
Bake in the preheated oven for 40-50 minutes until golden brown on top and cooked through (if a toothpick inserted into the middle of the cake comes out clean it's done).
Let the cake cool down for an hour and then cut into 9 even size squares. Garnish with sugar free jam and a banana slices.
Add to my favorite recipes
You can access your own personal list of favorite recipes in the My Account section. Click the My Account button at the top of this page.
You must have an active ZGYM subscription to access the favorites feature.