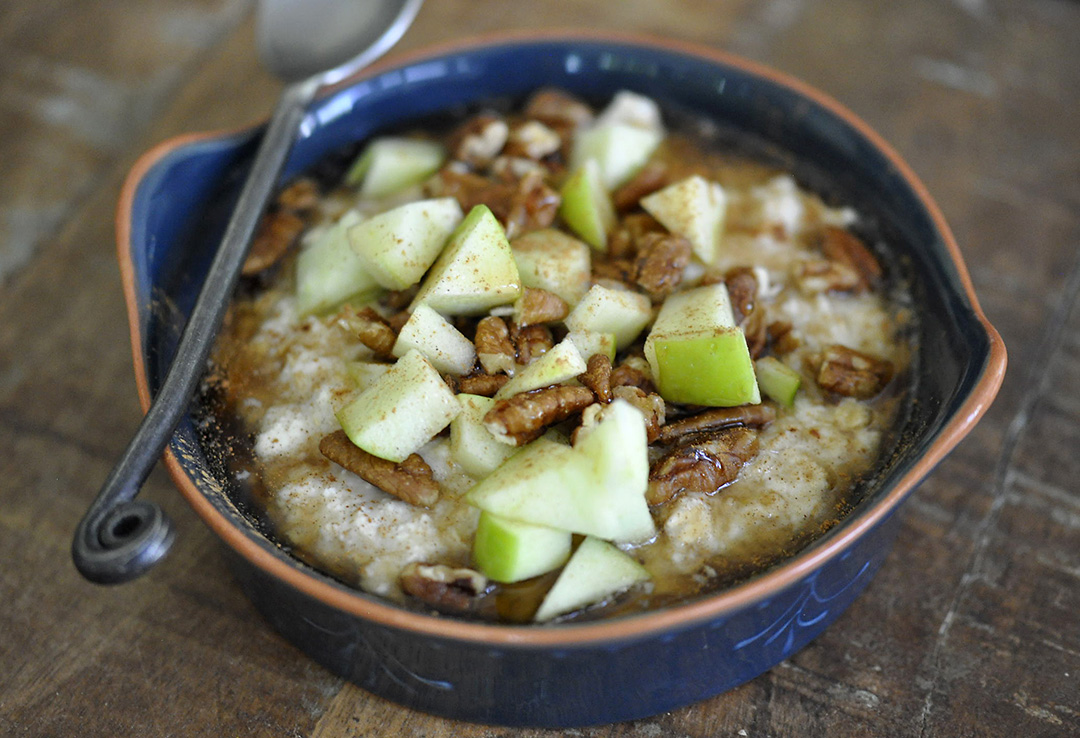 Ingredients:
1 cup unsweetened almond milk
1/2 cup rolled old-fashioned oats
1/2 tsp ground cinnamon
1/2 medium Granny Smith apple, diced
1/4 cup crushed pecans
1/2 tbsp honey
1/2 scoop vanilla whey protein powder (14g, 50cal; total carbs 3g)
Instructions:
Add 3/4 cup of the almond milk to a small saucepan and bring to a boil over medium heat. Add the oats and cinnamon and stir to mix. Reduce the heat to medium-low and simmer, stirring occasionally, 7 to 10 minutes, until the almond milk is absorbed and the oats are sot.
Remove from the heat and mix in the apples, pecans, and honey.
Combine the remaining 1/4 cup of almond milk with the whey protein powder in a blender. Blend on high until smooth.
Pour the protein mixture over the oatmeal and serve.
Add to my favorite recipes
You can access your own personal list of favorite recipes in the My Account section. Click the My Account button at the top of this page.
You must have an active ZGYM subscription to access the favorites feature.