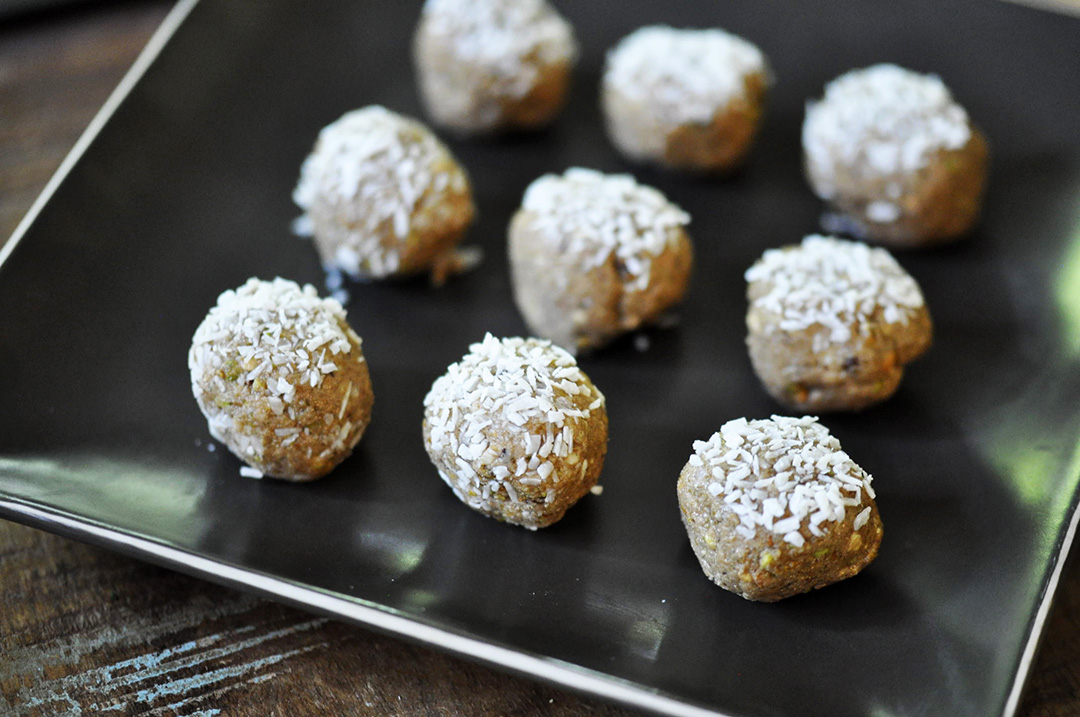 Ingredients:
1 cup whole pistachios
1/3 cup whole walnuts
1/3 cup whole cashews
1/2 scoop vanilla whey protein powder, 14g (max. 3grams of carbs – use a low carb protein powder)
1 tsp unsweetened cocoa powder
2 tbsp coconut oil
1 tbsp honey
2 tbsp shredded unsweetened coconut
Instructions:
Add the pistachios, walnuts, cashews, protein powder, and cocoa powder into a blender. Blend on high until almost smooth. The consistency should be almost like a nut flour with small pieces of nuts still visible.
Transfer the nut mixture to a medium bowl, add the coconut oil, honey, and mix until well combined.
Place the coconut into a small bowl.
Roll the nut mixture into small even size (about 1 tbsp each) balls and dip each one in the shredded coconut. Store the power balls in an airtight container in the fridge for a week.
Add to my favorite recipes
You can access your own personal list of favorite recipes in the My Account section. Click the My Account button at the top of this page.
You must have an active ZGYM subscription to access the favorites feature.