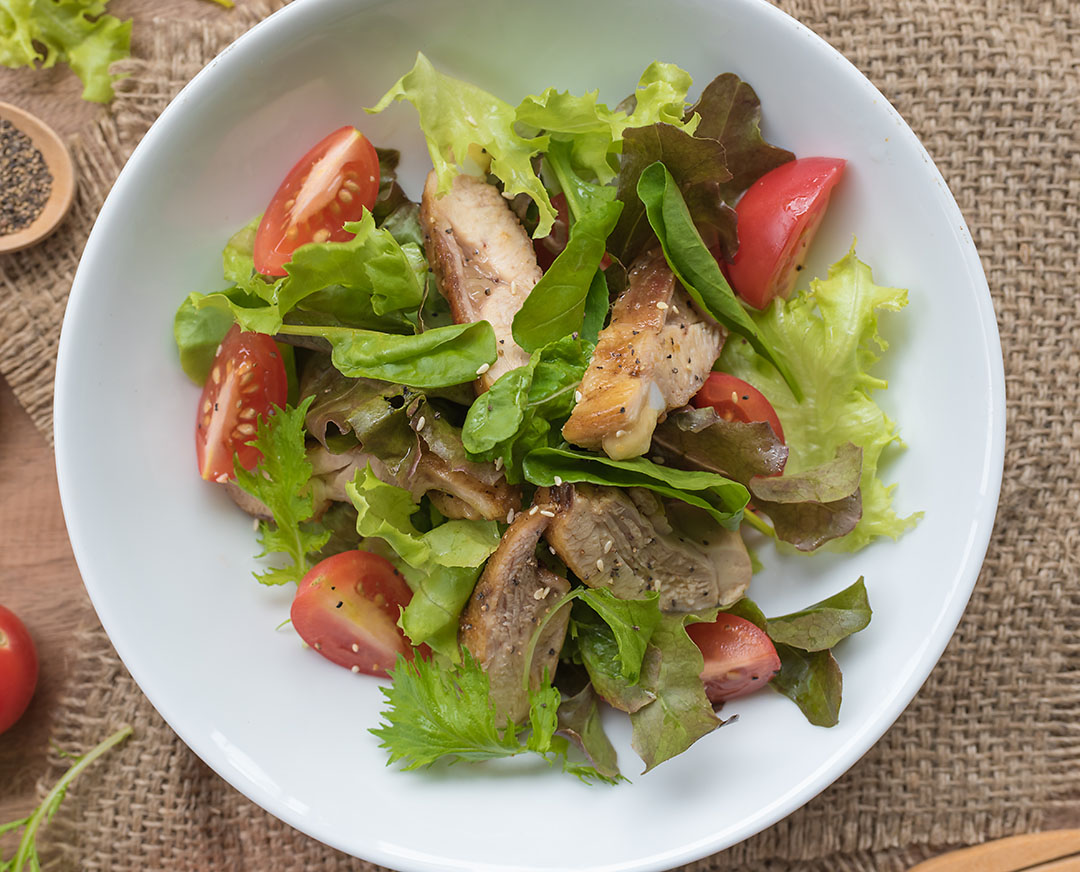 There are many eating styles out there, and while I personally follow a low carb, high fat diet, and I like to earn my carbs with a high-intensity workout. In other words, if it's my high intensity workout day, I can have meals that are high in carbs. I fully understand that this eating style may not be appropriate for everyone.
Today I wanted to introduce you to an eating style that is balanced, helps maintain energy levels, and is perfect for anyone with hormonal imbalances.
What is PFC? 
PFC is balanced approach to eating, and each letter stands for the three macronutrients: protein, fat, and carbohydrate.
Why eat PFC?
All three macronutrients work to support the body, brain, and metabolism in their own unique way.
Protein creates neurotransmitters, which are essential brain chemicals, and if you have ever battled with things like sugar, carbohydrates, or even alcohol cravings in the past, then eating protein may help keep those cravings at bay.
Your brain is primarily made up of fat. It requires a steady stream of healthy fats for it to work optimally. Your brain needs healthy fats to control your mood and regulate your hormones. When you deprive your body of healthy fats, you deprive your brain of the fundamental building blocks for hormone production, reducing inflammation, and boosting your metabolism. Fats also help keep you full and act as a buffer for carbohydrates, contributing to a slow assimilation into your blood stream.
Carbohydrates give you quick energy because they have the greatest effect on raising blood sugar levels. A reasonable amount of carbohydrates promotes healthy body function by providing your brain with glucose (brain fuel) and your liver and muscles with glycogen (muscle fuel). Carbs are needed for many hormonal functions. For example, carbs are required in order to convert the inactive T4 hormone into the active T3 hormone. This conversion is CRUCIAL for proper thyroid health. You even need carbs to trigger one of your hunger hormones, leptin. Leptin is triggered by carbs, and without this, you can eat and eat and eat and never feel satisfied. Leptin is important to keep you from going on a crazy-eating-spree later on.
A key to having consistent energy levels, positive moods, enhanced mental clarity, a boosted metabolism, decreased sugar cravings and avoiding that "hangry" feeling, is blood sugar regulation.
You can maintain stabilize blood sugar levels by eating in balance by incorporating healthy fats, quality proteins, and nutrient-dense carbohydrates every time you eat.
Why blood sugar levels matter.
A medically reviewed study in the Healthline Library of Hyperglycemia and Type 2 Diabetes talks about when blood sugar levels are too high or too low, you end up experiencing consequences like increased blood pressure, inflammation, anxiety, insomnia, mood swings and more. Eating PFC at every meal helps stabilize blood sugar levels.
One way to support your metabolism is by consuming all three macronutrients in balance and in reasonable amounts. Having a serving or two of each (depending on your activity level and gender), is an excellent way to ensure that you're getting a variety of nutrients and minerals, as well as triggering the ideal hormonal and metabolic responses. Each macronutrient has its own place when it comes to happy and healthy hormones, and each one plays a pivotal role in maintaining balance and order.
Examples of PFC Balanced Meals.
Eggs, Spinach & Sweet Potato Scramble
Protein: 2-3 Eggs
Fat: 2 Tbsp. of ghee to cook eggs in
Carbs: 1⁄2 cup of diced sweet potato
Other: 2 cups spinach
Salmon Dinner
Protein: 6 ounces of wild Alaskan salmon
Fat: 2 tablespoons of olive oil to drizzle over salmon
Carb: 1⁄2 cup sprouted quinoa
Other: A few asparagus spears
Smoothie
Protein: 1 scoop of non-dairy protein powder
Fat: 1⁄4 cup of full-fat coconut milk
Carb: 1⁄2 cup blueberries
Other: 1 cup spinach