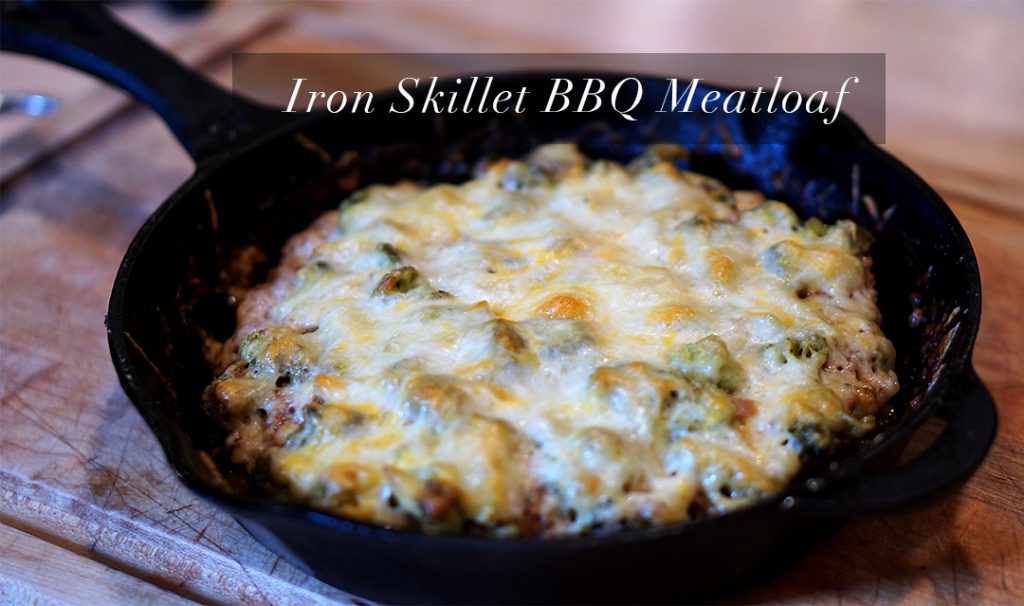 *yields 4 – 6 small girly portions and about 2 or 3 big guy's portions. 
I just did this recipe tonight. I had a ground beef and some cheese and Jesse's favorite BBQ sauce. What I didn't have was time, so this meatloaf was absolutely perfect – all you have to do is throw all the ingredients together and then stick it into the oven.
Ingredients:
1 lb ground beef
1 egg
1 cup shredded mozzarella
1 cup shredded cheddar
1/2 cup sugar free hickory bbQ sauce
3 cups frozen broccoli
One and Done Seasoning – a few generous shakes will do
Oil for cooking
Instructions:
Preheat oven to 400F degrees.
Whisk the egg and then add it to the beef into a medium size bowl. Add 1/4 cup of the BBQ sauce, One & Done Seasoning – about 1 tbsp, 1/2 cup mozzarella, 1/2 cup cheddar and mix until all the ingredients are well combined. You can use your hands to make sure it's all well mixed. Just make sure to wash them before you touch anything.
Add 2 cups of the frozen broccoli florets and mix well with the beef.  Transfer the mixture into an oil greased iron skillet (I suggest to use Algae oil for cooking at high temperature) and press down into an even layer.
Pour the remaining 1/4 cup BBQ sauce over the top and spread into an even layer.
Do the same thing with the remaining cup of frozen broccoli.
Mix the remaining mozzarella and cheddar together and then spread over the top of the broccoli.
Bake in the preheated oven covered with aluminum foil for about 35-40 minutes until the meat is fully cooked through (you can check the temperature – the internal temperature of the meat should be at least 160F), and cheese melted and bubbly on top.
Pour out any excess of grease and then let the meatloaf cool down for at least 10 minutes before serving.
Add to my favorite recipes
You can access your own personal list of favorite recipes in the My Account section. Click the My Account button at the top of this page.
You must have an active ZGYM subscription to access the favorites feature.