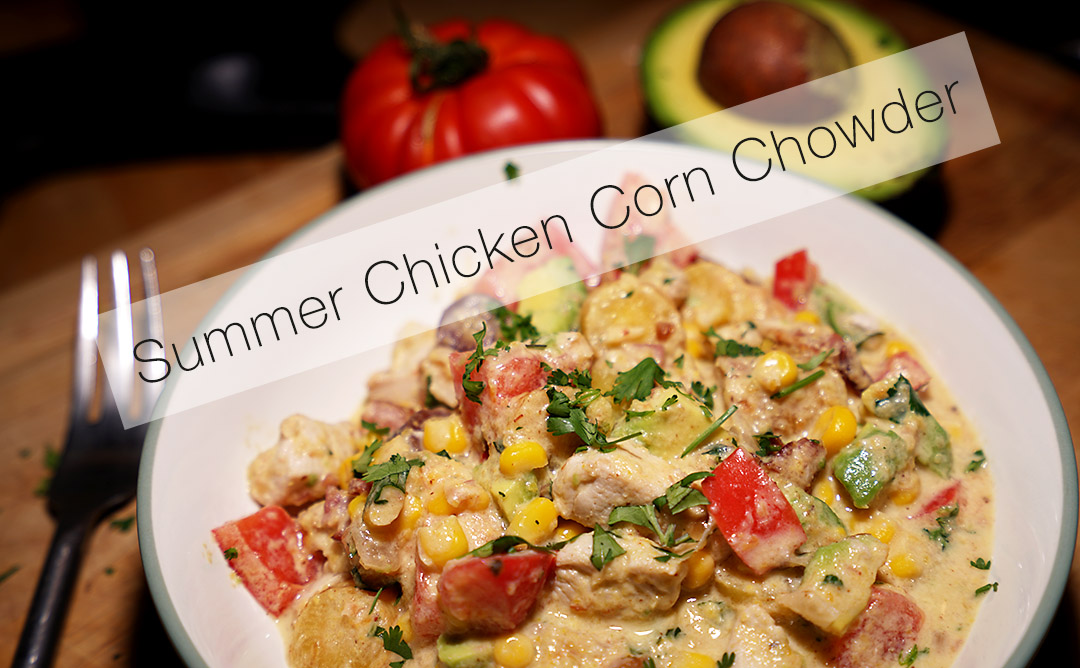 One of my favorite WEM recipes is Chicken Corn Chowder I posted last fall. It's typical comfort food for the winter. These two recipes are like cousins, this one being the perfect comfort food for the spring and summer months.
Yields 3 large or 4 smaller portions.
Ingredients:
2 chicken breasts, chopped into small pieces
Salt, or chicken seasoning
1-2 tbsp oil for cooking (algae, avocado, or coconut oil)
8 slices thick cut bacon, chopped into small pieces
2 shallots, coarsely chopped
3 cups frozen corn
1 tbsp arrow root powder
8 medium size carrots (I used rainbow color carrots)
1 1/2 cup chicken broth (I use better than bouillon with low sodium)
1/3 cup sour cream
1/2 cup loosely chopped cilantro
1 avocado, chopped
2 ripe tomatoes, chopped
Freshly ground black pepper to taste
1 or 2 tbsp of freshly squeezed lemon juice to taste
Instructions:
Start seasoning the chicken pieces with salt or your favorite chicken seasoning. Chop your veggies.
Heat up 1-2 tbsp oil over medium/high heat in a large skillet. When the oil sizzles, add the chicken pieces and cook , stirring and turning the pieces a few times, until lightly brown and cooked through. Set aside.
Put the chopped bacon into a large pot and turn on the heat to medium/high and cook the bacon until the fat renders and the meat starts to brown.
Add the shallots, and carrots,  reduce the heat to medium, and cook until soft for about 5 minutes. Sprinkle the arrowroot powder over the top and mix well. Cook for another 2 minutes.
Add chicken broth, frozen corn and cooked chicken and cook for about 3 minutes until the corn is soft.
Lower the heat to LOW and add the sour cream. Mix well and turn the heat off. Take about 3 full cups of the corn chowder (try to avoid chicken pieces) and put it into a high speed blender. Blend until smooth and add it back into the pot. Mix well.
Add the chopped avocado, tomatoes and fresh cilantro. Give it a taste and then add freshly ground pepper and freshly squeezed lemon juice to your liking.
Add to my favorite recipes
You can access your own personal list of favorite recipes in the My Account section. Click the My Account button at the top of this page.
You must have an active ZGYM subscription to access the favorites feature.