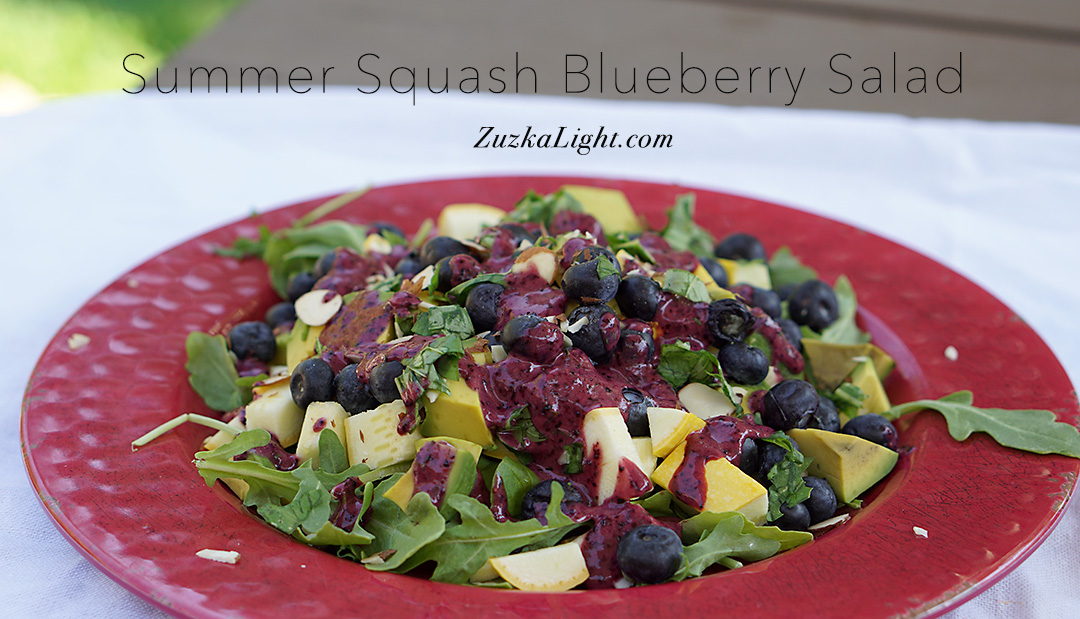 *yields one portion
Ingredients:
1/2 avocado, chopped
1/2 summer squash, chopped
1 cup arugula
1/3 cup fresh blueberries
2 tbsp sliced almonds
3 leaves basil, chopped
Ingredients for dressing:
1/4 cup blueberries
1 tbsp extra virgin olive oil
1 tbsp freshly squeezed lemon juice
1 tbsp fresh cilantro
dash of salt
Instructions:
Spread arugula leaves on a large plate, top with summer squash, avocado, and blueberries.
Place all the ingredients for dressing (except for salt) into a blender and blend until smooth. Taste it and then add salt to your liking.
Pour the dressing on top of the salad, and then sprinkle the sliced almonds and chopped basil leaves on top. Serve.
Add to my favorite recipes
You can access your own personal list of favorite recipes in the My Account section. Click the My Account button at the top of this page.
You must have an active ZGYM subscription to access the favorites feature.