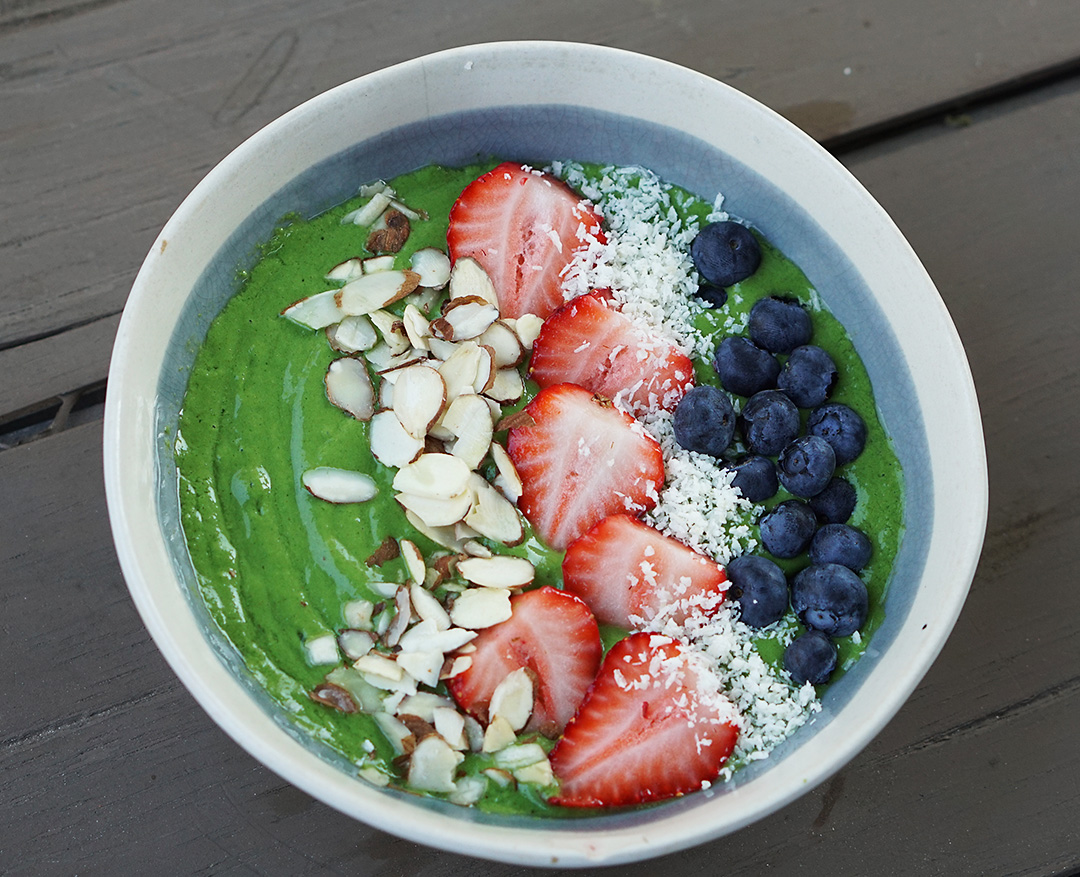 Ingredients more the smoothie:
1/2 frozen banana
1/4 avocado
1/2 cup goat kefir
big handful fresh spinach
big handful fresh kale
Topping:
Sliced almonds
4 large strawberries, cut in halves
1/4 cup blueberries
2 tbsp unsweetened shredded coconut
3 tbsp sliced almonds
Instructions:
Add all the smoothie ingredients into a blender and blend on high until smooth.
Pour the smoothie into a bowl and garnish with the toppings.
Add to my favorite recipes
You can access your own personal list of favorite recipes in the My Account section. Click the My Account button at the top of this page.
You must have an active ZGYM subscription to access the favorites feature.