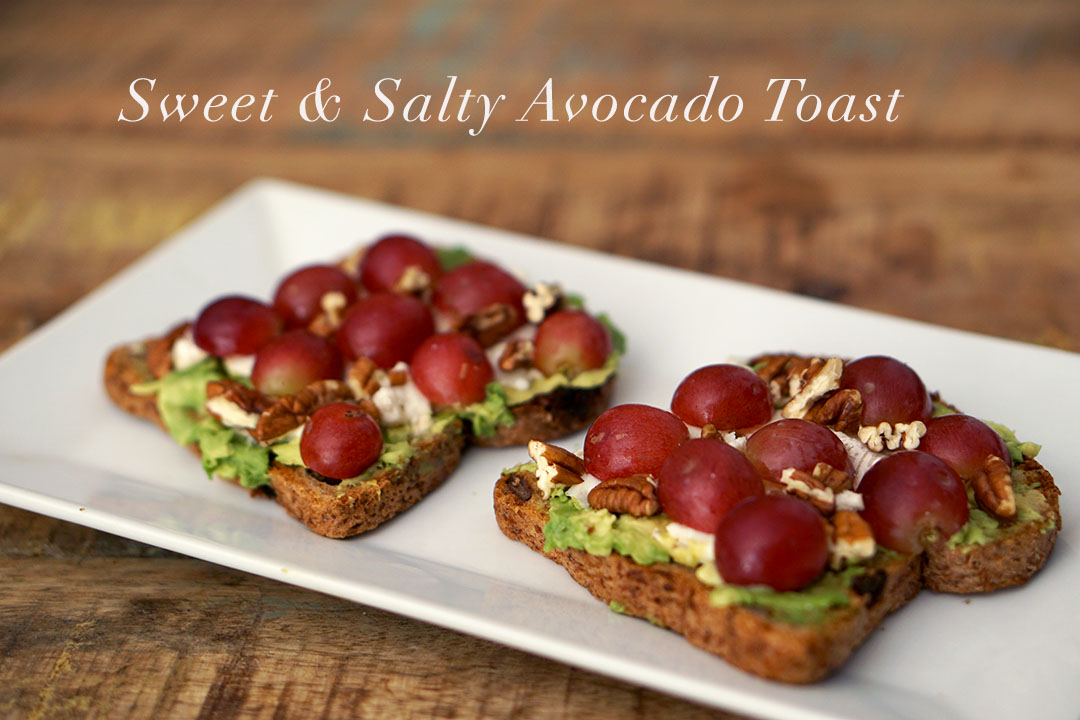 *This is a very simple, healthy and delicious snack or breakfast. The brie goat cheese brings the salty taste which works really grate with the sweetness of the grapes. It has a great balance of healthy fats and carbs, but it might be a WEM for those of you with low carb tolerance. 
Ingredients:
2 pieces of Ezekiel Toast (with raisins and cinnamon)
1/2 avocado
8 grapes cut in halves
6 pecan halves, cut into smaller pieces
6 thin slices of Goat Brie cheese
Instructions:
Toast the bread in a toaster
Spread 1/4 avocado on each piece of toast and add 3 slices of cheese on top of each toast.
Divide the grape halves equally between each toast and then top with pecan pieces.
Add to my favorite recipes
You can access your own personal list of favorite recipes in the My Account section. Click the My Account button at the top of this page.
You must have an active ZGYM subscription to access the favorites feature.