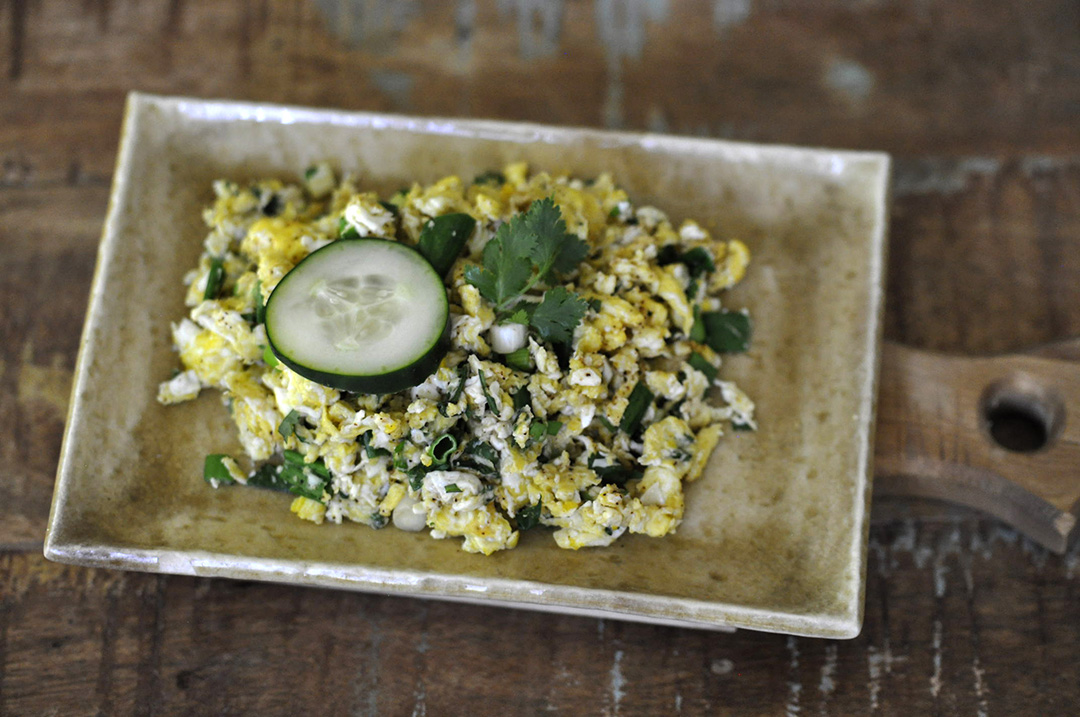 Ingredients:
1/2 tbsp cooking oil (Algae, Grapeseed, Avocado or Coconut oil)
1 tsp fresh ginger, minced
1 small garlic clove, minced
1 tbsp scallions, sliced
3 large eggs, whisked together in a small bowl
Salt & pepper to taste
1/4 tsp chili powder
1 tbsp fresh cilantro, chopped
Instructions:
Coat a medium skillet with the cooking oil and heat over medium-high heat. Add the ginger, garlic, and scallions. Sauté for 30 seconds and then add the eggs.
Cook the eggs, stirring frequently with a spatula and removing the skillet from the heat as necessary to prevent sticking, until the eggs are cooked through. Season with salt, pepper, chili powder, and cilantro.
Add to my favorite recipes
You can access your own personal list of favorite recipes in the My Account section. Click the My Account button at the top of this page.
You must have an active ZGYM subscription to access the favorites feature.