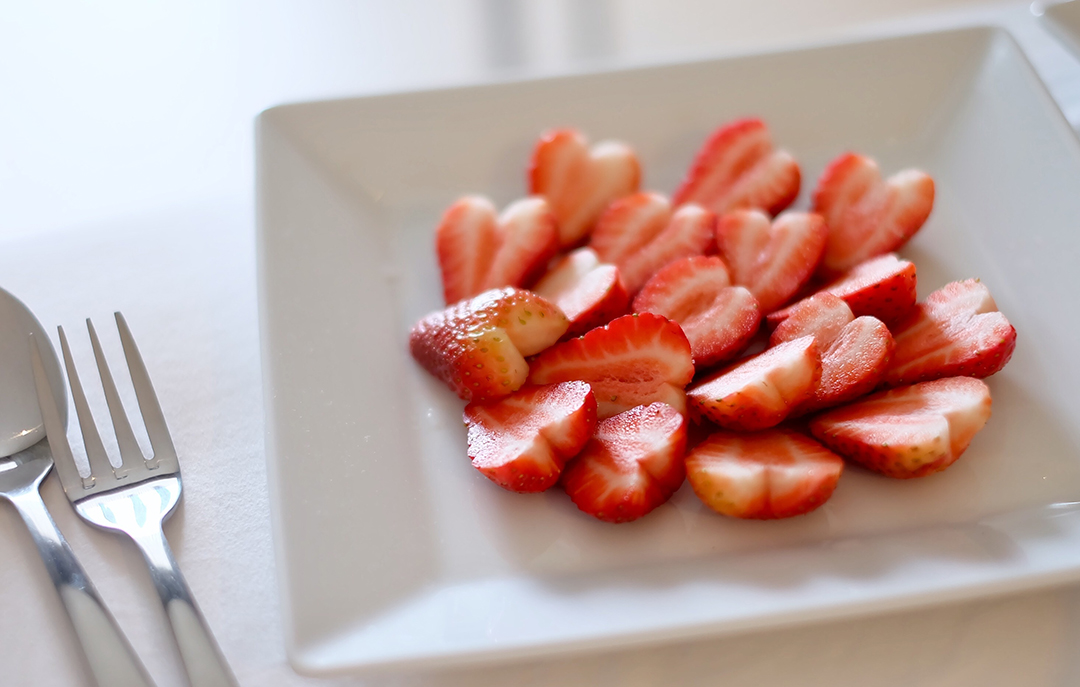 The Blood Type Diet- also known as Eat Right 4 Your Type- was created by naturopath Peter J. D'Adamo. The idea behind this diet is that D'Adamo believes that eating based on your blood type – O, A, B, or AB – can help you trim down and be healthier. D'Adamo claims that the foods you eat react chemically with your blood type. If you follow a diet designed for your specific type, your body will digest food more efficiently. As a result, you'll lose weight, have more energy, and help prevent disease.
Based on his observations, D'Adamo formulated four separate profiles based on each of the blood types. Here's what D'Adamo recommends for each type:
Type O: This type is the oldest blood type there is. O's does well on a high-protein diet that is heavy on lean, animal protein and light on grains and beans. D'Adamo advises type O's to stay away from wheat, dairy, and caffeine. From a personality perspective, D'Adamo says that since this blood type is descended from hunters, the fight-or-flight response is high, and type O's tend to have anger issues. Type O's also tend to adopt destructive habits when bored, such as drinking alcohol, gambling, doing drugs or other adrenaline-inducing activities. For exercise, he says that type O's benefit tremendously from vigorous exercise, that taxes out the cardiovascular and muscular skeletal system several times a week. He says that O's rely greatly on physical exercise to maintain emotional balance.
Type A: This blood type emerged in response to the dwindling supply of game to hunt. Our ancestors became dependent on carbohydrates, and their digestion was forced to adapt to a much larger carbohydrate consumption. It is recommended that type A's eat a meat-free diet, based on fruits and vegetables, beans, legumes, and whole grains. Ideally, D'Adamo says, that these foods should be as organic and fresh as possible since people with type A blood have a sensitive immune system. They should avoid corn, and engage in gentler forms of exercise such as tai-chi and yoga.
Type B: For B's to be healthy, it's all about BALANCE! While Type A and O are on opposite ends of the spectrum, B falls somewhere in the middle. D'Adamo recommends all animal protein except chicken, and he encourages eating green vegetables, fruits, eggs, grains, legumes, and low-fat dairy.  D'Adamo says that B's should avoid corn, wheat, buckwheat, lentils, tomatoes, peanuts, and sesame seeds. Type B's need a balance in their diet, or they can become prone to stress and illness. When B's are in balance, they tend to be more physically and mentally fit than other blood types. Dr. D'Adamo recommends that B's choose physical exercise that challenges their mind as well as their body. Again, B's need balance. Type B's need to balance meditative activities with more intense physical exercise. "You tend to do best with activities that are not too aerobically intense, have an element of mental challenge and involve other people." Says Dr. D'Adamo. Excellent forms of exercise for Type B's include tennis, martial arts, cycling, hiking and golf.
Type AB: D'Adamo calls this type "the chameleon." It is the rarest and newest of the blood types. Unlike the other blood types, it did not emerge from environmental factors, but from intermingling. Foods to focus on include seafood, lamb, dairy, tofu, green vegetables, and grains, but no buckwheat, smoked or cure meats, caffeine, and alcohol. He says that people with type AB blood tend to have low stomach acid, so supplementation may be needed to digest foods properly.
Is The Blood Type Diet For You? 
You don't have to be a rocket scientist to know that this is a very restrictive diet, and restrictive diets are not recommended for long-term success. The American Diabetes Association recommends a more practical approach to your day-to-day eating. Since the diet dictates what you can and cannot eat, if you're a lover of meat and potatoes, you won't exactly be thrilled if you happen to have blood type A, which calls for a mostly vegetarian eating style.
Does It Work? 
Right off the bat, a 2013 major review concluded that no evidence exists to support benefits of blood type diets.
Furthermore, one study conducted with 1,455 subjects, found that participants who followed the blood type diet were able to improve all of their specific biomarkers of cardiometabolic health. This sounds great but, those in the study that did not pair their food with their corresponding blood group, also experienced improvement in their biomarkers. This is because this type of diet cuts out processed foods, caffeine, alcohol, and adds in lots of vegetables and lean proteins. Simply put, all participants began to eat healthier, and so their health improved.
Improving your health and energy isn't limited to eating based on your blood type.
Another fact to keep in mind, this diet only makes recommendations based solely on your blood type. It does not take into consideration any disease or conditions such as heart disease, high blood pressure, or cholesterol. If you're doctor has advised you to stay clear of certain foods that interfere with your health, those very same foods may well be included if you have the matching blood type.
Final Word
On The Blood Type Diet, just like many other diets, you'll cut out processed foods and simple carbs. That right there may be enough to help you lose some weight, and feel better. But these results have nothing to do with your blood type, and instead, with the quality of food, you're eating.
Science does not back this diet at all. The restrictive nature of it may cause you to fall off the wagon and may add unnecessary stress to your life. You are better off just reducing your consumption of processed foods, simple carbs, sugar, and alcohol.