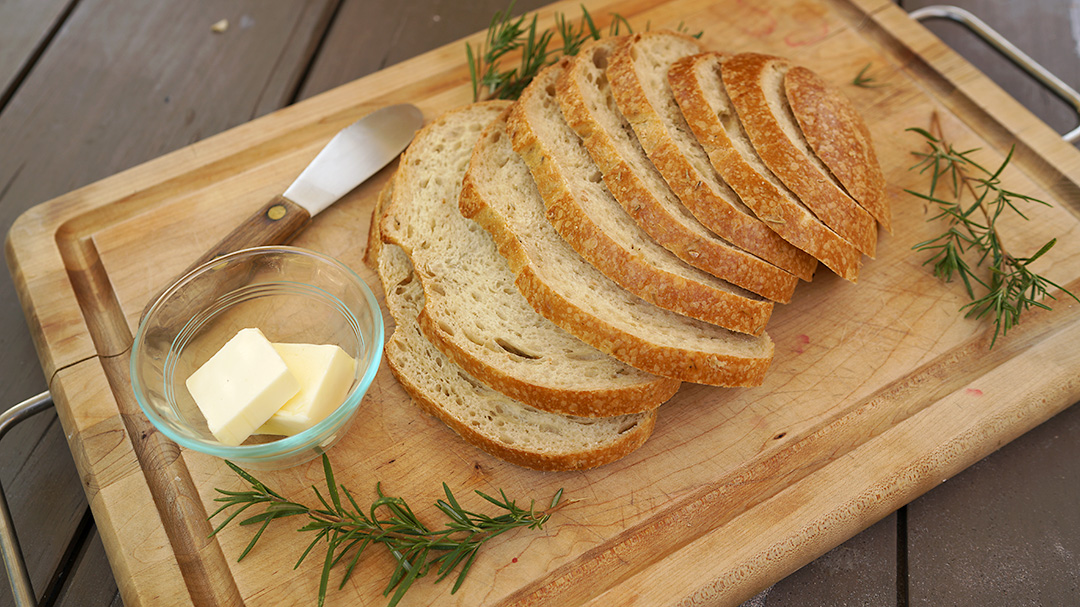 Question, is sourdough bread good for you? The simple answer?
Yes.
Sourdough is one of the oldest forms of grain fermentation, believed to have originated in ancient Egypt around 1,500 BC.
Though it can be compared to your regular slice of white bread when it comes to the number of calories, carbs, and fiber, sourdough is in fact lower in sugar and even higher in protein, making this bread stick out as the healthier choice.
Usually made with no sweeteners or oils, sourdough bread contains mostly whole wheat flour and water, and of course, its secret ingredient: live yeast cultures. This is what gives the bread its somewhat tangy flavor. Using live yeast instead of dry not only changes the flavor, but it also means the bread will stays fresh after being baked much longer than your factory baked bread. It doesn't even require any extra preservatives to fight off mold.
What are the "normal" ingredients in Sourdough?
Just flour, water, and salt! All the other unnatural ingredients that your more common bread include are eliminated.
It's even super easy to make! Most recipes take approximately 15 minutes spread over the course of 24 hours, with of course steps and ingredients along the way. Some find making the bread to be a bit difficult, but it all depends on who is making it.
Your Gut Will Thank You
Another benefit of sourdough, is the fact that because it is similar to other fermented foods like sauerkraut and kombucha, this bread is fermented by using lactobacillus cultures, which is a helpful probiotic benefits your gut health. And because most sourdough recipes have a lengthier prep process than other breads, the gluten gets broken down into amino acids along the way making it more tolerable for people with gluten sensitivities.
Sourdough bread contains a much higher level of folate and antioxidants compared to other breads. The lower phytate levels allow your body to absorb the nutrients it contains more easily.
The lactic acid found in sourdough bread not only helps increase the digestibility of foods but it promotes the growth of healthy gut bacteria as well! Because around 80% of your immune system is found in your gut, this gives your immune system a huge boost.
Sourdough generally longer to digest; studies have shown that when rye flour is added to sourdough, it can help regulate blood sugar levels which can help ward off diabetes.
**Keep in mind that store-bought sourdough breads are not always made using the traditional sourdough method, and this reduces their health benefits. So if you buy your sourdough bread from a bakery or market, it increases the chances of it being a "true" sourdough bread.