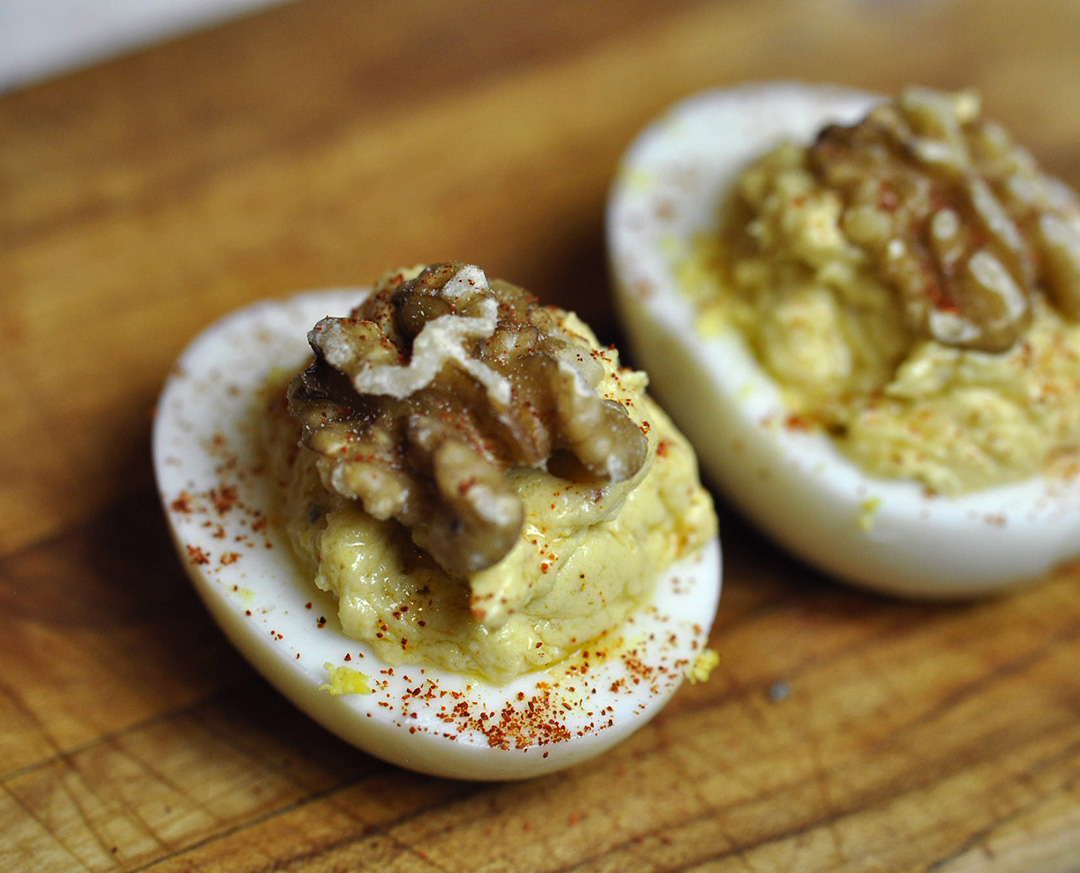 Ingredients for pistachio dressing:
1/4 cup shelled pistachios
2/3 cup grapeseed oil (you can also use avocado or algae)
2 tbsp sherry vinegar
1 tbsp freshly squeezed orange juice
1 tsp freshly squeezed lemon juice
1 tsp champagne vinegar
1 tbsp shallot, minced
1/4 tsp salt
1/4 tsp freshly ground pepper
Ingredients:
1 tbsp pistachio dressing
1 large hard-boiled egg
1/2 tbsp cream cheese
salt & pepper to taste
paprika to taste
2 walnut halves for garnish
Instructions:
Make the dressing: Place all the ingredients for the dressing into a high speed blender and blend until smooth.
Slice the hard boiled egg in half lengthwise and remove the yolk. Set the whites aside.
Thoroughly combine the yolk with 1 tbsp pistachio dressing and cream cheese in a small bowl, mixing with a fork until smooth. Add salt and pepper to taste.
Divide the yolk mixture equally between the 2 egg whites and top each with a walnut half. Sprinkle with paprika.
Add to my favorite recipes
You can access your own personal list of favorite recipes in the My Account section. Click the My Account button at the top of this page.
You must have an active ZGYM subscription to access the favorites feature.