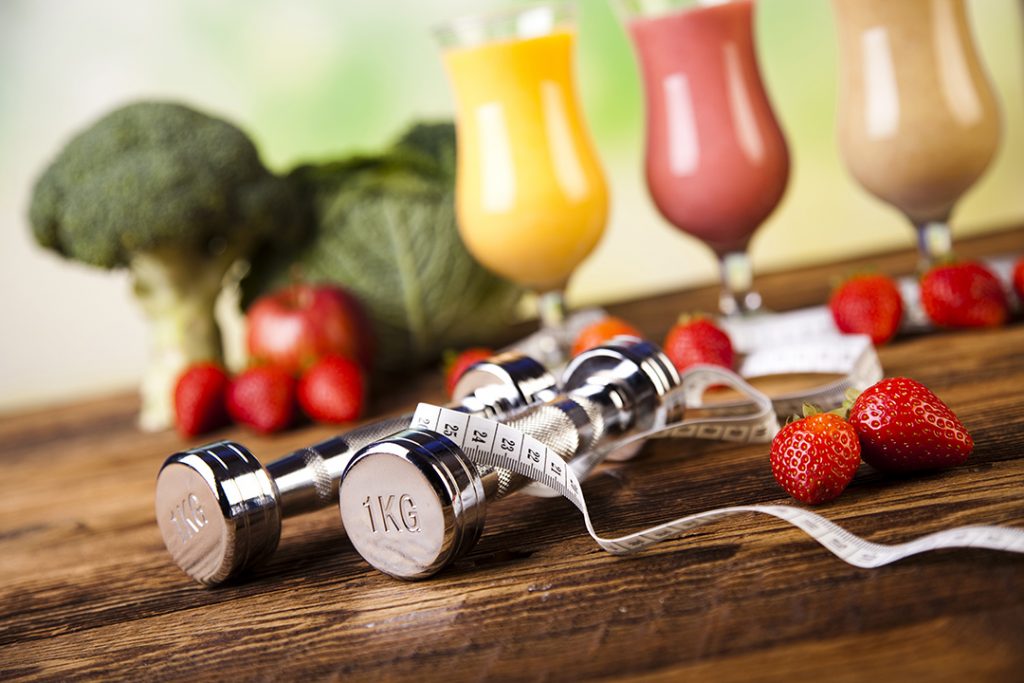 I don't know about you but I've always heard that to lose weight and keep it off you must lose weight slowly. What I've always taken this to mean is that if you lose weight quickly you must be doing something that is unhealthy (like starving yourself) or unsustainable (like eating only cabbage soup).
It turns out this isn't just an urban myth either. The CDC (Centers for Disease Control and Prevention) uses this paragraph as it's introduction to it's entire section on weight loss. It says, "It's natural for anyone trying to lose weight to want to lose it very quickly. But evidence shows that people who lose weight gradually and steadily (about 1 to 2 pounds per week) are more successful at keeping weight off. Healthy weight loss isn't just about a 'diet' or 'program'. It's about an ongoing lifestyle that includes long-term changes in daily eating and exercise habits".
Now, I definitely agree with the part about permanent, positive changes in your lifestyle if you want to feel and look your best. But I'm not totally convinced that losing weight slowly is the only way to do it. Let's take a look at the research.
In a 2008 study at the University of East Carolina researchers were able to show that small healthy changes in lifestyle were easier for their study participants to sustain long-term. The people in the small changes/slow weight loss group lost weight very slowly but more of them kept the weight off (and continued to lose weight over time) than the people in the traditional bigger lifestyle changes/ faster-paced weight loss group.
In a similar 1999 study published in the Journal of Consulting and Clinical Psychology researchers found that the group of participants who made smaller, more comfortable changes lost less weight but were more successful in keeping that weight off. The group that made more extreme changes lost more weight more quickly but were more likely to gain it back.
So, some studies back up what the CDC and general knowledge in the fitness community tells us: losing weight more slowly is easier on you and therefore, more sustainable.
My common sense tells me something different, though. To me it seems like the more quickly you see results, the more motivated you'll be. Perhaps once you lock into a lifestyle that supports looking and feeling good you won't want to revert back to old ways. So I went looking for studies to support my theory.
In 2014 a study was published in the journal The Lancet, Diabetes and Endocrinology. It split a group of men and women into two groups, a rapid 12 week weight loss group and a gradual 36 week weight loss group. Both groups lost weight but each group had about the same number of members who regained the weight they had lost. it didn't matter how fast or slow they lost it.
In a 2010 study at the University of Florida researchers split up their participants into three groups; fast, moderate, and slow weight loss. The study was six months long and then the researchers followed the participants for an additional year after the treatment was over. This study was actually able to show that the fast weight loss group lost the most weight, with the moderate group coming in second. About the same amount of people from each group regained the weight they had lost.
I would also like to point out that the studies supporting the slow weight loss theory were more focused on behavioral and general lifestyle changes that were not discussed in detail. So it's hard to know exactly how the participants changed their lives. Was it diet or exercise? Was it something else, like counseling or community support? The studies that showed how rapid weight loss has similar/somewhat greater effects than slow weight loss were specific in detailing that the studies were based on calorie reduction alone.
So, what does it all mean?
To me it means that we shouldn't worry to much about how fast or slow we lose weight. You lose it slow, you lose it fast, it's all about the same as long as you're not doing anything dangerous or unhealthy. For some people, when something takes forever, they tend to want to give up. Fast results can be very motivating. For someone else, smaller changes might be more sustainable.
But one thing is for sure, I definitely don't believe that the only way to permanent change is slow weight loss. I think that the CDC and the fitness community should reexamine their position on this issue. I think their position comes from a good place, where they're really just trying to advise people against fad diets or starving themselves. And that's all well and good. But people don't come in one size, shape, or flavor. For some, perhaps a cabbage soup diet can be a great jumping off point to spark a weight loss journey that includes redefining their whole diet and lifestyle so that they can sustain the positive changes.
What are your thoughts on the optimal speed for sustainable weight loss? I would love to hear from anyone who has had success both with quick and slow weight loss. Were you able to keep the weight off? What do you think was the key to your successes or set-backs?